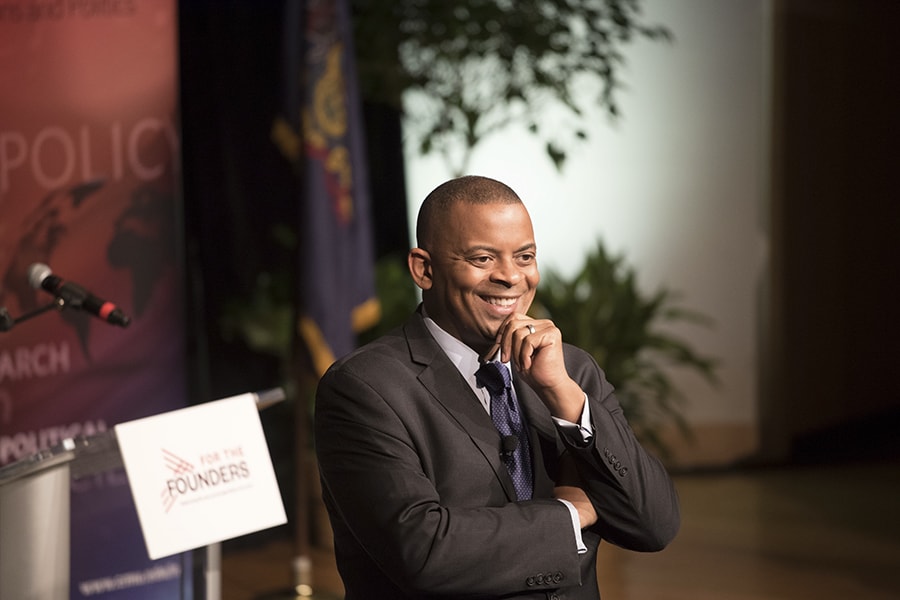 September 12, 2018
Personal Mention
Anthony Foxx has been appointed distinguished executive in residence at Carnegie Mellon for the 2018-2019 academic year. Foxx joins the CMU community after serving as the 17th U.S. Secretary of Transportation from 2013-2017. During his time at CMU, Foxx will work with the College of Engineering, the Heinz College of Information Systems and Public Policy and Metro 21: Smart Cities Institute. In his new role, Foxx will leverage his expertise and time spent working with the U.S. Department of Transportation to help students understand how to most effectively bring people, policy and technology together to significantly improve the quality of life for citizens living in metropolitan areas. Foxx will be a panelist for "At the Intersection of Technology and Business: Smart Home, Smart Car, Smart City" on Friday, Sept. 14 at the INTERSECT@CMU Conference hosted by the Tepper School of Business.  Find out more.

Heidi S. Magnelia has been named chief financial officer for the Software Engineering Institute. She succeeds Peter Menniti, who retired in January. Magnelia has more than 30 years of experience as a financial professional, having worked in government-funded research, consulting and commercial organizations. Prior to joining the SEI, she served in a number of fiscal roles at MITRE Corp. in McLean, Virginia, including Intel finance business partner, audit and compliance manager and corporate accounting manager. She also served as a senior financial manager with Booz Allen Hamilton, and as a controller, assistant treasurer, and director of business services at the Center for Naval Analyses. "Her experience as a financial manager at government-funded research organizations means she has a deep understanding of our mission to provide technology solutions to support national defense," said Paul Nielsen, SEI director and CEO.

B. Erik Ydstie, professor of chemical engineering, is competing in the American-Made Solar Prize competition. Directed by the National Renewable Energy Laboratory and funded by the U.S. Department of Energy, the $3 million competition incentivizes U.S. innovators and entrepreneurs to rapidly discover, research, iterate and deliver new solar solutions to market. Ydstie's research focuses on the design and control of solar cell production processes. He is developing a novel method to improve the process of making silicon wafers for solar cells based on the observation that solid silicon is less dense than its liquid phase. This invention controls the microstructure of the Horizontal Ribbon Growth to produce a thin sheet of silicon for photovoltaic applications. As a competition partner, CMU's Wilton E. Scott Institute for Energy Innovation, is working closely with Ydistie to support his project. Learn more.

Danielle Wenner, assistant professor of philosophy, has been selected as a Caroline Miles Visiting Scholar at the Ethox Centre at University of Oxford. The scholarship is awarded annually to a post-doctoral or early researcher to visit the Ethox Centre, where they will spend up to a month pursuing a research project on a topic relating to one of the centre's four main research programs: global health ethics, clinical ethics, public health ethics and research ethics. Wenner will focus on questions in research ethics, specifically, a new framework she developed that conceptualizes the ethical obligations of researchers and research sponsors and their moral obligations not only to the subjects who participate in research, but to individuals who will be impacted by the downstream implications of their research. While at the University of Oxford, Wenner will work on how to fill out precisely what those obligations look like.