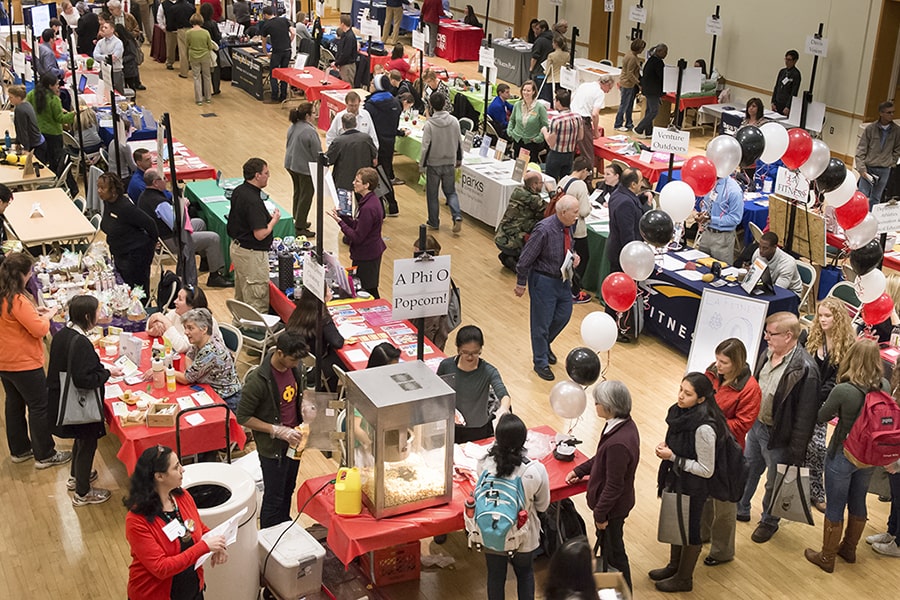 October 30, 2018
Open Enrollment Begins Monday, Nov. 5
Benefits & Fitness Fair is Wednesday, Nov. 7
Open Enrollment for 2019 benefits begins on Monday, Nov. 5, and ends on Monday, Nov. 19 at 5 p.m. ET. Open Enrollment is your annual opportunity to review your benefit coverage options and make selections for the upcoming calendar year.
Elections made during Open Enrollment are effective Jan. 1, 2019, and will remain in effect for the calendar year. Open Enrollment is the only time you can change your benefit elections unless you experience a qualified life or family status change.
If you do not elect your benefits during the Open Enrollment period, you will be automatically enrolled in the benefits in which you are currently enrolled — except for flexible spending accounts, for which the IRS requires you enroll each year to participate.
Enrollment changes can be submitted online through Workday beginning Monday, Nov. 5.
Learn More
For information about 2019 benefits, including rates and the 2019 Benefits Guide, visit the Open Enrollment website. If you have questions regarding Open Enrollment, please contact the Human Resources CMUWorks Service Center at 412-268-4600 or cmu-works@andrew.cmu.edu.
Learn more about CMU benefit plans at the annual Benefits & Fitness Fair on Wednesday, Nov. 7 from 10 a.m. to 2 p.m. in the Cohon University Center's Rangos Ballroom.

Representatives from the benefit plans and the Office of Human Resources will be available to answer questions.
The fair also includes fitness demonstrations, free health screenings, raffles and giveaways.
Giant Eagle will be administering flu vaccinations at no cost to faculty and staff members. To obtain your flu vaccine, you will need to present your CMU ID card. No appointments are required for flu vaccinations during the Benefits & Fitness Fair. Remember to bring your Giant Eagle Advantage Card to receive a $5 credit.

This year, the Office of Human Resources will offer benefits drop-in sessions throughout campus. Stop by for a one-on-one consultation to review your 2019 benefit coverage options or receive assistance navigating Open Enrollment in Workday. Sessions are:


Monday, Nov. 5, 9 a.m. to noon, Wean Hall, Room 5201
Tuesday, Nov. 6, 9 a.m. to noon, SEI Training Room, 1st Floor
Thursday, Nov. 8, 9 a.m. to noon, PPG 6, Room 1120
Friday, Nov. 9, 9 a.m. to noon, CFA, Room 318
Monday, Nov. 12, 9 a.m. to noon, Baker Hall, Room 140F
Tuesday, Nov. 13, 9 a.m. to noon, Gates-Hillman, Room 6002
Wednesday, Nov. 14, 9 a.m. to noon, Hamburg Hall, Room 2009
Thursday, Nov. 15, 9 a.m. to noon, Tepper, Room 2001
Friday, Nov. 16, 9 a.m. to noon, Mellon Institute, Room 448