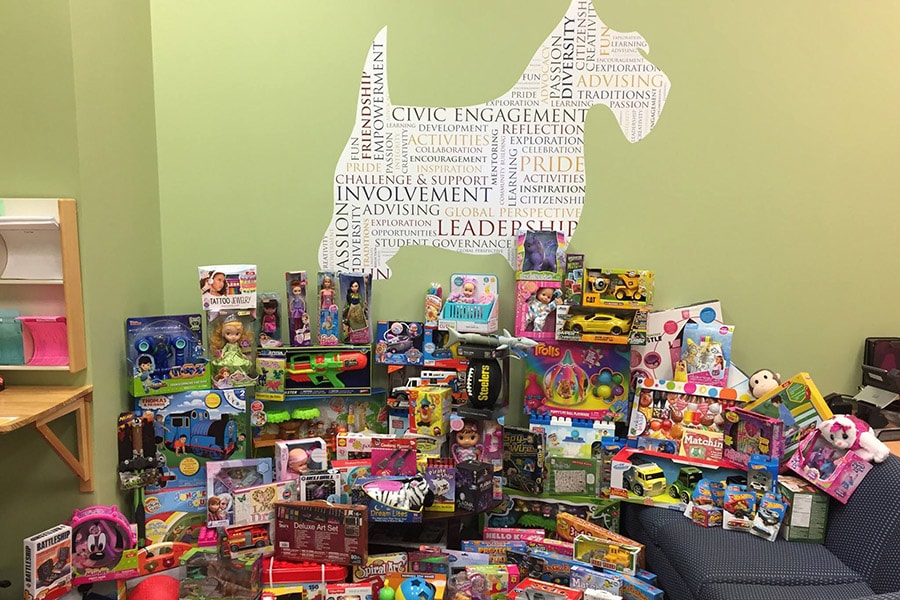 November 14, 2018
News Briefs
Support CMU's 14th Annual Toys for Tots Program
Carnegie Mellon Police and the Office of Student Leadership, Involvement and Civic Engagement (SLICE) are once again teaming up to support the U.S. Marine Corps' Toys for Tots program. The program collects new, unwrapped toys and distributes them as Christmas gifts to less fortunate children in the local area. New unwrapped toys can be dropped off at several locations around campus. You also can make a monetary donation to the program by dropping your gift in the cash box in Entropy in the Cohon University Center. Additionally, you can shop the Amazon Wish List and the toys you purchase will be delivered directly to the SLICE Office.
Donations are being accepted now through Dec. 10. The drop-off locations are:
University Police (300 South Craig Street);
SLICE Office (Cohon University Center);
CyLab (CIC Second Floor);
FMSB (Service Response Desk);
Wean Hall (Room 4212);
Pittsburgh Technology Center (Technology Drive);
Tepper Quad (3rd Floor Graduate Office);
Mellon Institute (3rd floor Security Desk);
UTDC (Henry Street);
Software Engineering Institute (Main Lobby);
Warner Hall (Enrollment Services);
Hamburg Hall (Room A-101);
Hunt Library (Main Lobby);
NREC (40th Street); and
Posner Hall (Room 150).
For more information, email the SLICE Office at slice@andrew.cmu.edu.
Open Enrollment Runs Through Monday, Nov. 19
Open Enrollment is your annual opportunity to review your benefit coverage options and make selections for the upcoming calendar year. Benefit elections become effective on Jan. 1, 2019, and remain in effect for the entire year. After the enrollment period, you cannot change your benefit elections unless you experience a qualifying status change.
For information about 2019 benefits, including rates and the 2019 Benefits Guide, visit the 2019 Open Enrollment website.
Enrollment changes may be submitted online through Workday. If you do not want to change your benefit elections for 2019, and you are not enrolling in a spending account, you do not need to do anything. Your 2018 benefit elections (except spending account contributions) will automatically roll over to 2019; new 2019 rates will apply and will be deducted from your first pay in 2019.
If you are enrolling in either the Health Care Flexible Spending Account (HCFSA) or the Dependent Care Reimbursement Account (DCRA), you must login to Workday and select your contribution level. If you are currently participating, your 2018 spending account elections will not automatically roll over to 2019. The IRS requires that you enroll in the Flexible Spending Accounts each year to participate.
Workday Quick Guides are available to assist you with the online enrollment process.
If you have questions regarding Open Enrollment, contact the Human Resources CMUWorks Service Center at 412-268-4600 or cmu-works@andrew.cmu.edu.
Nominate a Tartan by Nov. 30 for Student Engagement Award
You can help us recognize remarkable students by nominating them for the Alumni Association's 2019 Student Engagement Awards by November 30. The awards honor students who have significantly enriched the quality of life at CMU, and fostered alumni engagement and pride in their alma mater.
Here's how you can nominate an outstanding student:
Complete the online form.
Upload or add a link to the nominee's bio, resume or LinkedIn profile.
Add a minimum one letter of support.
Read about last year's winners and start your 2019 nomination today.
PSC Wins Six HPCwire Awards
The Pittsburgh Supercomputing Center (PSC) has topped its best-ever performance of last year by receiving six 2018 HPCwire Readers' and Editors' Choice Awards. PSC was recognized for:
Readers' Choice Awards
Best Use of AI (Machine Learning/Deep Learning) – with Tuomas Sandholm of CMU, for his Libratus, an AI algorithm that ran on PSC's Bridges system and beat four of the world's best poker professionals at Heads-Up, Texas Hold'em poker;
Best Use of HPC Application in Life Sciences – for the Brain Image Library, a national public resource and collaboration with Carnegie Mellon and the University of Pittsburgh, enabling researchers to deposit, analyze, mine, share and interact with large brain-image datasets;
Best Use of HPC in Physical Sciences – with Chris Wolverton of Northwestern University, who used data-driven machine learning on Bridges to study the "high-pressure materials genome," discovering new superconducting CuBi compounds, the first iron-bismuth compound and new TiO2 structures with potential for photocatalytic water splitting;
Best Use of High-Performance Data Analytics – with Chris Mason of Weill Cornell Medicine, for his use of Bridges to carry out genomic and transcriptomic analyses in support of the NASA Twins Study; and
Best HPC Collaboration (Academia/Government/Industry) – with Juan Perilla of the University of Delaware, who used the Anton 2 system hosted at PSC thanks to D.E. Shaw Research and operational funding by the National Institutes of Health for long time-scale simulations of HIV viral maturation.
Editors' Choice Award
Top HPC-Enabled Scientific Achievement – with the University of Wisconsin-Madison, XSEDE, the San Diego Supercomputer Center (SDSC) and the Open Science Grid (OSG), for simulations performed on PSC's Bridges, SDSC's Comet and the OSG that helped the IceCube Neutrino Observatory and its collaborating institutions pinpoint the origin of cosmic neutrinos; the multi-messenger astronomy discovery resulted in two high-profile articles in Science in July 2018.
BXA Celebrates Silver Anniversary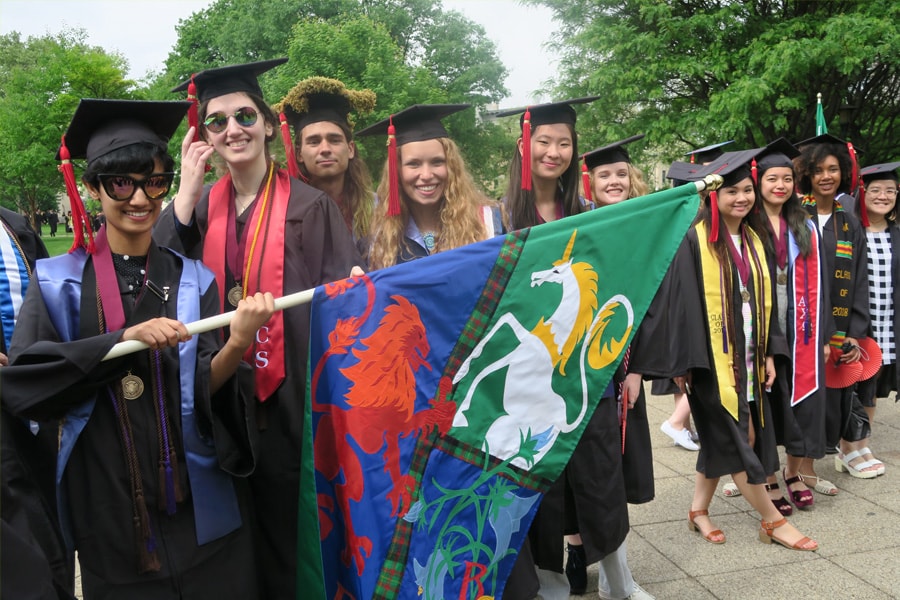 The BXA Intercollege Degree programs have been pioneering higher education with interdisciplinary undergraduate degrees for 25 years. In celebration of their milestone anniversary, BXA is hosting a number of events throughout the academic year.
At the end of the fall semester, BXA's first-year cohort will exhibit their final seminar projects as part of the School of Art's Open Studios. Additional events slated for the spring semester include the programs' first BXA Pride Day and the annual Kaleidoscope student showcase, which will now give alumni the opportunity to participate by submitting their work digitally. BXA students also will partake in the Meeting of the Minds undergraduate research symposium, in which the senior class publicly presents its capstone projects. BXA students often come away with research awards, including 10 prizes in 2018.
The BXA programs combine coursework in both creative and academic disciplines. Students who have goals that can only be achieved by integrating their chosen interests are ideally suited to the BXA programs, which promote innovative approaches to interdisciplinary topics.
Become a More Effective Writer, Communicator
The English Department's master's degree in professional writing has been a popular choice for many CMU staff members seeking to become more effective communicators. The degree teaches professional students to create and execute complex information strategies involving both visual and verbal elements and media, ranging from print to online, including social and multimedia. The goal of the Master in Professional Writing program is to prepare students for careers as writers, communication specialists and information designers. The first deadline to apply for next fall is Jan. 11, 2019. Find out more about the program. Send questions to jackson1@andrew.cmu.edu.
Register Your Child for Gelfand Center's Spring Series of Classes
The Gelfand Center 2019 Spring Series Classes for K-9 students are STEM focused and highlight the research and work of Carnegie Mellon faculty and staff. Classes are developed by CMU faculty and staff to be fun, engaging, rigorous and hands-on. Classes are conducted on selected Saturday mornings during the spring and registration is first-come, first-served. Student scientists will explore, investigate and discover exciting topics in each workshop. Spaces fill quickly so don't delay, register today!
CMU Launches Minor in Cybersecurity and International Conflict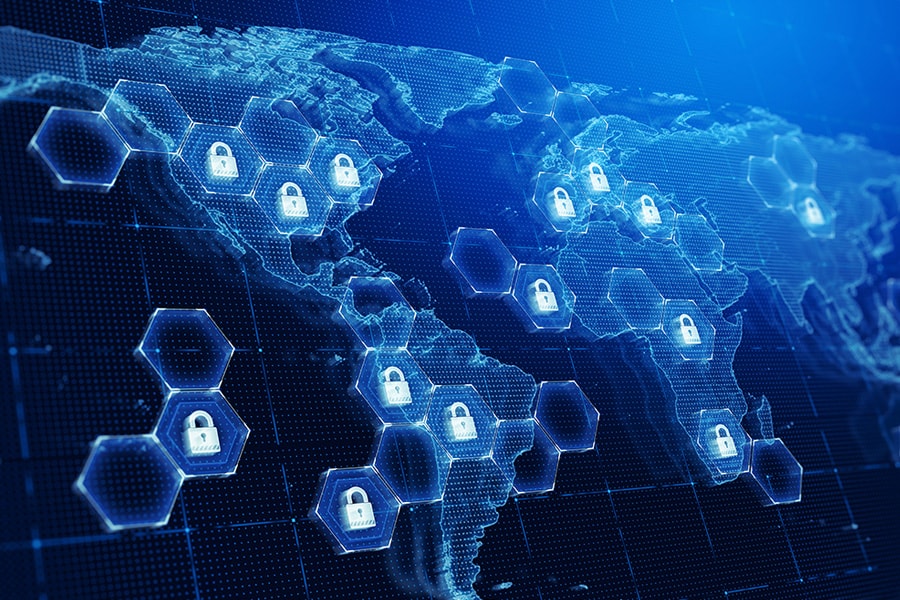 Carnegie Mellon's Institute for Politics and Strategy (IPS) has launched an undergraduate minor in cybersecurity and international conflict. The minor tackles the social-scientific dimensions of cybersecurity with a focus on the implications of the cyber age for modern statecraft, warfare, elections (local, state and national) and politics.
IPS created the new minor in response to growing concerns over the divide between cybersecurity and regulation by government, as well as concerns over public and private sector cybersecurity capabilities.
"The new minor in cybersecurity and international conflict brings together some of the most important issues facing both nation-states and non-state actors today, from hacking and network defense, to mercenaries and cyber-warfare capabilities of near peer adversaries," said Colin Clarke, an assistant teaching professor in IPS who teaches a number of core classes for the new minor.
New CIRP Journal Focuses on International Development
The Institute for Politics and Strategy (IPS) and the Center for International Relations and Politics (CIRP) have published the fourth issue of the CIRP Journal. Launched in 2013, the CIRP Journal showcases interdisciplinary research by CMU students across campus.
While every edition contributes to literature in the realm of politics, each issue focuses on a unique topic. Past journal topics include conservatism and liberalism in the United States, and international refugees. This fourth edition focuses on international development.

The journal demonstrates students' passion for domestic and international policy issues. Many students have gone on to work in the fields they covered for the CIRP Journal.

Read the journal online.