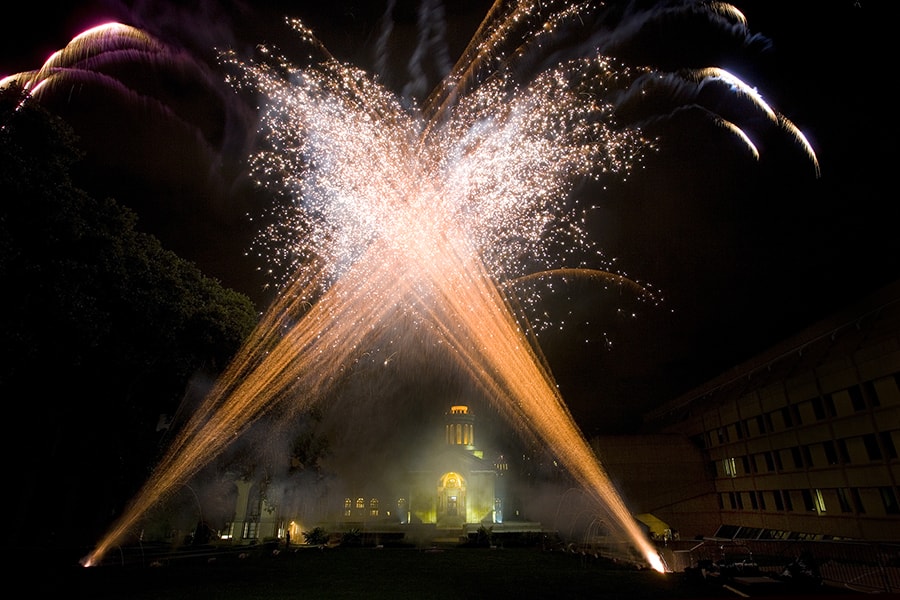 June 19, 2018
News Briefs
CMU Hosts July 4 Campus Celebration
Carnegie Mellon will once again host a dynamic and family friendly July 4 Celebration on campus. The activities, from 5 to 10:15 p.m. on the College of Fine Arts Lawn and Mall, will include a BBQ, live music, Rita's Italian Ice and fireworks. Find out more.
CMU Wins Two CASE Awards
Carnegie Mellon has received two Council for Advancement and Support of Education (CASE) Circle of Excellence awards. CMU won a silver award in the Special Events – Multiday category for the 50th Anniversary at Homecoming Weekend in November and a bronze award in the Design – Books category for the 50th Anniversary commemorative book.
The international awards program honors outstanding work in advancement services, alumni relations, communications, fundraising and marketing at colleges, universities, independent schools and affiliated nonprofits. CMU's entries were among 3,204 submissions in nearly 100 categories from 676 higher education institutions, independent schools and affiliated organizations located worldwide.
Community Celebrates LGBTQ+ Pride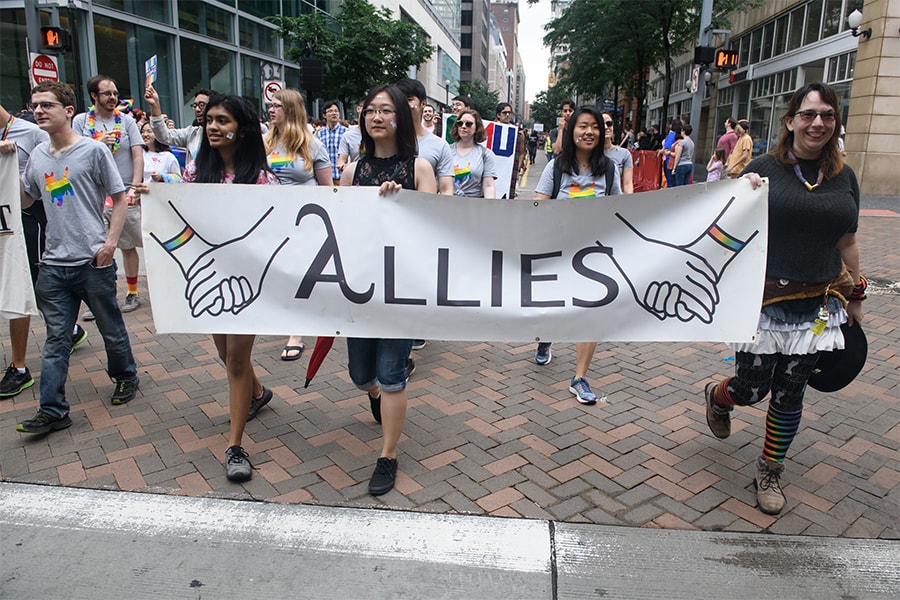 Carnegie Mellon students, staff, faculty and alumni showed their support for the LGBTQ+ community on Sunday, June 10, in the People's Pride March 2k18 and the EQT Equality March in Pittsburgh. Dozens from the CMU community and Allies Grad marched together in the parades, which traveled through uptown and downtown Pittsburgh. Allies Grad formed five years ago to help provide a sense of community for LGBTQ+ graduate students, foster professional networking and leadership development opportunities, and raise awareness of LGBTQ+ issues on campus.
CMU Offers Employee Perks and Discounts
Did you know Staff Council has negotiated special discounts for CMU faculty and staff? Check out the latest summer discounts to:
Kennywood;
Hershey Park;
Idlewild and Soak Zone;
Pittsburgh Renaissance Festival;
Pittsburgh Passion;
PPG Paints Arena; and
Sandcastle.
And be sure to check out the anytime discounts as well to:
Pittsburgh Cultural District;
Bob O'Connor Golf Course;
Equalli Jewelry; and
MobilityWorks.
Nominations Now Open for 2018 Andy Awards
Nominations are now being accepted for the 2018 Andy Awards, the university-wide staff recognition program that honors individuals and teams for outstanding performance in five categories. The categories are: Commitment to Excellence; Commitment to Students; Innovative and Creative Contributions; Spirit; and Teamwork and Collaboration.
The nomination deadline is July 13. For more information, including how to submit a nomination, go to the Andy Awards website.
Academic Success in College: Start Your Student Off on the Right Foot, June 26-27
Carnegie Mellon's Office of Academic Development is offering a free workshop for your graduating high school student that will help them adapt to the rigor of the college classroom and help to prepare them for their college career. Workshop topics include:
Time Management and Productivity Strategies;
Ways to Effectively Use (and not use) Technology on Campus;
How to Manage Stress, Combat Procrastination and Develop a Workflow;
How and Why to Utilize Campus Resources and Talk to Your Professors;
Setting Long-term and Short-term Goals (and how to reach them!); and
Understanding Meaningful Note-taking and Exam Preparation Techniques.
Topics will be covered through collaborative activities, group work and discussions. Lunch is included (please specify any dietary restrictions on registration page). Register your student.
EH&S To Continue Building Evacuation Drills this Summer
The Environmental Health and Safety Department is conducting building evacuation drills this summer between 8 a.m. and 12 noon. The remaining schedule follows.
July 11: 8 a.m., Gates/Hillman Center; 8:30 a.m., Newell-Simon Hall; 9 a.m., Purnell Center and Miller Gallery; 9 a.m. - Noon, Cyert Hall, Cohon University Center, Bramer House and Alumni House
July 19: 8 a.m. - Noon, Pittsburgh Technology Center, Information Networking Institute, Software Engineering Institute, UTDC, Whitfield Hall and 4721 Fifth Ave.
July 27: 8 a.m. - Noon, Integrated Innovation Institute, 205 S. Craig, 300 S. Craig, 311 S. Craig, 407 S. Craig, 417 S. Craig, 6555 Penn Ave., National Robotics Engineering Center and GATF
Dates are subject to change due to weather conditions