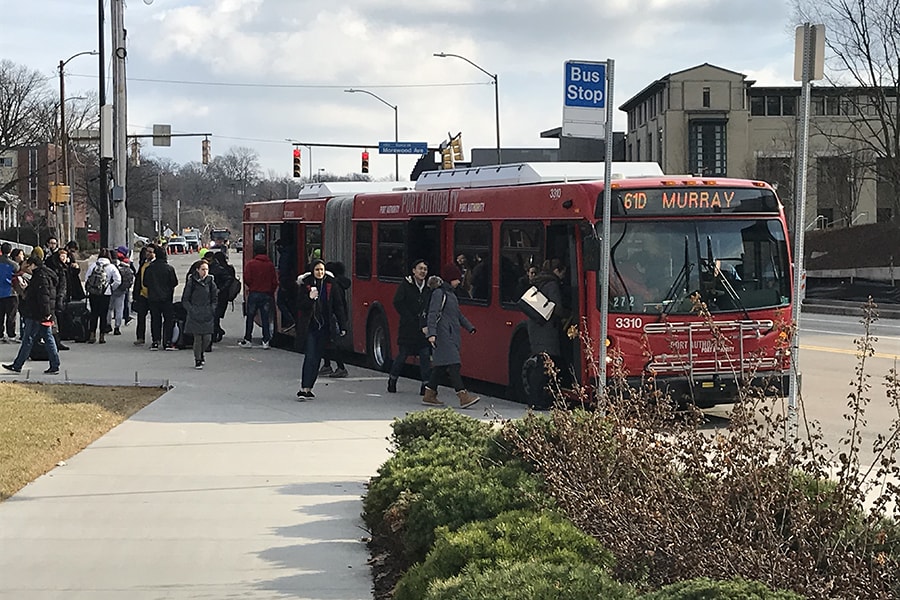 December 19, 2018
News Briefs
Riding the Bus? Make Sure Your ID Is Valid
Effective Jan. 1, 2019, Carnegie Mellon students, faculty and staff using Port Authority Transit (PAT) must make sure their IDs are valid to take advantage of the free PAT transportation benefit offered by the university. Beginning Jan. 1, PAT drivers will no longer manually approve CMU IDs that are registering as invalid. Individuals presenting invalid IDs must pay the full fare or exit the vehicle.
Please check your ID to make sure it has not expired or has been damaged. If it has expired or is damaged, you may renew or replace your ID at the Hub in the Division of Enrollment Services on the lower level of Warner Hall. Please note new ID cards require 24 hours to upload to the PAT system.
For more information on renewing or replacing your card, visit https://www.cmu.edu/idplus/. The HUB is open from 8:30 a.m. to 4:30 p.m., Monday, Wednesday and Friday; and from 10:30 a.m. to 4:30 p.m., Tuesday and Thursday.
For more information, see answers to FAQs on the Parking and Transportation Services website. Questions about ID cards can be sent to idplus@andrew.cmu.edu. Questions about PAT benefits can be sent to parking@andrew.cmu.edu.
Applications Open for CMWA Barbara Smith Mentoring Program
Applications are now being accepted for Carnegie Mellon Women's Association's Barbara Smith Mentoring Program, which matches mentors with women who are seeking advice regarding professional aspirations, including career advancement, educational opportunities and job related issues. You can apply to be a mentor or mentee.
Applications are being accepted online through Jan. 18, 2019. See the program website for more information.
Toys for Tots Enjoy Record-Setting Year
The Carnegie Mellon Police and the Office of Student Leadership, Involvement and Civic Engagement (SLICE) thank the CMU community for a record-setting Toys for Tots campaign this year. Thanks to the generosity of students, faculty and staff, 31 boxes were filled with new toys that were distributed Dec. 14-15 to less fortunate children in the local area for Christmas. The previous record was 26 boxes, which was set the last two years. 
CMU Research Drives Case for Electric Semi-Trucks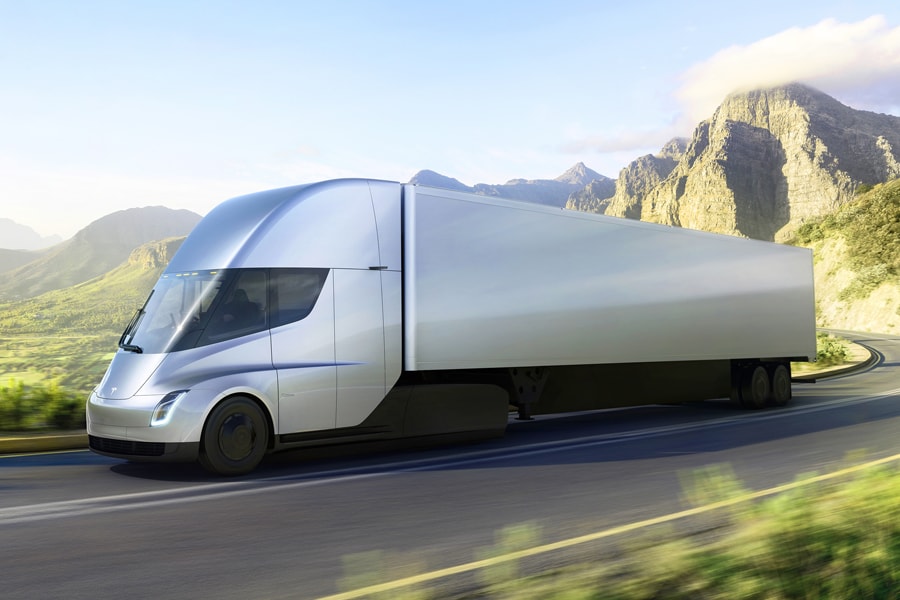 Researchers at Carnegie Mellon say it may be time to start investing in electric semi-trailer trucks.
In their new paper, "Quantifying the Economic Case for Electric Semi-Trucks," published in ACS Energy Letters, CMU Assistant Professor of Mechanical Engineering Venkat Viswanathan and Ph.D. student Shashank Sripad compare the cost of traditional diesel semi-trucks to electrically powered ones. The research was conducted, in part, at Carnegie Mellon's Wilton E. Scott Institute for Energy Innovation, where Viswanathan is an energy fellow. Their work examines the point at which electric semi-trucks become more cost-effective than diesel trucks.
Viswanathan and Sripad's research demonstrates that the initial cost to invest in these electric semi-trucks may be worth paying. In addition to reducing the transportation sector's greenhouse gas emissions, switching to electric semi-trucks would have a strong economic case under a set of achievable targets. While a few unfavorable scenarios do not allow a meaningful payback period, in favorable scenarios, the period is around three years or lower.
Mellon Institute Fifth Avenue Entrance To Close in January
To improve the safety and security of Mellon Institute, the Fifth Avenue doors will be converted into an emergency exit in January 2019. The doors will be equipped with an alarm and may only be used in emergency sitations. All access to Mellon Institute will be through the Bellefield Avenue doors and the loading dock doors, both located on the third floor. The loading dock entrance will continue to require card swipe access.
Seeking Speakers for TEDxCMU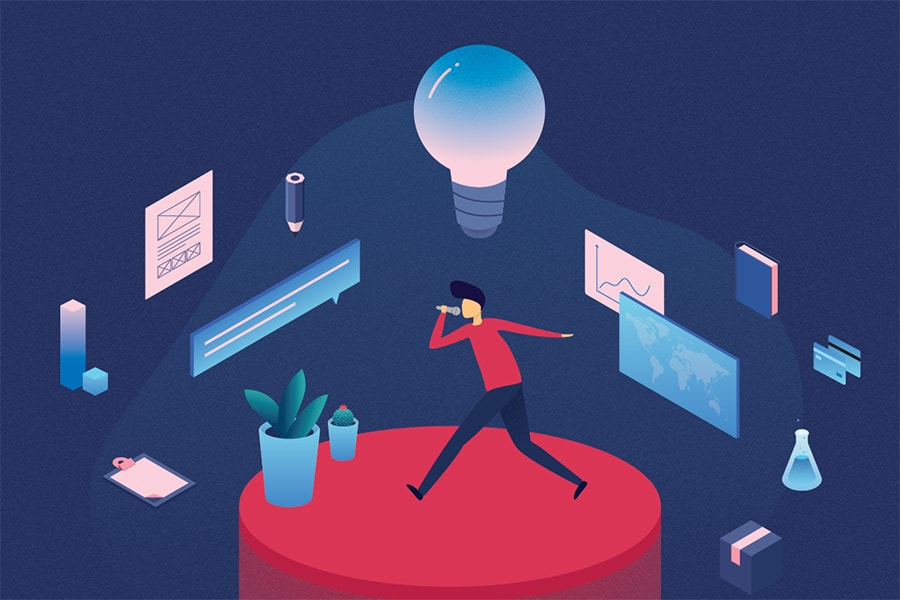 Carnegie Mellon's TEDx Committee is seeking speakers for its annual TEDxCMU conference on Saturday, March 30.  If you're a creator, thinker, mover or shaker and have an idea worth spreading, apply online at https://www.tedxcmu.org/. Applications are due Jan. 1, 2019.
Credit Union Will Be Open During Winter Break

Carnegie Mellon's Federal Credit Union will be open during the winter break. Credit Union members must swipe their CMU ID at the Cohon University Center doors by Gesling Stadium to gain access to the building. Hours are as follows:
Dec. 24: 9 – 11 a.m.;
Dec. 26: 9 a.m. – noon;
Dec. 27: 9 a.m. – noon;
Dec. 28: 9 a.m. – noon; and
Dec. 31: 9 – 11 a.m.
Regular business hours will resume on Jan 2 (9 a.m. - 3 p.m.).