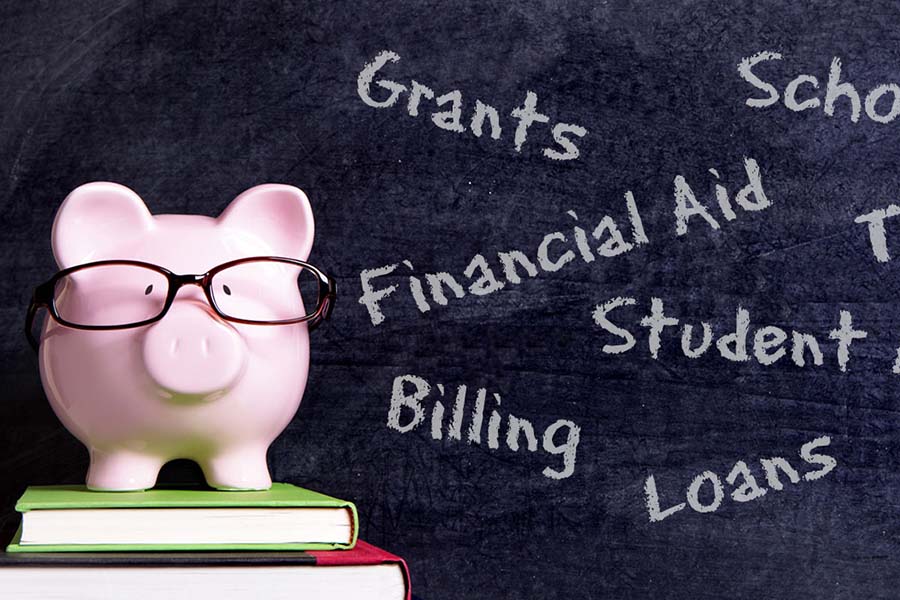 September 27, 2017
News Briefs
Enrollment Services Launches Updated Websites
Enrollment Services has launched updated HUB, ID Card and Student Financial Services websites. Realizing that many departments across campus link to these sites, they invite you to check them out and ask that you update any related links contained within your own sites, as some of their URLs have changed.
 
If you have any questions, contact Becky Choltco at 412-268-1906.
#AskAnArchivistDay is October 4
Join the university's archivists for #AskAnArchivistDay to view select items from the Carnegie Mellon University archives, pick up buttons using vintage CMU imagery, and test your Tartan trivia knowledge. Also celebrate the launch of the new University Archives blog, "Scotty Tales," with Scottie dog cookies!
The university's archivists document, preserve and provide access to records documenting life at CMU and the contributions of its students and faculty. As the university prepares to commemorate the 50th anniversary of the merger of Carnegie Tech and the Mellon Institute, they have played an essential role in unearthing the images, faculty papers, and publications to bring the university's history to life. If you can't join us in person, tweet a question for one of our archivists to @CMULibraries.
Sample the Best Vegetarian Dish on Campus
October is National Vegetarian Month! Join Dining Services from 11:30 a.m. – 1:30 p.m., Thursday, Oct. 5, in Rangos 2 and 3 for a tasting of the most delicious plant-based dishes on campus. Vote for your favorite dish for a chance to win a FitBit and learn more about campus resources for health, wellness and healthy eating, including ways you can share your voice and help us shape the future of food on campus.
Be An Engineer, Oct. 8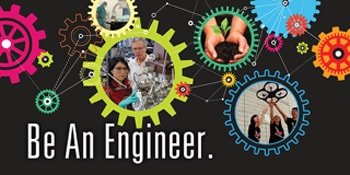 The College of Engineering invites your high school student to "Be An Engineer" from 9 a.m. – 1 p.m., Sunday, Oct. 8 in the Cohon Center's Rangos Ballroom.
The outreach event for 9th – 12th graders features a series of TED-style talks/demonstrations, lab tours and an admissions panel. Your student will get a first-hand look at a variety of engineering disciplines the College of Engineering offers and learn more about the admission process.
Register your student and find out more.
Apply for "A Day in the Life" Job Shadowing Program
Staff members across the campus community dedicate themselves each day to supporting Carnegie Mellon's mission and goals. A shadowing program, called "A Day in the Life," is launching this October to provide an opportunity for staff to learn about how others are contributing to CMU and for staff to introduce others to their position and department contributions.

Sponsored by Staff Council and Professional Development Services, A Day in the Life is designed to provide staff with an opportunity to experience the university through a different lens and to engage in sharing ideas and forming relationships with colleagues throughout CMU. Participants will gain a deeper understanding of the many ways in which all staff support and advance the mission of the university.

As a participant — either as a host or shadower — you will meet with a match for a suggested six hours over the course of six weeks, starting October 12 when A Day in the Life kicks off. To be considered as a host or shadower, or for more information, please visit the program website or email ADayintheLife@andrew.cmu.edu. Apply now, as space is limited.
CMLH Seeks Research Proposals
The Center for Machine Learning and Health (CMLH) is seeking proposals for research projects this fall. The CMLH seeks innovative, transformative research and development projects in all aspects of health care, including analytics, reasoning and prediction. Project goals should include generating systems and tools for improving the quality, efficiency and cost-effectiveness of health care.
This call for proposals is for one-year early stage research projects. Proposals are due Oct. 30. See the CMLH website for more details. 
Subscribe To Receive Parking News
To receive important and up-to-date parking announcements, members of the CMU community can subscribe to Parking & Transportation Services' email news at http://eepurl.com/c3lhur.
Also new in Parking & Transportation Services is a pilot wheelchair scooter program for permit holders in the East Campus Garage. If you have a temporary disability (broken leg, foot, etc.) you can use one of Parking's electric scooters on a daily basis. The scooters are in the East Campus Garage office.
Questions? Contact Michelle Porter at mporter@andrew.cmu.edu.
Last Call: Alumni Award Nominations Due Oct. 2
The CMU Alumni Association is accepting nominations for its 2018 Alumni Awards. Alumni may be nominated in the following categories: Achievement, Service, Outstanding Recent Alumni and the new Founders Medal for Outstanding Service and Exceptional Achievement. Faculty and staff may be nominated for the Faculty & Staff Impact Award. The nomination deadline is Oct. 2.
Find out more and submit a nomination.
Flu Vaccine Clinics Set for October, November
Once again, the university is offering flu vaccines at no cost to faculty and staff members. New this year, the flu vaccine clinics will be hosted by Human Resources and administered by Giant Eagle Pharmacy.
Upcoming clinics are:
Oct. 4, 9 a.m. - 2 p.m., Cohon Center's McKenna/Peter/Wright Room
Oct. 11, 8:30 a.m. - Noon, SEI Bakery Square A105
Oct. 12, 8:30 a.m. - Noon, NREC Lawrenceville, 1st floor auditorium
Oct. 23, 11 a.m. - 4 p.m., Cohon Center's McKenna/Peter/Wright Room
Nov. 1, 10 a.m. - 2 p.m., Cohon Center's McKenna/Peter/Wrigh Room, (Benefits, Fitness Fair)
Nov. 7, 8:30 a.m. - Noon, Mellon Institute Social Room 328
Nov. 13, 9 a.m. - 2 p.m., Cohon Center's McKenna/Peter/Wright Room
Visit the Flu Vaccine Clinic Website for the clinic schedule and more information. To obtain your flu vaccine, you will need to present your Carnegie Mellon ID card. While walk-ins are welcome, for faster service it is recommended that you schedule an appointment.