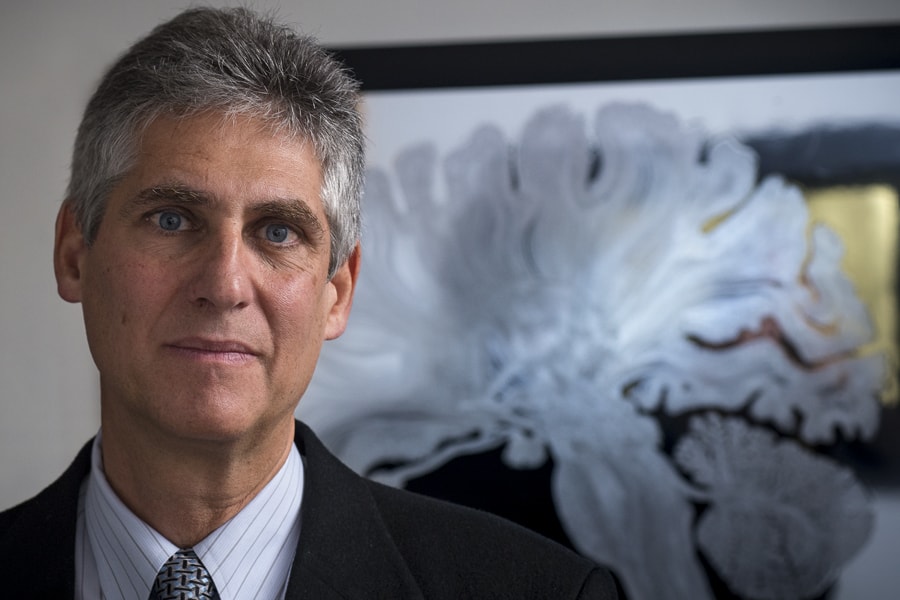 November 29, 2017
Personal Mention
Michael J. Tarr has been selected as a fellow of the American Association for the Advancement of Science (AAAS). Tarr, head of the Department of Psychology and a member of the Center for the Neural Basis of Cognition (CNBC), is being recognized for outstanding contributions to research on face, object and scene perception, on computational and artificial vision systems and on the nature of perceptual expertise. Carnegie Mellon also has named Tarr the Trustee Professor of Vision Science. Tarr studies the neural, cognitive and computational mechanisms underlying visual perception and cognition. He is particularly interested in how humans effortlessly perceive, learn, remember and identify faces, scenes and objects, as well as how these visual processes interact with our other senses, thoughts and emotions. Learn more.

Aminata Garba, an assistant professor of electrical and computer engineering at CMU Africa, was recently selected as a 2017-2019 Next Einstein Forum Fellow. The fellowship recognizes Africa's best young scientists and technologists with a demonstrated track record of innovative research and findings. Garba's research interests include information and communications technology (ICT) infrastructure, technologies and policies, Internet of Things (IoT) applications, cybersecurity, high data rate transmission and higher education. In particular, she is interested in finding key policies, technologies and applications relevant to the development of ICT, particularly in rural and underserved areas. She also is interested in methods that allow for increasing the data rate of communication systems by shaping and reducing interference. In addition to her position at CMU Africa, Garba is director of the Kigali Collaborative Research Center. The new fellows class is comprised of 16 scientists under 42 years of age, who are solving Africa's and the world's challenges. The NEF Fellows will present their research at the NEF Global Gathering in Kigali in March 2018.

Faculty composer James Whipple and Renaissance City Winds mime artist Mark Thompson were awarded a grant from The Heinz Endowments to create and produce a new interdisciplinary work for wind quintet and four actors, which will premiere in summer 2018. Whipple is an artist lecturer in theory and coordinator of wind and mixed chamber music. His compositions and arrangements have been performed and recorded throughout England, Europe, Canada, the U.S., Mexico and South America.

Kasey Creswell, assistant professor of psychology, received a $1.9 million NIH grant to study alcohol's effects in young adults. Creswell's research aims to predict the development of alcohol use disorder (AUD) symptoms from participants' responses to alcohol in the lab. It will be the first to evaluate how lab-based findings translate to risk processes outside of the laboratory by assessing drinking experiences in daily life using surveys sent to participants' smartphones. Understanding why some individuals develop AUD while others do not will help develop more effective, evidence-based interventions that address specific risk vulnerabilities. "People respond to alcohol differently, and these differences may tell us something important about individuals' risks for developing alcohol use disorder," she said. Find out more.

Chris Harrison, assistant professor in the Human-Computer Interaction Institute, has received the A. Nico Habermann Career Development Professorship in Computer Science. The Habermann Chair was established in 1998 in memory of A. Nico Habermann, founding dean of the CMU School of Computer Science and is awarded every three years to a junior faculty member with exceptional promise. Harrison directs the Future Interfaces Group, which explores alternatives to the keyboard and mouse people have long relied upon to control computers. Using combinations of sound, vision and other sensors, the lab enables people to control digital devices by their gaze, by gesturing or by tapping on tables, walls or their own skin. Harrison's work has been recognized previously when he was named to 30 scientists under 30 by Forbes in 2011, 35 innovators under 35 by MIT Technology Review in 2012 and one of six innovators to watch by Smithsonian in 2013. Learn more.