March 02, 2017
News Briefs
TEDxCMU Set for April 1

This year's TEDxCMU event will be held Saturday, April 1 in the Cohon University Center's McConomy Auditorium. The theme for 2017 is Pivot, representing Carnegie Mellon's ability to innovate and move forward. Tickets go on sale Monday, March 6.

CMU's talented students, professors and industry leaders will talk about their groundbreaking research and work. The lineup of speakers includes:
Subra Suresh, CMU president;
Raffi Krikorian, director of Uber's Advanced Technology Center;
Charlie White, head of the School of Art;
Steve Chase, assistant professor, Center for the Neural Basis of Cognition and Biomedical Engineering Department;
Amy Blankson, co-founder of GoodThink; and
Eric Cyphers, renowned cellist and sophomore double majoring in neuroscience and chemistry.
Fundraiser Challenges You To Swim a Mile
CMU's Swimming and Diving Team is challenging members of the CMU community to swim one mile (1,650 yards) to support the team. The Swim Challenge will be held Sunday, April 2, in the Cohon University Center pool. The entry fee is $25.
Warm-ups will begin at 7:45 a.m. with the first heat starting at 8:30 a.m. Each swimmer must have a counter present for their swim.
All proceeds benefit the CMU Varsity Swimming & Diving team. For more information and to register for the event, email Assistant Coach James Sica at jsica@andrew.cmu.edu. The deadline to sign up is March 20.
Swartz Center Announces Sixth I-Corps Site Cohort
Carnegie Mellon's NSF Innovation Corps (I-Corps) Site program has named 11 startups to its 2017 spring cohort. The companies, which include entrepreneurs from the College of Engineering, College of Fine Arts, Heinz College of Information Systems and Public Policy, Mellon College of Science, School of Computer Science and Tepper School of Business, are commercializing innovations in areas such as health care, big data, artificial intelligence and energy utilization.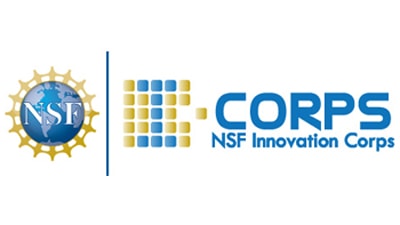 The I-Corps Site program supports exploratory business ventures created by faculty, staff, students and alumni interested in moving their research out of the lab and into the marketplace. Now in its sixth cohort, the program builds upon CMU's demonstrated strengths in fusing technology and entrepreneurship, recruiting and training entrepreneurial teams each academic year to accelerate business exploration and creation.
The 11 startups in the spring cohort are:
AIDE:

A

rtificial

I

ntelligence-based

D

iagnosis Coding

E

ngine: Enables automated inference of diagnosis codes from electronic medical records;
Ambint: Produces multimedia technology and contents for creative learning and visual analytics;
BehAIvior: Predicts and prevent drug addiction relapses using artificial intelligence;
BlastPoint: Aggregates and visualizes information about populations and communities using geographically contextualized big data;
BuildSimHub Inc.: Tailors building energy modeling using a big data management and cross-functional collaboration platform;
EXAID: Uses artificial intelligence and a clinical trial matching application to improve patient outcomes;
Hierarchical Machine Learning: Focuses on commercial applications of a new methodology for machine learning;
Nabla Ascent, Inc.: Provides core AI capabilities that remove the need for pilots for drone operations;
Smart Parking: Guides drivers to the nearest empty parking spot at an outdoor parking lot;
SpiralGen, Inc.: Uses spiral technology to create performance-critical software for signal processing and other functions; and
Zerosuit: Produces a wearable material that senses biological data.
The principal investigator of the I-Corps Site is Lenore Blum, faculty co-director of the Swartz Center for Entrepreneurship and founding director of its incubator program, Project Olympus. Co-PIs are David Mawhinney, executive director of the Swartz Center for Entrepreneurship; Robert Dammon, dean of the Tepper School of Business; Robert Wooldridge, director of the Center for Technology Transfer and Enterprise Creation; and Melanie Simko, program manager, Swartz Center for Entrepreneurship
Now Enrolling: The Cyert Center for Early Education—Penn Avenue
Scheduled to open in May 2017, the Cyert Center for Early Education—Penn Avenue was created in response to the limited number of spaces available at the Morewood Gardens site. 
Informed by the work of a cross-campus committee chaired by Mary Jo Dively, vice president and General Counsel, the expansion of the Cyert Center for Early Education was approved by President Subra Suresh in December 2015. Construction on the second site began in October 2016 under the direction of Campus Design and Facility Development (CDFD), led by Ralph Horgan, associate vice presdient for CDFD, and Utkarsh Ghildyal, project manager.
Located at 6555 Penn Avenue near Bakery Square, the new Penn Avenue site is a full-day, early-care and education program with classrooms for infants, toddlers and preschoolers. It will follow the Cyert Center for Early Education's philosophical base for learning, which is strongly influenced by the Reggio Emilia Approach.
Jennifer Kemp, who has been an educator at the Cyert Center for Early Education since 2010, has been named assistant director for the Penn Avenue center. 
For enrollment information, visit The Cyert Center for Early Education—Penn Avenue website.
Applications Now Available for ProSEED Seed Grants
ProSEED Seed Grant applications are now available for the Crosswalk program and Berkman Faculty Development Fund. For more information on individual programs, please visit the ProSEED website.
Berkman Faculty Development Fund Application, due March 15
ProSEED/Crosswalk Seed Grant Application, due March 22
Learn more about ProSEED. Email questions to proseed@andrew.cmu.edu.
Help Name the Repository
Help the University Libraries name Carnegie Mellon's new research repository and get a chance to win $500 in research/travel grants or an iPad or Apple Watch!
 
Built on the figshare platform, this new service is intended to be an online archive that provides open access to the scholarly work being done at CMU. Anyone with access to the Internet will be able to discover, view and download the research data and other scholarly outputs of CMU contained in this new repository.
 
All members of the CMU community are invited to help name the new repository. Names should be original and distinctive. Although not required to enter the contest, it is also encouraged that you to submit taglines and logos to use for marketing and promotional purposes. A committee comprising University Libraries and campus leaders will evaluate the entries and announce the winner at the end of the Spring semester. All entries must be received by Friday, March 24, 2017. Submit your entry.
Submit Your Feedback on Parental Leave
Staff Council is asking CMU staff members to share their thoughts on the issue of parental leave by completing a questionnaire. Responses will be kept confidential, unless you choose to share your name and email address at the end of the questionnaire.