July 26, 2017
Barb Kviz Enjoys the Environment She Protects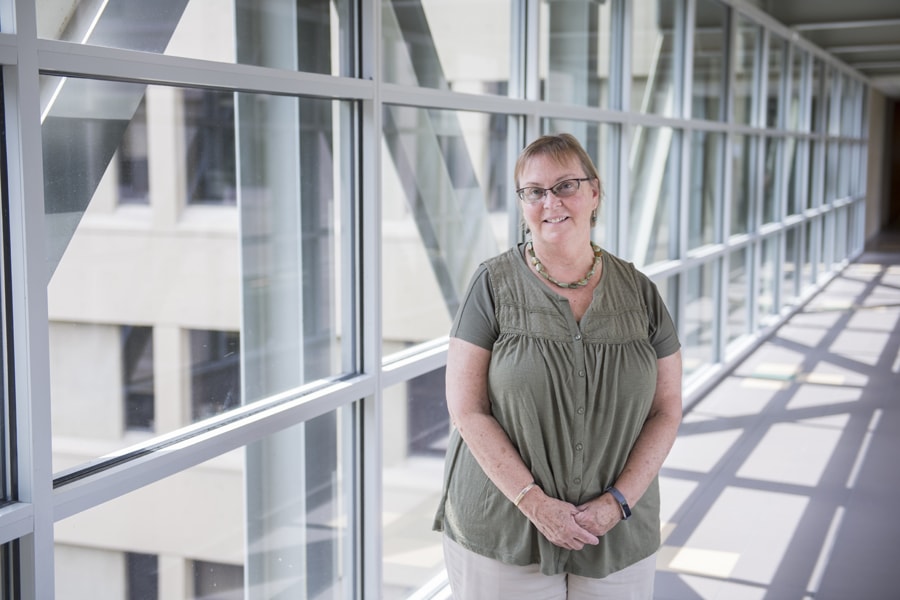 From hiking the trails to the Incan city of Machu Picchu to sea kayaking off the coast of Alaska, Barb Kviz spends her leisure time enjoying the environment she works to protect.
Kviz's career at Carnegie Mellon began 30 years ago, when she left a nuclear power plant in the Midwest to become a radiation technician in Mellon Institute. When Pennsylvania began requiring large municipalities to recycle in the late 1980s, Kviz worked with a student on campus to set up a recycling program for the university.
"I've gotten a lot of satisfaction working with the students," she said. "The students come here with their passion for some particular environmental issue they want to see move forward, and I enjoy helping them navigate the university to make it happen."
Kviz managed university service contracts in Facilities Management Services — waste, recycling, elevators, window washing and more — until she could work as an environmental coordinator for the university fulltime.
In this role, and through her involvement with the Green Practices Committee, Staff Council and Scotty Goes Green program, Kviz advocated for a number of the environmental initiatives that are in practice today.
"It went beyond recycling, and it wasn't just me," Kviz said. "When it became possible to harness wind power in Pennsylvania, the Green Practices Committee promoted it. We became professional nudgers of all things that help sustain the environment."
Kviz said she is very proud of the university's LEED-certified buildings program, its green roofs and its purchase of renewable power.
But it is the company of people she meets through her work that she enjoys the most.
"I've been invited to departments and areas in the university that I normally wouldn't visit. I get to learn about their processes and what they're doing in their departments, and I help them find ways to be more efficient," she explained.
"It's not just about recycling, but rather looking at their processes and how they can be more environmentally friendly," she said.
For more information about environmental programs at CMU, visit the Environment at CMU, Campus Commitments and the Staff Council Sustainability Committee websites.