February 16, 2017
News Briefs
Buggy Practices Start This Weekend
CMU Buggy will start their spring semester practices this weekend, Feb. 18 - 19. Tech Street, Schenley Drive and Frew St. will be closed to traffic and there will be no parking on those streets from 5 - 9 a.m. Vehicles will be towed. Weather permitting, Buggy practice sessions will be held from 5 - 9 a.m. on the following dates: Feb, 25, 26; March 4, 5, 11, 12, 18, 19, 25, 26; April 1, 2, 8, 9, 15, & 16.
Three-Minute Thesis: Registration Deadline Is Tomorrow
Attention Ph.D. students: Think you can discuss your thesis in plain language in under three minutes for a chance to win technology or research/travel grants?
The Three Minute Thesis (3MT®) Competition challenges Ph.D. students to present a compelling oration on their thesis and its significance in just three minutes, in language appropriate for a general audience. 3MT is not an exercise in trivializing or "dumbing-down" research, but requires students to consolidate their ideas and crystallize their research discoveries.
Any currently enrolled CMU Ph.D. student may sign up to compete. Register online. Registration deadline is Feb. 17. Preliminary heats will be held Feb. 27 – March 29, and the championship will be held April 4 during Graduate and Professional Student Appreciation Week.
Heat winners will win their choice of technology (iPads or iWatches) or travel/research funds. Championship winners will receive $3,000, $2,000 and $1,000 in research/travel grants and a potential $500 research/travel grant for the "People's Choice" and "Alumni's Choice" award winners.
Contact David Scherer at daschere@andrew.cmu.edu for questions about the 3MT at CMU Competition.
Marriage Is Good for Your Health, Study Confirms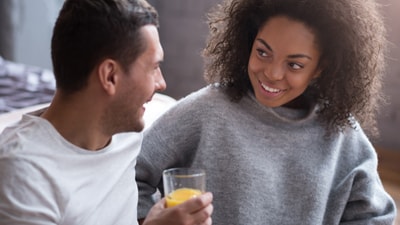 Studies have suggested that married people are healthier than those who are single, divorced or widowed. A new Carnegie Mellon study provides the first biological evidence to support that claim.
Published in Psychoneuroendocrinology, the researchers found that married individuals had lower levels of the stress hormone cortisol than those who never married or were previously married. These findings support the belief that unmarried people face more psychological stress than married individuals. Prolonged stress is associated with increased levels of cortisol, which can interfere with the body's ability to regulate inflammation, and thus promotes the development and progression of many diseases.
"It's exciting to discover a physiological pathway that may explain how relationships influence health and disease," said Brian Chin, a Ph.D. student in the Dietrich College of Humanities and Social Sciences' Department of Psychology. Read more.
Applications Now Available for ProSEED Seed Grants
ProSEED Seed Grant applications are now available for the Crosswalk program and Berkman Faculty Development Fund. For more information on individual programs, please visit the ProSEED website.
Berkman Faculty Development Fund Application, due March 15
ProSEED/Crosswalk Seed Grant Application, due March 22
Learn more about ProSEED. Email questions to proseed@andrew.cmu.edu.
Engineering Hosts Festival for K-12 Students
The College of Engineering is inviting K-12 students to explore engineering through hands-on activities and demonstrations from 2–5 p.m. Sunday, Feb. 19, in the Singleton Room of Roberts Engineering Hall.

The activities and demos, which will be conducted by CMU students and faculty, are designed to help explore the different fields of engineering, from materials science to civil engineering to biomedical engineering and more. Demos will include creating load-bearing structures from toothpicks and gumdrops, racing miniature boats by using soap to manipulate the surface tension of water and a presentation by CMU's Hyperloop team. Participants will have the opportunity to win prizes during the day.

Learn more and register your child for Explore Engineering! Attendance is free.
University Libraries Partners with Digital Science To Create 21st Century Library
With the goal of championing new forms of scholarly communication, University Libraries has announced a partnership with Digital Science, a technology company serving the needs of scientific and research communities, to create a number of research platforms. This suite of tools will roll out to the CMU academic community over the coming months. Using continuous, automated capture of data from multiple internal and external sources, the libraries' tools will provide faculty, funders and decision-makers with an accurate, timely and holistic picture of the institution's research.
Submit Your Feedback on Parental Leave
Staff Council is asking CMU staff members to share their thoughts on the issue of parental leave by completing a questionnaire. Responses will be kept confidential, unless you choose to share your name and email address at the end of the questionnaire.