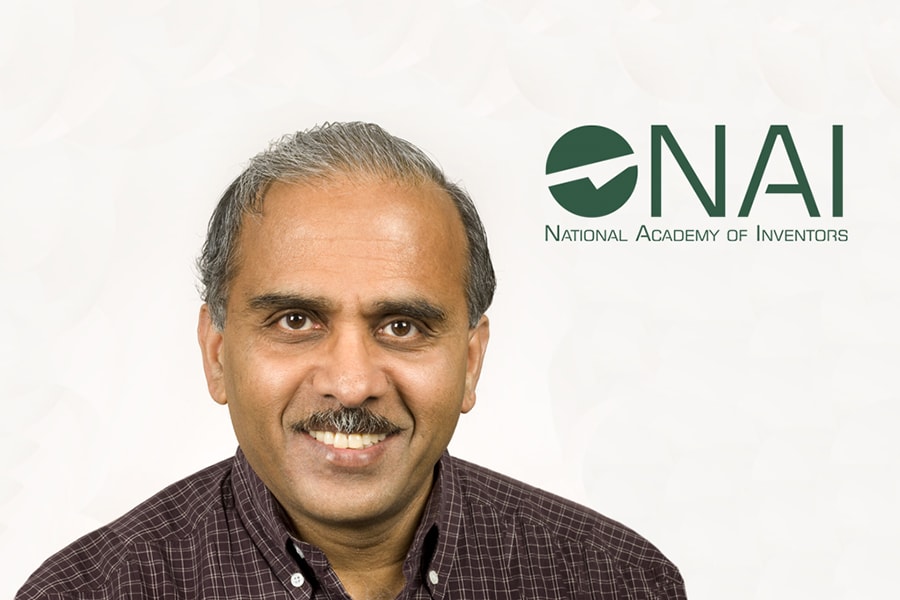 December 20, 2017
Personal Mention
Vijayakumar Bhagavatula, the U.A. and Helen Whitaker Professor of Electrical and Computer Engineering, has been named a fellow of the National Academy of Inventors (NAI). Election as an NAI Fellow is the highest professional accolade bestowed to academic inventors who have demonstrated a prolific spirit of innovation in creating or facilitating inventions that have made a tangible impact on quality of life, economic development and welfare of society. Bhagavatula shares a number of patents related to facial recognition software and computer vision. An interim vice provost for research at Carnegie Mellon, as well as a former associate dean for Graduate and Faculty Affairs in the College of Engineering, Bhagavatula will become the next director of CMU-Africa, effective, Jan. 1. The 2017 NAI Fellows will be inducted April 5, 2018, as part of the Seventh Annual NAI Conference of the National Academy of Inventors in Washington, D.C. Learn more.

Lori Holt, a professor of psychology and a faculty member in the Center for the Neural Basis of Cognition (CNBC), has helped to create a new non-invasive approach that reveals how brain mechanisms can single out a specific stream of sound from other distracting sounds. Published in the Journal of Neuroscience, the study was led by scientists from Carnegie Mellon and Birkbeck University of London. "Deficits in auditory selective attention can happen for many reasons — concussion, stroke, autism or even healthy aging. Now, we have a clearer understanding of the cognitive and neural mechanisms responsible for how the brain can select what to listen to," Holt said. Learn more. 

Associate Professor Denis Colwell has received the Jack G. Buncher Chair and has been reappointed head of the School of Music, a position he has held since 2012. The Buncher Family established the chair with a $5 million gift to CMU's School of Music. "I look forward to another five years of Denis' innovative ideas, creative approaches, impactful pedagogical philosophy, and strategic-thinking skills, not to mention his passion for the school and its people," said College of Fine Arts Dean Dan Martin. "For these and so many other reasons, Denis is richly deserving of this tremendous honor made possible through the Buncher family." When Colwell became head of the Carnegie Mellon School of Music, he began to make positive changes almost immediately, Martin said. He made the management of the school more transparent and democratic, he instituted a number of initiatives that increased the quality of education and performance within the school, and he helped to engage the campus community with the school in a way that had not been accomplished before. Find out more.

Pei Zhang received the Association for Computing Machinery 2017 SenSys Test of Time Award (ToTA) at the ​15th Association for Computing Machinery (ACM) Conference on Embedded Networked Sensor Systems in The Netherlands. Zhang was honored for his pioneering work in mobile sensor networks, specifically for his 2004 paper "Hardware design experiences in ZebraNet," which pioneered low-power design of mobile sensing devices. The ToTA recognizes papers that are at least 10 years old and have had long-lasting impact on networked embedded sensing system science and engineering. Zhang is an associate research professor in the Information Networking Institute (INI) and Electrical and Computer Engineering Department at Carnegie Mellon's Silicon Valley campus. He is a faculty adviser for the INI's bicoastal mobility program. Find out more.