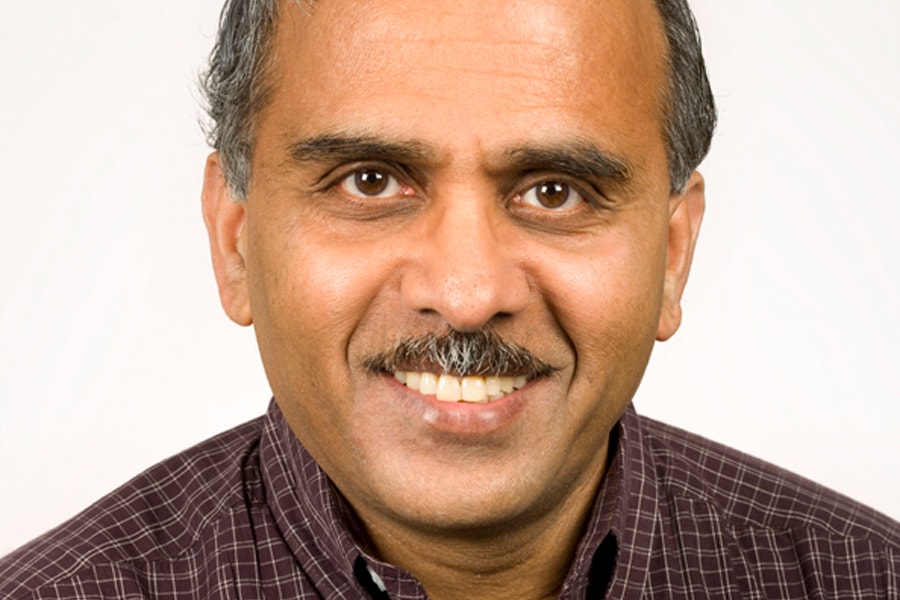 December 14, 2017
Bhagavatula Named a Fellow of the National Academy of Inventors
By Krista Burns kristab(through)cmu.edu
Media Inquiries
Carnegie Mellon University's Vijayakumar Bhagavatula, the U.A. and Helen Whitaker Professor of Electrical and Computer Engineering, has been named a fellow of the National Academy of Inventors (NAI).
Election as an NAI Fellow is the highest professional accolade a bestowed to academic inventors who have demonstrated a prolific spirit of innovation in creating or facilitating outstanding inventions that have made a tangible impact on quality of life, economic development and welfare of society.
The 2017 fellows are named inventors on nearly 6,000 U.S. patents, bringing the collective number of U.S. patents held by all NAI Fellows to more than 32,000. NAI Fellows were nominated by their peers for outstanding contributions to innovation in areas such as patents and licensing, innovative discovery and technology, significant impact on society, and support and enhancement of innovation.
Bhagavatula shares a number of patents related to facial recognition software and computer vision.
An interim vice provost for research at Carnegie Mellon, as well as a former associate dean for Graduate and Faculty Affairs in the College of Engineering, Bhagavatula will become the next director of CMU-Africa, effective, Jan. 1. CMU-Africa in Kigali, Rwanda, offers master's degree programs in electrical and computer engineering and information technology.
The 2017 NAI Fellows will be inducted April 5, 2018, as part of the Seventh Annual NAI Conference of the National Academy of Inventors in Washington, D.C. Andrew H. Hirshfeld, U.S. commissioner for patents, will provide the keynote address for the induction ceremony.
Bhagavatula received a bachelor's degree and master's degree in electrical engineering from the Indian Institute of Technology, Kanpur. He earned a Ph.D. in electrical engineering from Carnegie Mellon in 1980 before joining the faculty of CMU's Electrical and Computer Engineering Department in 1982. He has served as interim dean for the College of Engineering and as acting department head of Electrical and Computer Engineering.