October 06, 2016
News Briefs
Voting Questions? Students Have Created a Website for That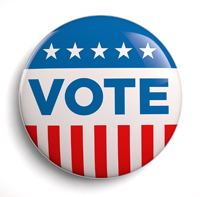 Voting guidelines are different for every county and voting district, so finding one place with all of the necessary information can be challenging.
Until now, thanks to Carnegie Mellon University students.
Freshmen in the Dietrich College of Humanities and Social Sciences' "Philosophy: Voting Theory" class have created an interactive website that contains links to relevant government sites that explain how to register to vote, how to vote early (when applicable) and how to use an absentee ballot.
School of Computer Science To Offer Computational Biology Major
Carnegie Mellon's School of Computer Science will launch a new bachelor's degree program in computational biology next fall, complementing the Computational Biology Department's existing Ph.D. and master's degree programs.
The undergraduate degree program at one of the world's leading computer science schools will prepare students for positions now in high demand in the biotechnology and pharmaceutical industries, as well as for medical school and graduate studies across the spectrum of computation and biology.
Computational biology enables users to leverage computational approaches to scientific discovery that could not be made with traditional means.
"Computer science increasingly is driving the research agendas in any number of disciplines, including biomedical research," said Andrew Moore, dean of the School of Computer Science. "That's why it's especially important for a degree program in computational biology to be within our school, providing students with the rigorous computational perspective for which we are famous."
Staff Council Offers Discounts to Halloween Attractions
Staff Council is offering discounts for CMU staff to attend several Halloween attractions this fall. Discounts are available to:
Scarehouse, Pittsburgh's Ultimate Haunted House;
Idlewild Park's Hallowboo;
Kennywood's Phantom Fright Nights;
Cedar Point Haunt at Halloweekends; and
Hersheypark in the Dark.
Alumni Launch Health Care Website in Arabic
Meddy, Qatar's largest online health care platform, is now available in Arabic, reflecting a growing local demand for Arabic-speaking doctors. The website, which allows users to find doctors and read reviews by patients, was started in 2014 by two Carnegie Mellon University in Qatar (CMU-Q) students. Now graduates, Haris Aghadi and Abdulla AlKhenji have grown Meddy to include information on more than 2,000 doctors and 250 private clinics in Qatar.
The new functionality allows users to read reviews and information in Arabic, and to filter doctors based on their desired language. The Arabic option responds to many requests from users to carry information in their preferred language.
Schedule Your Flu Shot Today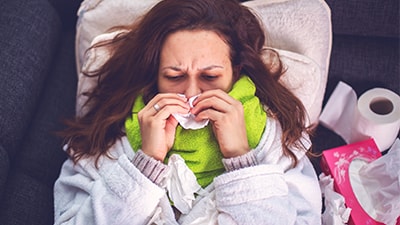 University Health Services encourages all members of the campus community to reduce the spread of flu by getting a flu shot this year. UHS will be hosting several Flu Shot Clinics, both on and off campus.  See the full listing of clinic dates and times. 
Clinics are held at UHS from:
8:30 - 11:30 a.m., every Tuesday through Nov. 15;
8:30 - 11:30 a.m., Oct. 19 and Nov. 16; and
1:30 - 4:30 p.m., every Thursday through Nov. 17 (except Oct. 20).
Students, staff and faculty can schedule appointments for clinics at UHS online through HealthConnect. Off-campus, walk-in clinics will be offered for community members at select locations (no appointment needed).
The cost of the flu shot will be covered for students on the CMU Student Health Plan and for staff and faculty. For students on other health plans and spouses and partners, the cost will be $25 (payable by student account or check).
ProSEED Grant Applications Now Available
ProSEED Seed Grant applications are now available for the Berkman Faculty Development Fund, and the Crosswalk and EQT programs. For more information on individual programs, please visit the ProSEED website.
Berkman Faculty Development Fund Application due Oct. 14;
ProSEED/Crosswalk Seed Grant Application due Oct. 31; and
ProSEED/EQT Seed Grant Application due Oct. 31.
Learn more about ProSEED. Email questions to proseed@andrew.cmu.edu.