October 20, 2016
News Briefs
Food Drive Kickoff Today at Noon
CMU will kickoff its 2016 Food Drive at noon today (Oct. 20) in the Cohon University Center's Danforth Lounge. Come here a representative from the Greater Pittsburgh Community Food Bank talk about their work and how CMU can help. Staff, faculty and students are encouraged to attend to find out more about the Food Drive and the many ways they can participate.
ISO Hosts Cyber Security Mini-Conference, Oct. 24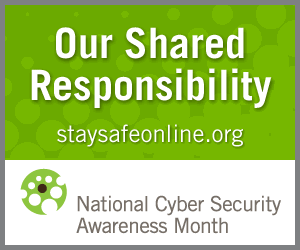 October is National Cyber Security Awareness Month, and this year's theme is "Our Shared Responsibility." The Information Security Office (ISO) is hosting a free mini-conference for faculty, staff and students from 9 a.m. - 1:30 p.m., Oct. 24, in Rangos 3. The morning session (9 - 11:30 a.m.) is geared toward faculty and staff and begins with an opening by Vice President for Operations Rodney McClendon. The morning session also includes sessions on emerging cyber threats, business continuity and disaster recovering planning, strengthening authentication and improving password management with password managers.
The afternoon session (12 - 1:30 p.m.) is geared toward students and includes discussions on careers in Cyber Security and securing Google Apps for Education.
More details and an agenda can be found online. Seating is limited, please register!
Staff and faculty can register through FocusU.
Dietrich Undergraduate Colloquium is Nov. 4
The fourth Dietrich Undergraduate Colloquium (DUC) will be held on Friday, Nov. 4, beginning at 3 p.m. The DUC is a unique opportunity for undergraduates in the Dietrich College to present their research and creative work in a formal, but low-stakes setting. The colloquium is open to any undergraduate majoring or minoring in an area of study in Dietrich. The research proposal can have any content, it can be ongoing or past, or creative work can be proposed. Learn more online. If you have questions or would like to volunteer to help organize the event, contact Bonnie Youngs at byoungs@cmu.edu.
Call for Nominations: College of Engineering Staff Recognition Awards
The College of Engineering Staff Awards Committee is seeking nominations for the Annual College of Engineering Staff Recognition Awards. The nomination deadline is Nov. 11. Details on the nomination process and list of eligible staff are available on the College of Engineering Staff Awards web page.
Staff Council Offers Discounts to Halloween Attractions
Staff Council is offering discounts for CMU staff to attend several Halloween attractions this fall. Discounts are available to:
Scarehouse, Pittsburgh's Ultimate Haunted House;
Idlewild Park's Hallowboo;
Kennywood's Phantom Fright Nights;
Cedar Point Haunt at Halloweekends; and
Hersheypark in the Dark.
Schedule Your Flu Shot Today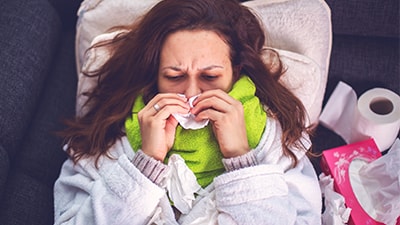 University Health Services (UHS) encourages all members of the campus community to reduce the spread of flu by getting a flu shot this year. UHS will be hosting several Flu Shot Clinics, both on and off campus.  See the full listing of clinic dates and times. 
Clinics are held at UHS from:
8:30 - 11:30 a.m., every Tuesday through Nov. 15;
8:30 - 11:30 a.m., every Wednesday through Nov. 16; and
1:30 - 4:30 p.m., every Thursday through Nov. 17 (except Oct. 20).
Students, staff and faculty can schedule appointments for clinics at UHS online through HealthConnect. Off-campus, walk-in clinics will be offered for community members at select locations (no appointment needed).
The cost of the flu shot will be covered for students on the CMU Student Health Plan and for staff and faculty. For students on other health plans and spouses and partners, the cost will be $25 (payable by student account or check).
ProSEED Grant Applications Now Available
ProSEED Seed Grant applications are now available for the Crosswalk and EQT programs. For more information on individual programs, please visit the ProSEED website.
ProSEED/Crosswalk Seed Grant Application due Oct. 31; and
ProSEED/EQT Seed Grant Application due Oct. 31.
Learn more about ProSEED. Email questions to proseed@andrew.cmu.edu.