October 12, 2016
News Briefs
SURG Proposal Deadline is Oct. 26
The deadline for spring 2017 Small Undergraduate Research Grant (SURG) proposals is 5 p.m., Wednesday, Oct. 26. It is strongly recommend that applicants attend the SURG Proposal Writing Sessions as the quality of the proposals is the primary factor in selection. Writing sessions are today, (Oct. 13) from 4:30 - 5:30 p.m. and from 4 - 5 p.m., Sunday, Oct. 16. Both sessions are in the Gates Hillman Center 4102.
Grants, open to ALL undergraduates in any discipline, are available of up to $500 for single entries and up to $1,000 for group entries to cover project expenses, including but not limited to supplies and materials, time on laboratory equipment, or travel to another city for archival research.
Students must contact Undergraduate Research Office Director Stephanie Wallach or assistant directors Joanna Dickert or Richelle Bernazzoli no later than Oct. 24 if they wish to have a draft of their proposal reviewed. Make an appointment online. 
CMU Students Collecting Pieces of Broken Relationships
Carnegie Mellon students are giving Pittsburghers the opportunity to release their "lost loves" in the "Museum of Broken Relationships — Pittsburgh." Through two classes, students are reaching out to the Pittsburgh community and asking for their stories of — and objects from — broken relationships of any kind: family, friendships, marriages or even with pets. English Professor Jane Bernstein was inspired to bring the exhibit to Pittsburgh after visiting the original museum in Zagreb, Croatia. The call for donations ends Saturday, Oct. 15, and students want to hear from people of all ages and backgrounds. Donations can be submitted online. Learn more about the Museum of Broken Relationships.
Alumni Association Seeks Student Service Nominees
The Alumni Association is seeking nominations for its Student Service Award. To nominate a deserving student for his/her service to the university, go online to view the criteria and access the nomination form. Letters of support are strongly encouraged. The nomination deadline is Nov. 30.
Find out more about the Alumni Awards.
Questions? Send email to alumniawards@andrew.cmu.ed.
Call for Nominations: College of Engineering Staff Recognition Awards
The College of Engineering Staff Awards Committee announces the call for nominations for the Annual College of Engineering Staff Recognition Awards. The nomination deadline is Nov. 11. Details on the nomination process and list of eligible staff are available on the College of Engineering Staff Awards web page.
Staff Council Offers Discounts to Halloween Attractions
Staff Council is offering discounts for CMU staff to attend several Halloween attractions this fall. Discounts are available to:
Scarehouse, Pittsburgh's Ultimate Haunted House;
Idlewild Park's Hallowboo;
Kennywood's Phantom Fright Nights;
Cedar Point Haunt at Halloweekends; and
Hersheypark in the Dark.
Support Those in Recovery!
The Collegiate Recovery Community, a nationally successful program instituted at CMU last fall, is continuing to provide weekly support meetings, social opportunities, and referrals to those CMU students and allies who are seeking or are in recovery from alcohol and substance abuse.

Meetings are held from noon - 1:30 p.m., Wednesdays in the Cohon University Center, and 6 - 7 p.m., Thursdays at University Health Services. 
Schedule Your Flu Shot Today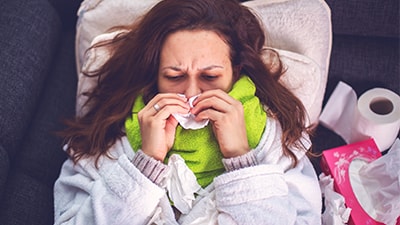 University Health Services encourages all members of the campus community to reduce the spread of flu by getting a flu shot this year. UHS will be hosting several Flu Shot Clinics, both on and off campus.  See the full listing of clinic dates and times. 
Clinics are held at UHS from:
8:30 - 11:30 a.m., every Tuesday through Nov. 15;
8:30 - 11:30 a.m., Oct. 19 and Nov. 16; and
1:30 - 4:30 p.m., every Thursday through Nov. 17 (except Oct. 20).
Students, staff and faculty can schedule appointments for clinics at UHS online through HealthConnect. Off-campus, walk-in clinics will be offered for community members at select locations (no appointment needed).
The cost of the flu shot will be covered for students on the CMU Student Health Plan and for staff and faculty. For students on other health plans and spouses and partners, the cost will be $25 (payable by student account or check).
ProSEED Grant Applications Now Available
ProSEED Seed Grant applications are now available for the Berkman Faculty Development Fund, and the Crosswalk and EQT programs. For more information on individual programs, please visit the ProSEED website.
Berkman Faculty Development Fund Application due Oct. 14;
ProSEED/Crosswalk Seed Grant Application due Oct. 31; and
ProSEED/EQT Seed Grant Application due Oct. 31.
Learn more about ProSEED. Email questions to proseed@andrew.cmu.edu.