February 04, 2016
News Briefs
Foundation Names Five Digital Fellows in the Humanities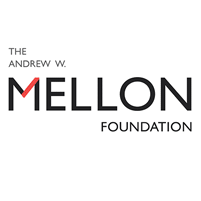 The Andrew W. Mellon Foundation has named five fellows as part of its five-year, $2 million grant to CMU to transform graduate education in the humanities by using digital technology to enhance research and improve learning outcomes.
The fellowships support Ph.D. students in the Dietrich College who wish to pursue a thesis that centrally involves technology-enhanced learning or digital humanities. The fellowship will enable the students to dig deeper into their dissertation research while polishing their technical skills.
The fellows will work closely with each other and with Digital Humanities Specialist Scott Weingart to integrate technology — from interactive maps to digital dictionaries and rhetorical analysis software — in their projects.
The fellows are:
María Pía Gómez Laich, Second Language Acquisition, Modern Languages Department;
Susan Grunewald, History, History Department;
Jessica Harrell, Rhetoric, English Department;
Susan Tanner, Rhetoric, English Department; and
Pierce Williams, Literary and Cultural Studies, English Department.
Find out more about the fellows. 
YesPlus Workshop Teaches Technique To Increase Wellbeing
CMU YesPlus is a cutting-edge stress management and self-development workshop that teaches participants to thrive in life and lead with clarity of mind, resilience, purpose and belongingness. Taught over five consecutive days, YesPlus introduces the SKY technique, a scientifically validated breathing practice that significantly increases one's wellbeing and calmness and reduces anxiety and depression.
Emphasis is placed on creating a supportive environment that allows participants to build a foundation in personal wellbeing. Topics include:
Sources of stress and the role of breathing techniques;
Meditative practices in managing stress and negative emotions;
Increasing personal happiness;
Developing greater equanimity;
Learning to deal with criticism and mistakes;
Taking personal and community responsibility; and
Increasing social connection, enthusiasm and inspiration.
The five-day workshop, free for students, faculty and staff through support from a ProSEED Crosswalk grant and CMU crowdfunding, will be held on campus Feb. 10-14. Please share this information with your colleagues and students.
Limited seats are available. The application deadline is Feb. 7. Apply here.
Celebrate Valentine's Day with the PSO
The Pittsburgh Symphony Orchestra (PSO) is offering discounts to CMU students, faculty and staff for their upcoming shows at Heinz Hall. Students can purchase tickets for $15, and faculty and staff tickets are available for $20.
Celebrate Valentine's Day weekend with someone special! At 8 p.m., Friday, Feb. 12, and at 2:30 p.m., Sunday, Feb. 14, the Pittsburgh Symphony brings a program full of romantic melodies and beautiful love themes. Slovakian conductor Juraj Valčuha returns with a performance of Tchaikovsky's Shakespeare-inspired musical tale of star crossed lovers with the Romeo and Juliet Overture, Dvořák's most beloved cello concerto performed by Joshua Roman in his Pittsburgh Symphony debut, Wagner's stunning "Prelude und Liebestod" from his opera Tristan und Isolde, and excerpts from Bizet's impassioned and fiery Carmen suites.
At 8 p.m., Saturday, Feb. 13, the PSO pays tribute to the wonderful talents of one of the greatest contributors to music over the last century, Marvin Hamlisch. As composer, Hamlisch won virtually every major award: three Oscars, four Grammys, four Emmys, a Tony and three Golden Globes. This memorable concert will feature music from his vast array of timeless music from Broadway and motion pictures. CMU Drama School singers join guest vocalists Doug LaBrecque, Anne Runolfsson and Jessica Lea Patty for this one-night-only special performance.
Recognize Your Outstanding Student Employees
Nominations for the 17th annual Student Employee of the Year (SEOTY) Award are due Friday, Feb. 19. This program recognizes the outstanding contributions of students who work while attending college.
The SEOTY nomination application and process are available on the SEOTY website. Questions? Contact Pati Kravetz  at pk13@andrew.cmu.edu.
Registration Open for Architecture Outreach Programs
Registration for the School of Architecture's winter/spring Saturday Sequence and EQUIP Backpacks outreach programs for K-12 students is now open.
Saturday Sequence provides students with a mini-studio experience in which participants tackle authentic, age-appropriate design projects to explore the field of architecture. Teachers are top undergraduate and graduate students in architecture and engineering. Past themes have included computational design, urban design and sustainable design.
The EQUIP Backpacks program is an in-school experience that brings architecture professionals into third-, fourth- and fifth-grade classrooms, where they work with students on active, architecture-themed STEAM (science, technology, engineering, arts and math) challenges.
For more program and registration information, visit http://soa.cmu.edu/architecture-explorations.
Questions? Contact Outreach Coordinator Samantha Carter at 412-268-5551 or scarter@andrew.cmu.edu.
CMU Hosts iD Tech Summer Camps for Kids
This summer, encourage the awesome in your child! At iD Tech summer programs, students between the ages of 6 and 18 can learn to code, design video games, mod Minecraft, model 3-D characters, engineer robots, create websites, discover photography, print 3-D models and much more.
Campers are taught in small groups of eight for personalized instruction. iD Tech offers a variety of summer programs for kids and teens, including an online learning platform for ages 10-18 (Tech Rocket), early-education STEM programs for ages 6-9 (iD Tech Mini), all-girls camps for ages 10-15 (Alexa Cafe), and two-week, overnight programs (iD Game Design & Development and Programming Academies) for teens wanting the most immersive, in-depth instruction.


Save $75 with code CMUTC2016 when you register and pay in full by June 1. (The savings for iD Tech Mini is $50.) Visit www.iDTech.com for more information or call 1-888-709-8324.
Responsible Research Conduct Sessions Offered
CMU's Office of Research Integrity and Compliance (ORIC) is once again sponsoring Responsible Conduct of Research (RCR) Brown Bag Sessions during the spring 2016 semester for faculty, students and staff. All sessions are from 12 – 1 p.m. in the Cohon Center's Connan room, as follows:
Wednesday, Feb. 24: Overview and Open Q&A with the IRB;
Wednesday, March 23: Human Behavior Monitoring;
Wednesday, March 30: Export Control Update: Changes to OFAC Regulations and Sanctions;
Wednesday, April 20: Intellectual Property at CMU; and
Wednesday, April 27: Data Management Planning.
More information is available on the RCR website. Space is limited, so please register early.
Last Call: Grad Student Nominations Due
The Graduate Student Service and Teaching Award committees are now seeking nominations of graduate students who have excelled in teaching or service so their efforts can be recognized by the university community. Nominations are due Feb. 5.
The awards will be presented Thursday, April 7, during the Innovation with Impact: Celebration of Graduate Students event. The event is part of Graduate Student Appreciation Week, April 4-8. Award recipients will receive an engraved tray and monetary award and have their names added to the respective plaques in the Cohon University Center. The awardees also will be recognized at the Celebration of Education later that month.
Find out more about the Graduate Student Service Award.
Find out more about the Graduate Student Teaching Award.
ProSEED/BrainHub and Simon Initiative Proposals Due Feb.12
Proposals for the next round of ProSEED/BrainHub and ProSEED/Simon Initiative seed grants are due Feb. 12.
ProSEED/BrainHub funds (typically $50-$100k) are available to support new activities in brain science and behavior research, with particular emphasis on multidisciplinary work.
ProSEED/Simon Initiative seed grants (up to $15k and 40 hours of technical support) are available to enable CMU faculty to pursue learning research or educational practice projects aimed at improving student learning outcomes at CMU and beyond.
Find out more about ProSEED grants.  Questions may be directed to proseed@andrew.cmu.
Dietrich College Seeks Proposals Supporting TEL, Digital Humanities
The Dietrich College invites proposals for seed grants supporting Technology-Enhanced Learning and Digital Humanities. The program, funded by the A.W. Mellon Foundation, focuses on work in the humanities, and requires a Dietrich faculty member as principal investigator, but encourages collaboration across the university. An emphasis on learning science, measurable outcomes and collaboration makes this an interesting call for many faculty members.
The application process and timeline have been structured to integrate with the next round of ProSeed submissions. The deadline for proposals is Feb. 12.
Classes Offered in Defensive Driving
Defensive Driving training classes are being offered this semester by Environmental Health & Safety (EH&S). Classes will run from 8:30 to 10:30 a.m. in the EH&S conference room.
Use your Andrew ID and password to register online.
The class dates are February 9, March 8, April 12 and May 10.
Questions? Contact Workplace Safety Manager Rebecca Cicco at rcicco@andrew.cmu.edu.
AED/CPR Training Offered
The Environmental Health & Safety Department is offering two AED/CPR training classes for members of the university community. Classes are:
10 a.m. – 12 p.m., Monday, Feb. 22 in Rangos 1, Cohon Center; and
10 a.m. – 12 p.m., Thursday, March 10 in Rangos 1, Cohon Center.
Class space is limited, so register early.  Questions? Contact Rebecca Cicco at rcicco@andrew.cmu.edu. 
Seeking Presenters for Daughters & Sons To Work Day
Staff Council's Take Our Daughters and Sons to Work Committee is looking for activity leaders/presenters and general volunteers to contribute their time and enthusiasm to the 2016 Take Our Daughters and Sons to Work Day event, which will be held on Thursday, April 28.
On this day, children of faculty and staff between the ages of 8 and 15 are invited to campus to learn about the many career and learning opportunities that exist at CMU. This year's theme is "Sparking Aha! Moments."
The committee is seeking individuals who would like to create and lead an activity or presentation for one or two sessions in the afternoon. Each session will run roughly 45 minutes. If you volunteer for both sessions, your total commitment will be from approximately 12:40 p.m. – 3:20 p.m., considering set-up and tear down.
Depending on the nature of your activity/presentation, you will have either a smaller group of children (15 maximum) or a larger group (30 maximum). While most presentations are held in the Cohon University Center, we encourage and welcome you to use a classroom, lab or room in your area.
If you are interested in leading an activity or presentation, contact Tom Wilk.