April 05, 2016
Spike Lee Screens Film at CMU
By Shilo Rea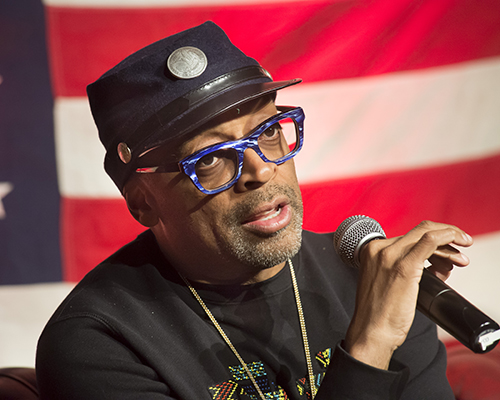 Spike Lee
Award-winning filmmaker Spike Lee attended the screening of his latest film "Chi-Raq" and also interacted with audience members at a Q&A session prior to the screening last month.
Part of the 2016 CMU International Film Festival "Faces of Conflict" lineup, "Chi-Raq" is a modern-day adaptation of the ancient Greek play "Lysistrata," set against the backdrop of gang violence in Chicago.
The title combines the city's name with Iraq, equating Chicago to a war zone.
Lee, who has been nominated for two Academy Awards and won an Emmy, is known for using film to express his political beliefs and to examine race relations, the role of media in contemporary life and urban crime.
"Many people associate 'conflict' with war, but fortunately for most Americans, war remains an abstraction. Spike Lee has never been one to shy away from conflict here, on American soil," said Jolanta Lion, director of the film festival and assistant director of the Humanities Center in the Dietrich College of Humanities and Social Sciences.