October 07, 2015
News Briefs
ThreePeat: MSCF Program Earns Top Ranking, Again
For the third time, the Master of Science in Computational Finance (MSCF) program at Carnegie Mellon was awarded the top position in the 2015 QuantNet rankings of financial engineering programs.
Recognized as the most comprehensive ranking of master's degree programs in financial engineering and mathematical finance in North America, QuantNet's methodology includes a survey of hiring managers, corporate recruiters and professionals from financial institutions.
"Earning the top ranking for the past three polls is a testament to the strength of the MSCF network," said Rick Bryant, executive director of the MSCF program. "Our faculty, administrators and alumni never stop working for our students and this program."
This year, 30 master's degree programs in North America were surveyed on admissions, placements and career services information. The rankings were based on a weighted average of employer surveys, placement success and student selectivity.
New Effort To Help Students Recover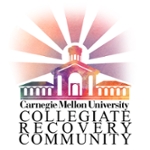 University Health Services, with support from Counseling and Psychological Services and the Office of Student Life, has launched a new initiative called the Collegiate Recovery Community (CRC) to connect, support and engage students in or seeking recovery from alcohol and other drugs.
The CRC is working to:
Help students attain their educational, career and personal goals;
Reduce risky alcohol and other drug use among students;
Decrease student attrition due to substance use; and
Contribute to a campus culture that supports health and wellness.
You can contact the program directly at recovery@andrew.cmu.edu or 412-268-7888. Find out more.
ProSEED/Crosswalk Grant Proposals Due Nov. 4
Students, faculty and staff are invited to submit proposals for the next round of ProSEED/Crosswalk seed funds; proposals are due Nov. 4. This program aims to foster and promote new ideas that cross boundaries within and outside of CMU. Funds ranging from $500 to $2,500 may be requested to support the development of new initiatives in areas such as quality of campus life, service learning, student competitions, new course development, entrepreneurial activities and pilot projects.

Learn more about ProSEED. Email questions to proseed@andrew.cmu.edu.
Street Parking Prices Have Increased
This fall the campus community will observe a change in street parking prices prompted by the ongoing Carnegie Mellon parking study. The new prices, which have been raised by 25 cents, are impacting the following areas:
Frew Street, excluding the 5000 block: $2.25 per hour;
Frew Street, 5000 block: $1.50 per hour;
Margaret Morrison Street: $1.50 per hour;
Schenley Drive: $1.75 per hour; and
Tech Street: $2.50 per hour.
Please note that due to the varying prices it is important to use the parking pay station closest to and on the same street as where you park.
The parking study is directed by Tepper School of Business professors Stephen Spear, professor of economics, and Mark Fichman, associate professor of organizational behavior and theory. The research involves periodic adjustments of hourly parking rates based on usage and demand.
PTC Shuttle To No Longer Provide Service to Greenfield
Effective at 7:45 a.m., Thursday, Oct. 15, CMU's PTC Shuttle will no longer provide direct service to Greenfield due to the closing of the Greenfield Bridge.
The PTC Shuttle will revert to its old route. After the last campus stop at Scaife Hall, the shuttle will proceed directly to the PTC via Schenley Park and Bates Street.
The off-campus stop at Overlook Drive and Greenfield Road also will be eliminated.
CMU's Greenfield residents are encouraged to use Port Authority (58 Greenfield) for transportation to and from the PTC. They can then board the shuttle at the PTC for direct transportation to campus.
Register for Relay for Life, Oct. 17
The student organization Colleges Against Cancer is hosting the annual Relay for Life event from 6 p.m. to midnight, Saturday, Oct. 17 on the Cut. CMU faculty, staff and their families are welcome to attend. To sign up, visit www.relayforlife.org/pacmu and join the "CMU Faculty and Staff" team. You also can make a donation to the event to help support the American Cancer Society in the fight against cancer.
Discounted Tickets Offered for Phantom Fright Nights, Hallowboo and Haunt at Halloweekends
Staff Council is offering discounted tickets to several halloween events at several theme parks.
You can purchase tickets to Kennywood Park's Phantom Fright Nights, Idlewild Park's Hallowboo and Cedar Point's Haunt at Halloweekends. To view the ticket offers, go to the Staff Council website and click on Benefits & Discounts in the left-hand navigation column. Scroll down and click on Fall Discounts at the bottom of the page.
If you have any questions, please contact Sharon Cavlovich at sharonw@cmu.edu.
ORIC Offers Research Conduct Brown Bag Sessions
CMU's Office of Research Integrity and Compliance (ORIC) is sponsoring Responsible Conduct of Research (RCR) Brown Bag Sessions during the fall semester for faculty, students and staff members. All sessions for the fall semester are from 12 – 1 p.m. in the Cohon University Center. Here's the schedule:
Wednesday, Oct. 14: Data Management.
Wednesday, Oct. 21: Intellectual Property at CMU;
Wednesday, Oct. 28: Protecting America's Proprietary Information and Sensitive Technologies in an Age of Globalization (presented by a special agent of the FBI); and
Wednesday, Nov. 11: Using the IRB and Ethical Issues with Research Involving Human Subjects.