October 15, 2015
News Briefs
Relay for Life Is This Saturday, Oct. 17
The student organization Colleges Against Cancer is hosting the annual Relay for Life event from 6 p.m. to midnight this Saturday, Oct. 17 on the Cut. CMU faculty, staff and their families are welcome to attend. To sign up, visit www.relayforlife.org/pacmu and join the "CMU Faculty and Staff" team. You also can make a donation to the event to help support the American Cancer Society in the fight against cancer.
Take the Make My Trip Count Survey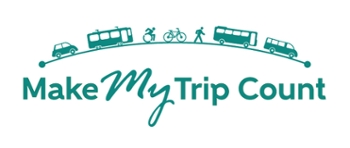 The Green Building Alliance has asked the CMU community to take the Make My Trip Count Survey to determine how we travel to and from the university and how that commute could be improved. The results will be used to inform transportation improvements across the Pittsburgh region. Take the survey. 
Seeking Volunteers for Stop Hunger Now Campus Tour
CMU has been selected as the inaugural host of the nationwide Kraft Heinz Stop Hunger Now Campus Tour. Partners Allied in Civic Engagement (PACE), a collaborative student-staff initiative aimed at increasing civic engagement at CMU, is recruiting 400 volunteers to package 100,000 meals for undernourished people in developing countries from 11 a.m. to 1 p.m. on Saturday, Nov. 7 in the Cohon University Center's Wiegand Gym.
Students, faculty, staff, alumni, family members (including children ages 4 and up) and friends are encouraged to register as volunteers by Nov. 1.
Comprised of rice, soy and vegetables, the meals include a life-saving micronutrient packet — a powder that delivers essential vitamins, minerals and iron when stirred or mixed into children's foods. These nutritious, easy-to-use powders are manufactured by Kraft Heinz and have proven to be effective in preventing and treating iron-deficiency anemia and other vitamin and mineral deficiencies. The micronutrient packets were developed by and donated through the Kraft Heinz Micronutrient Campaign. To preview a Stop Hunger Now meal-packaging event, visit the international nonprofit organization's YouTube channel.
Power Shutdowns Scheduled for Cohon University Center
There will be two six-hour power shutdowns in the Cohon University Center on Saturday, Oct. 24 and Sunday, Oct. 25. The shutdowns will take place from 1 to 7 a.m. on both days to install a 1200 amp breaker for the new addition. All power will be restored by 8 a.m. on both days.
Dowd-ICES Fellowship Seminar Set for Oct. 30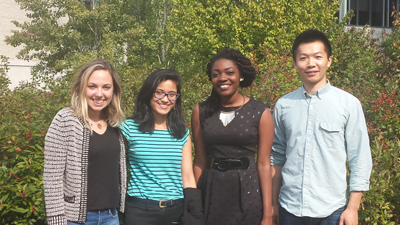 The Institute for Complex Engineered Systems (ICES) will host its annual Dowd-ICES Fellowship Seminar from 1:30 – 3:15 p.m. on Friday, Oct. 30 in the Roberts Hall Singleton Room. The speakers will include the 2015-2016 Dowd-ICES Fellows as well as last year's fellows.
This year's fellows are:
Lili Ehrlich, a Ph.D. student in mechanical engineering who is working with professors Yoed Rabin and Jonathan Malen on "Predicting Cooling and Rewarming Rates for the Successful Cryopreservation of a Human Kidney";
Pratiti Mandal, a mechanical engineering Ph.D. candidate who is working with Professor Shawn Litster on "Investigation and Mitigation of Degradation in Polymer Electrolyte Fuel Cells";
Diane Nelson, a Ph.D. student in biomedical engineering who is working with Professor Keith Cook on "Pulmonary Drug Delivery via Perfluorocarbon Emulsion"; and
Xiao Zhou, a Ph.D. candidate in biomedical engineering who is working with Professor Steven Chase on "Neural Mechanisms of Skill Learning Observed through a Brain-Computer Interface."
The 2014-2015 Dowd-ICES Fellows, who also will speak, are biomedical engineering Ph.D. students Kuan Chieh Chen and Shinjini Kundu, and Christopher Knapp, a Ph.D. candidate in civil and environmental engineering.
The seminar is open to the CMU community and will be followed by a reception in the Seagate Atrium. The Philip and Marsha Dowd Engineering Seed Fund was established in 2001 through a generous gift to the College of Engineering from Philip and Marsha Dowd.
Pictured above are the 2015-16 Dowd Fellows (l-r): Lili Ehrlich, Pratiti Mandal, Diane Nelson and Xiao Zhou.
New Effort To Help Students Recover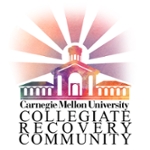 University Health Services, with support from Counseling and Psychological Services and the Office of Student Life, has launched a new initiative called the Collegiate Recovery Community (CRC) to connect, support and engage students in or seeking recovery from alcohol and other drugs.
The CRC is working to:
Help students attain their educational, career and personal goals;
Reduce risky alcohol and other drug use among students;
Decrease student attrition due to substance use; and
Contribute to a campus culture that supports health and wellness.
You can contact the program directly at recovery@andrew.cmu.edu or 412-268-7888. Find out more.
ProSEED/Crosswalk Grant Proposals Due Nov. 4
Students, faculty and staff are invited to submit proposals for the next round of ProSEED/Crosswalk seed funds; proposals are due Nov. 4. This program aims to foster and promote new ideas that cross boundaries within and outside of CMU. Funds ranging from $500 to $2,500 may be requested to support the development of new initiatives in areas such as quality of campus life, service learning, student competitions, new course development, entrepreneurial activities and pilot projects.
Learn more about ProSEED. Email questions to proseed@andrew.cmu.edu.
PTC Shuttle No Longer Provides Service to Greenfield
Effective today, Thursday, Oct. 15, CMU's PTC Shuttle will no longer provide direct service to Greenfield due to the closing of the Greenfield Bridge.
The PTC Shuttle will revert to its old route. After the last campus stop at Scaife Hall, the shuttle will proceed directly to the PTC via Schenley Park and Bates Street.
The off-campus stop at Overlook Drive and Greenfield Road also will be eliminated.
CMU's Greenfield residents are encouraged to use Port Authority (58 Greenfield) for transportation to and from the PTC. They can then board the shuttle at the PTC for direct transportation to campus.
Discounted Tickets Offered for Phantom Fright Nights, Hallowboo and Haunt at Halloweekends
Staff Council is offering discounted tickets to several halloween events at several theme parks.
You can purchase tickets to Kennywood Park's Phantom Fright Nights, Idlewild Park's Hallowboo and Cedar Point's Haunt at Halloweekends. To view the ticket offers, go to the Staff Council website and click on Benefits & Discounts in the left-hand navigation column. Scroll down and click on Fall Discounts at the bottom of the page.
If you have any questions, please contact Sharon Cavlovich at sharonw@cmu.edu.
ORIC Offers Research Conduct Brown Bag Sessions
CMU's Office of Research Integrity and Compliance (ORIC) is sponsoring Responsible Conduct of Research (RCR) Brown Bag Sessions during the fall semester for faculty, students and staff members. All sessions for the fall semester are from 12 – 1 p.m. in the Cohon University Center. Here's the schedule:
Wednesday, Oct. 21: Intellectual Property at CMU;
Wednesday, Oct. 28: Protecting America's Proprietary Information and Sensitive Technologies in an Age of Globalization (presented by a special agent of the FBI); and
Wednesday, Nov. 11: Using the IRB and Ethical Issues with Research Involving Human Subjects.