June 11, 2015
News Briefs
New Street Parking Rates in Effect
The ongoing Carnegie Mellon parking study has prompted a shift in street parking prices on campus. The new prices are:
Frew Street, excluding the 5000 block: $1.25 per hour;
Frew Street, 5000 block: $1 per hour;
Margaret Morrison Street, $0.75 per hour;
Schenley Drive, $1 per hour; and
Tech Street: $1.50 per hour.
Due to the varying prices, commuters should use the parking pay station closest to and on the same street as where they park.

Tepper School of Business professors Stephen Spear and Mark Fichman are directing the parking study. The research involves periodic adjustments of hourly parking rates based on usage and demand.
Shedding New Light on Natural Gas-Based Fuels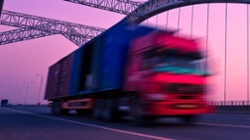 Researchers in the College of Engineering have concluded that switching from petroleum-based fuels to natural gas-based fuels offers very little to no potential for the reduction of greenhouse gas (GHG) emissions in heavy-duty vehicles like buses and tractor trailers.
The results, which were recently published in Environmental Science & Technology, could act as a key influencer in environmental policy debates on using natural gas for transportation.
"While using natural gas-based fuels (electricity and hydrogen) in electric vehicles could reduce GHG emissions, other current technologies that use natural gas-derived fuels do not offer any significant opportunities for large emission reduction in heavy-duty vehicles," said Fan Tong, a Ph.D student in engineering and public policy.
CMU To Host ACS Symposium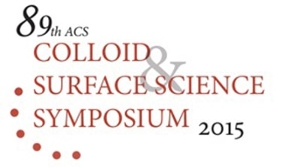 Close to 600 researchers from 22 countries will convene at Carnegie Mellon next week to participate in the 89th annual meeting of the American Chemical Society Division of Colloid and Surface Chemistry. The meeting, June 15 - 17, will highlight the latest scientific advances in colloid and surface science, with topics ranging from using nanotechnology to clean up oil spills to developing advanced drug delivery methods.
This marks the third year the meeting will be held at Carnegie Mellon. It was last held at CMU in 2001.
"The interdisciplinary nature of Carnegie Mellon is a natural fit for this conference, which brings a number of different fields together," said Physics Professor Stephen Garoff, co-chair of the meeting and head of CMU's Department of Physics. "There are no borders, no limits to how we do our work."
CMU scientists who will be presenting their work include Bob Tilton and Todd Przybycien, Kathryn Whitehead, Jim Schneider and Newell Washburn.
Find out more about the symposium. 
Athletics Hosts Summer Sports Camps
The Athletics Department is offering several summer sports camps for children of all ages. Camps include boys and girls soccer, boys basketball and girls volleyball.

The department also is hosting a FITT camp in which campers will participate in activities such as basketball, tennis, racquetball, badminton, soccer, ping-pong and frisbee.

Learn more about the camps. 
Spots Still Available for Gelfand Center's K-8 Classes in July
There are still some spots available for the Gelfand Center's Outreach Summer Classes for K-8 students in July. Classes are developed by CMU faculty and staff to be fun, engaging, rigorous and hands-on. Available classes include Green Engineering (grades 5-8), Beginning Alice Programming (grades 3-4), Science and Engineering Summer Sampler (grades 3-5), Science of Everyday Stuff (grades K-2), and Robotics Programming and Design (grades 6-8). Register online.
Tennis Anyone?
CMU Tennis Coach Mike Belmonte is offering tennis lessons this summer at the CMU courts. One-hour lessons can be scheduled from 7 a.m. to 9 p.m, weekdays and weekends, based on Belmonte's availability. To register complete the registration form and contact Belmonte at mgbelmon@andrew.cmu.edu. The cost is $60 per hour.
Purchase Discounted Tickets to the Opera Theater
The Opera Theater of Pittsburgh is selling tickets to its annual SummerFest at 
the Twentieth Century Club in Oakland. This year's SummerFest, which includes over 30 operas and recitals as well as the musical "Damn Yankees," runs from July 10 through August 2.
Find out more about SummerFest.  Please use Code CMU15213 to receive 10 percent off the ticket price. Students can attend recitals for free with valid ID at the door.
PSO Offers Discounts for CMU
The Pittsburgh Symphony Orchestra is offering discounts to upcoming shows at Heinz Hall. Students can purchase tickets for $15, and faculty and staff tickets are available for $25.

A finale with a blaze of glory, Music Director Manfred Honeck wraps up the BNY Mellon Grand Classics season on Friday, June 12 at 7:30 p.m., Saturday, June 13 at 7:30 p.m., and Sunday, June 14 at 2:30 p.m. with Mahler's "Titan." Pianist Yefim Bronfman helps close out the season with a performance of Liszt's Piano Concerto No. 2, part of a program that also includes Fletcher's Concerto for Oboe and Orchestra, featuring principal oboist Cynthia Koledo DeAlmeida.
Idlewild & Soak Zone Offers Discounts for CMU Employees
Order tickets online at $31.99 per ticket and save $10 off the regular ticket price of $41.99. All online orders will be assessed a $1.25 processing fee per ticket. Tickets must be ordered at least seven days prior to your date of visit.
To purchase tickets go to idlewild.com. In the top right-hand corner of the home page, enter PROMO CODE: GSAF1546 and "ENTER." Follow the instructions to check out and finish the transaction with your credit card information.
Print your ticket voucher immediately and take it with you to the park.
Tickets are valid any operating day during the 2015 summer season, beginning seven days after your purchase date. A surcharge of $11 per ticket must be paid if the ticket is used prior to the valid start date printed on the ticket voucher.
The CMU discount cannot be combined with any other discount offer.
Discount Tickets Offered to Hershey Park
Staff Council is pleased to offer discount tickets to Hershey Park this summer. Visit http://tinyurl.com/cmu2015 to purchase tickets via Hershey's website. CMU's participant code is 95336.
If you purchase tickets before July 5, you will receive extra savings and tickets can be used ALL summer long.
Purchases made before July 5
Regular 1-day pass (ages 9-54) - $40.95*
*Admission tickets purchased online before 7/5/15 are VALID for the entire 2015 summer season.
Regular 1-day pass (ages 9-54) - $47.95*
Jr/Sr 1-day pass (ages 3-8; 55-69) - $35.95
Senior+ 1 day pass (ages 70+) - $23.25
Regular 2 day (ages 9-54) - $80.20
Jr/Sr 2-day (ages 3-8; 55-69) - $58.70
*Rate for purchases beginning 7/6/15
The gate rate for regular passes is $62.80 and the Jr/Sr rate is $39.80. Each ticket is subject to a $.75 processing fee.
If you have any questions, please contact Sharon Cavlovich at sharonw@cmu.edu or Nicole Stenger at nstenger@cs.cmu.edu.
For more summer discounts, including offers to Cedar Point and Sandcastle, visit the Staff Council Discounts Web page.