April 09, 2015
News Briefs
Dietrich College To Create Institute for Politics and Strategy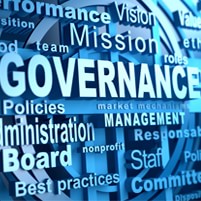 The Dietrich College will open a new Institute for Politics and Strategy (IPS) this summer under the direction of Kiron Skinner, associate professor of social and decision sciences.  

The IPS will be a center for research, undergraduate and graduate education, and university-wide initiatives in political science, international relations, national security policy and grand strategy.

A new Bachelor of Science in International Relations and Politics, and new minors in international relations and politics and politics and public policy will provide students with courses in domestic politics, international alliances and coalitions, international institutions, transnational actors and political strategy.

Learn more
Get Recognized! Participate in ORCID @ CMU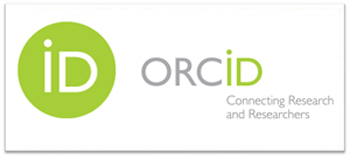 Are you a researcher at Carnegie Mellon? If so, have you used the University Libraries' Web application at https://orcid.library.cmu.edu to get an ORCID ID or to link your pre-existing ORCID ID to your Andrew ID? As of April 4, 868 of your CMU colleagues have.
868 is almost enough people to fill McConomy Auditorium twice! It's more than the number of parking spaces in Morewood parking lot. And it's part of the numeric code of four CMU courses: Exploring & Visualizing Data (95-868), Entertainment Ethics (93-868), Biomechanics & Motor Control (16-868) and Sound Design (54-868).
Get recognized for your work throughout your career. Be ready when your publisher or funder asks for your ORCID ID. Participate in ORCID @ CMU. Go to https://orcid.library.cmu.edu and follow the brief onscreen instructions. For more information, see the FAQs at http://www.library.cmu.edu/datapub/id/orcidinitiative.
Field Day for Kids is Sunday
The CMU Student Athlete Advisory Council is hosting the 6th annual Field Day from noon – 3 p.m., Sunday, April 12. The event provides children between the ages of 6 and 12 with the opportunity to play sports with CMU varsity athletes.
Field Day provides a unique chance for CMU student athletes to mentor young children through the sports in which they specialize and participate in during the school year. Student athletes from each varsity sport will be volunteering their time to show area youth how much fun sports can be.
Participants will have the opportunity to race on the track, go through soccer drills and play small-sided games, run training drills for football, play volleyball, and work on shooting, dribbling and passing for basketball, all in a fun and relaxed environment.
For more information and a registration form, visit http://athletics.cmu.edu/athletics/saac/fieldday/index.
Last Call: Vote for Your Staff Council Reps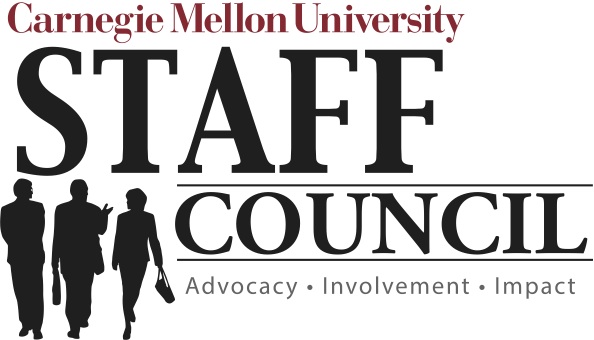 Staff Council at-large elections for the 2015-2017 term are underway. You may view the candidates' biographies and photos on the Nominations & Elections page.
You can vote for three candidates to serve on council. This link is uniquely tied to your email address, so please do not forward the link.
The voting period ends at noon, tomorrow, Friday, April 10. If you have any questions or concerns, contact the Elections Committee at staff-council@andrew.cmu.edu.
Register Your Child for Take Our Daughters & Sons to Work Day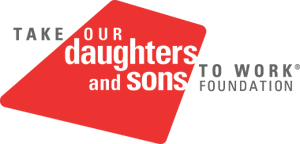 Registration for Take Our Daughters & Sons to Work day is now open through April 17 at https://www.cmu.edu/take-our-kids-to-work/registration/index.html.
Sponsored by Staff Council, this year's Take Our Daughters & Sons to Work Day is Thursday, April 23. The national program theme is '#MPOWR.' Faculty and staff are encouraged to bring their children between the ages of 8 and 15 to campus to give them a glimpse of the wide range of career and learning opportunities that exist at CMU. Following the lunch program, activity sessions will be held at 1:15 and 2:15 p.m. Students will register for a track that includes two activities.
For more information or questions, please contact Pattye Stragar (pls@andrew.cmu.edu) or Tom Wilk (twilk@andrew.cmu.edu).
If you would like to be a general volunteer to help the day of the event, please contact Gloria Gruber (ggruber@andrew.cmu.edu).
Weight Watchers at CMU Hosts an Open House
Weight Watchers is hosting an Open House at 11:30 a.m., Wednesday, April 15 in Cyert Hall B6-A, where you can learn about Weight Watchers and enjoy food samples and giveaways. Weight Watchers hosts meetings at CMU every Wednesday at 11:30 a.m. in Cyert Hall B6-A. 
If you can't make the CMU meetings, or prefer your community meeting, you can purchase your Weight Watchers membership through a special website just for Carnegie Mellon staff, faculty & students AND their family members for only $39.95 a month (regular price would be $42.95).  
To purchase a membership go to https://wellness.weightwatchers.com and use the CMU ID 21025 and the pass code WW 21025.
Membership includes all Weight Watchers material, weekly meetings and e-Tools (WW online tools). For any questions, please contact Rita Motor at 421-268-8071 or rita@cmu.edu.
Volunteers Needed for Health Study
The University of Pittsburgh Asthma Institute is looking for healthy men and women between 18 and 65 years of age. Volunteers must be non-smokers or have less than five years of smoking. Participation includes: breathing tests, allergy tests, blood tests and a bronchoscopy.
Testing will be performed at UPMC's Montefiore Hospital in Oakland. Research study visits will take place over a 4-6 week period. You will receive financial compensation up to $450. Parking is provided at no cost and bus fare is reimbursed. To learn more, email asthmainstitute@upmc.edu or call 1-866-804-5278.
Household Chemical Collection Event is May 2
A household chemical collection event will be held from 9 a.m. – 1 p.m., Saturday, May 2 at the North Park Swimming Pool parking lot.
Acceptable items include aerosol cans, automotive fluids, batteries, chemistry sets, compact fluorescent bulbs, gasoline and kerosene, household cleaners, mercury, paint products, pesticides and herbicides, photo chemicals and pool chemicals.
There is a fee of $3 per gallon, cash only. For more information, go to www.prc.org or call 412-488-7452.
Discount Tickets Offered to Hershey Park
Staff Council is pleased to offer discount tickets to Hershey Park this summer. Visit http://tinyurl.com/cmu2015 to purchase tickets via Hershey's website. CMU's participant code is 95336.
If you purchase tickets before July 5, you will receive extra savings and tickets can be used ALL summer long.
Purchases made before July 5
Regular 1-day pass (ages 9-54) - $40.95*
*Admission tickets purchased online before 7/5/15 are VALID for the entire 2015 summer season.
Regular 1-day pass (ages 9-54) - $47.95*
Jr/Sr 1-day pass (ages 3-8; 55-69) - $35.95
Senior+ 1 day pass (ages 70+) - $23.25
Regular 2 day (ages 9-54) - $80.20
Jr/Sr 2-day (ages 3-8; 55-69) - $58.70

*Rate for purchases beginning 7/6/15
The gate rate for regular passes is $62.80 and the Jr/Sr rate is $39.80. Each ticket is subject to a $.75 processing fee.
If you have any questions, please contact Sharon Cavlovich at sharonw@cmu.edu or Nicole Stenger at nstenger@cs.cmu.edu.
Golf Outing To Benefit Canine Angels Service Dogs
The Carnegie Mellon Student Veterans & Family Association, in coordination with the family of the late Lieutenant Colonel Christopher "Otis" Raible (E'95), who died in 2012 while serving in Afghanistan, is hosting a golf event to benefit the Canine Angels Service Dogs. Canine Angels, headquartered in Myrtle Beach, S.C., trains shelter animals as service and companion animals for individuals suffering from post-traumatic and/or post-combat stress. Canine Angels operates solely on donations.
The golf event is Monday, April 20 at South Hills Country Club. The registration deadline has been extended to April 16. The cost of full registration (now $200) includes a buffet luncheon, golf cart, greens fees, eligibility for all contests, and one ticket for the post-outing gift presentation event and dinner. Golf-only ($125), dinner-only ($75) and student rates ($40-115) also are available.
For more information and to register, go to http://www.cmu.edu/veterans/raible-golf/index.html.
Conduct of Research Seminar Series Underway
CMU's Office of Research Integrity and Compliance's (ORIC) Responsible Conduct of Research (RCR) Seminar Series continues for faculty, students and staff. All sessions for the spring 2015 semester are from 12 – 1 p.m. in the CUC, except where noted**.  Upcoming session dates and topics are scheduled as follows:
Wednesday, April 22: Human Subject Research Best Practices.
Friday, May 1: Export Control Topics and Fundamental Research, 1 – 3 p.m., presented by Kevin King of Cooley, LLP
More information is available on the RCR website. Space is limited, so please register early.