April 30, 2015
News Briefs
Alumni, Students Organize Earthquake Relief Efforts
CMU alumni and students are creating and supporting numerous relief efforts for victims of the 7.8-magnitude earthquake that hit Nepal on Saturday, April 25. Here are examples of efforts underway:
Pittsburgh-based watchmaker Michael Kobold (DC'01) recently co-founded the Soarway Foundation to provide disaster relief and development aid to Nepal. Kobold has reached the summit of Mount Everest twice, and Nepal's prime minister appointed him a goodwill ambassador in 2012. Kobold's connections to the region and the foundation have been featured this week on Forbes.com and in the Pittsburgh Post-Gazette and Pittsburgh Tribune-Review.
Students from CMU's Habitat for Humanity chapter will be selling sweet tea, lemonade and Arnold Palmers for $1 from 11:30 a.m. to 3:30 p.m. Friday, May 1 in the Cohon University Center. All proceeds will be donated to Habitat for Humanity International's efforts to rebuild homes in Nepal.
Suman Giri (E'13, '15) is working with fellow Nepali students at CMU and the University of Pittsburgh and the Nepali Association of Pittsburgh to raise funds online for the American Nepal Medical Foundation's relief fund and International Medical Corps. Both organizations are providing resources and manpower for medical personnel in the regions affected by the earthquake. Facebook is matching donations made to IMC up to $2 million.
The Nepali students also worked with the FORGE student organization and Taste of India to raise more than $2,000 through the Stay Strong Nepal: Nepali Tea Fundraiser on April 28 outside Doherty Hall. Email cmupittnepal@gmail.com to connect with Giri and the Nepali student group regarding additional fundraising efforts.
Split a Cab and Work Shifts, Fairly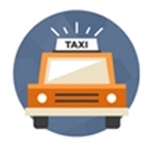 The next time you share a cab, get a little help on splitting the fare from a Nobel laureate in economics. That's possible through Carnegie Mellon's Spliddit.org website, which offers "provably fair" solutions to everyday dilemmas.
The free, not-for-profit website, which launched last fall to provide help in dividing rents, sharing credit on work and for splitting inheritances, has added two new services: how to divide up chores or work shifts and how to fairly divide cab fares. Like the previous Spliddit services, the new ones leverage decades of academic research on how to divide things equitably and without rancor.
Senior Art Exhibit Opens Friday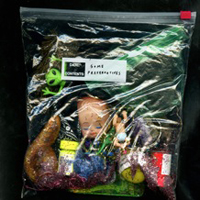 Thirty-six student artists from the Class of 2015 will present their final work in "Some Preservatives," the Senior Art Exhibition at the Miller Gallery.
The exhibit opens with a reception from 6 – 8 p.m., Friday, May 1 in the Miller Gallery and runs through May 16. All events are free and open to the public. More information and a downloadable catalog are available at http://millergallery.cfa.cmu.edu/exhibitions/senior2015.
"Experiments and brave new statements, our final exhibition of the season marks a milestone for graduating Bachelor of Fine Arts and Interdisciplinary Art Degree students. Artworks spanning painting, video, interactive works, sculpture and installation occupy all three floors of the gallery and represent a culmination of the Class of 2015's undergraduate experience," says John Carson, head of the School of Art.
ProSEED/BrainHub Seed Grant Proposals Due Tomorrow
Proposals for the next round of ProSEED/BrainHub seed grants are due May 1.  ProSEED/BrainHub funds are available to support new activities in brain science and behavior research, with particular emphasis on multidisciplinary work. Proposals for new collaborative research projects (up to $50,000 for one year) or workshops/symposia on brain science (up to $10,000 of support) may be submitted via the ProSEED website. Questions may be directed to proseed@andrew.cmu.edu.
UHS Offers Skin Cancer Screenings Tomorrow and Monday
University Health Services (UHS) will be holding its annual skin cancer screenings from 9 a.m. - 4 p.m., Friday, May 1, and Monday, May 4. Please make an appointment through Health Connect on the Health Services website. Skin cancer is the most common cancer in the U.S. and UHS has more screening appointment times this year than ever before. For more information, see http://www.cmu.edu/health-services/news/2015/skin-cancer-screenings-2015.html
Meeting of the Minds Celebrates 20th Anniversary

The 20th annual Meeting of the Minds undergraduate research symposium is set for 10 a.m. to 5 p.m. Wednesday, May 6 in the Cohon University Center.
More than 475 students will showcase their work with posters, oral presentations, visual art installations and performing arts performances. President Subra Suresh will deliver a brief welcome address at 2:30 p.m. in Kirr Commons, and winners of 18 competitions will be honored at a ceremony beginning at 5 p.m. in McConomy Auditorium.
Research highlights:
Students from Engineers Without Borders will share a semi-automated system they developed to convert plastic bottles into "Plastic Thatch" roofing materials. (Adviser: Robert Heard, Materials Science and Engineering);
Drama student Abigail Nover will present her multimedia anthology of today's American folk music that follows the path of the Great Migration from New Orleans to Chicago (Adviser: Kenneth Keeling, Music);
Biological sciences student John Park's poster presentation will describe his research on the mechanism behind degeneration of long motor neurons in patients suffering from Hereditary Spastic Paraplegia, which leads to progressive loss of control in the legs (Adviser: Christina Lee, Biological Sciences);
Bachelor of Humanities and Arts student Minnar Xie will discuss her ethnographic study of resettled Bhutanese/Nepali refugees in Pittsburgh. She draws her findings from a four-year relationship she formed with a refugee family and four months of fieldwork with a community in Pittsburgh's South Hills (Adviser: Judith Schacter, History).
Get Kudos at CMU
University Libraries is participating in a pilot project with a new service called Kudos to help CMU researchers maximize the reach and impact of their published work, and to understand which activities and channels are most effective for communicating about their research. Kudos enables researchers to quickly describe a work in plain language, link it to materials that add context, share it on social and email networks, and then measure the effectiveness of these activities.
Kudos uniquely demonstrates the effect of using the Kudos tools on downloads, altmetrics and citations to help researchers decide how best to use the tools. In a pilot program, publications promoted using the Kudos tools receive on average 19 percent more downloads than those in a control group.
Kudos is free and easy to use. Get found. Get read. Get cited. Get started. Note that this link is customized for Carnegie Mellon, so please only share it with your CMU colleagues. Find out more and watch the video. 
Nearing 1,000 ORCIDs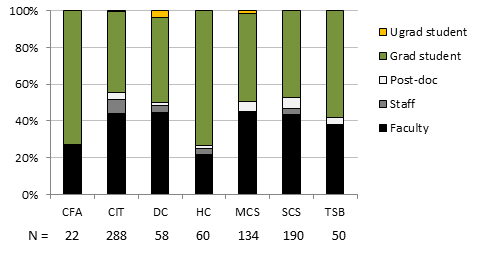 Nearly 1,000 researchers have registered for an ORCID ID in association with their Andrew IDs in the CMU identity management system. ORCID IDs help university administrators identify CMU researchers and their work, and communicate with their research sponsors.
As of April 28, 909 CMU researchers had used the University Libraries' Web app to create or link their existing ORCID ID with their Andrew ID. Most (88 percent) are affiliated with the colleges and schools, while others are affiliated with CMU centers, research institutes and other campus units. Researchers using the Web app include faculty, staff, post-docs, graduate students and even some undergraduate students working on significant research projects.
Want to get recognized? Go to https://orcid.library.cmu.edu and follow the brief onscreen instructions.
PSO Offers Discounts for CMU
The Pittsburgh Symphony Orchestra is offering discounts to CMU students, faculty and staff for upcoming shows at Heinz Hall. Students can purchase tickets for $15, and faculty and staff tickets are available for $25.
At 7:30 p.m., Friday, May 8 and Saturday, May 9, and at 2:30 p.m., Sunday, May 10, the Pittsburgh Symphony will delight you with a live performance accompanying scenes from Walt Disney's original Fantasia (1940) and Disney Fantasia 2000. This will be a spectacular show of creativity, color, magic, drama and of course, Mickey Mouse!
To purchase tickets, go to www.pittsburghsymphony.org/cmu.
Household Chemical Collection Event is Saturday
A household chemical collection event will be held from 9 a.m. – 1 p.m., Saturday, May 2 at the North Park Swimming Pool parking lot.
Acceptable items include aerosol cans, automotive fluids, batteries, chemistry sets, compact fluorescent bulbs, gasoline and kerosene, household cleaners, mercury, paint products, pesticides and herbicides, photo chemicals and pool chemicals.
There is a fee of $3 per gallon, cash only. For more information, go to www.prc.org or call 412-488-7452.
Discount Tickets Offered to Hershey Park
Staff Council is pleased to offer discount tickets to Hershey Park this summer. Visit http://tinyurl.com/cmu2015 to purchase tickets via Hershey's website. CMU's participant code is 95336.
If you purchase tickets before July 5, you will receive extra savings and tickets can be used ALL summer long.
Purchases made before July 5
Regular 1-day pass (ages 9-54) - $40.95*
*Admission tickets purchased online before 7/5/15 are VALID for the entire 2015 summer season.
Regular 1-day pass (ages 9-54) - $47.95*
Jr/Sr 1-day pass (ages 3-8; 55-69) - $35.95
Senior+ 1 day pass (ages 70+) - $23.25
Regular 2 day (ages 9-54) - $80.20
Jr/Sr 2-day (ages 3-8; 55-69) - $58.70

*Rate for purchases beginning 7/6/15
The gate rate for regular passes is $62.80 and the Jr/Sr rate is $39.80. Each ticket is subject to a $.75 processing fee.
If you have any questions, please contact Sharon Cavlovich at sharonw@cmu.edu or Nicole Stenger at nstenger@cs.cmu.edu.