April 23, 2015
News Briefs
30 At-Large Staff Council Reps Elected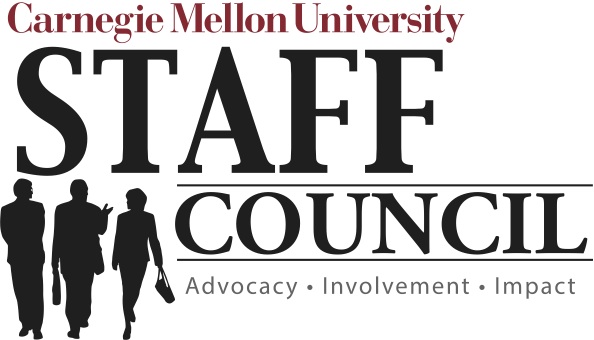 Thirty staff members have been elected to two-year terms as at-large representatives to Staff Council. They are listed online. 
The chief purpose of Staff Council is to examine matters related to all staff, and to formulate recommendations to the university administration. The responsibility of Staff Council is to represent all persons holding full- or part-time staff appointments at Carnegie Mellon who are not represented by the faculty organization or a bargaining unit.
Staff Council General Body Meetings take place on the third Thursday of each month. All staff are welcome to attend.
ProSEED/BrainHub Seed Grant Proposals Due May 1
Proposals for the next round of ProSEED/BrainHub seed grants are due May 1.  ProSEED/BrainHub funds are available to support new activities in brain science and behavior research, with particular emphasis on multidisciplinary work. Proposals for new collaborative research projects (up to $50,000 for one year) or workshops/symposia on brain science (up to $10,000 of support) may be submitted via the ProSEED website. Questions may be directed to proseed@andrew.cmu.edu.
Scott Institute, WESA Launch Radio Program on Energy
Carnegie Mellon's Wilton E. Scott Institute for Energy Innovation, a university-wide research institute leveraging the expertise of more than 100 faculty working on energy, is partnering with 90.5 WESA to launch "Energy Bite," a new 90-second weekly program that will feature a series of interviews with CMU faculty members discussing energy topics.

Interviews will air on 90.5 WESA each Friday at 2:38 p.m. EDT, during "Science Friday." In addition to being broadcast on 90.5 WESA, each interview will be available for public radio stations across the U.S. to use in their own markets via the Public Radio Exchange (PRX).

Learn more. 
HCII Researchers Unveil 3-D Fabric Printing Technique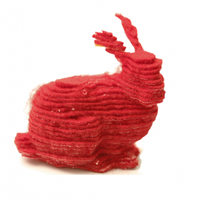 Mention 3-D printing, and most people think of rough plastic items with hard surfaces and sharp angles. Warm and fuzzy doesn't often enter into the picture. But a team of researchers from CMU, Cornell and Disney Research has developed a 3-D printing technology that might change that forever.
Working with Huaishu Peng from Cornell and James McCann at Disney Research, HCII faculty members Jen Mankoff and Scott Hudson have created a 3-D printing technique that results in a flexible, soft-to-the-touch 3-D object that users can also interact with. The researchers are presenting their work at the Association for Computing Machinery's Computer-Human Interaction (CHI) conference this week in Seoul, South Korea. The paper, "A Layered Fabric 3D Printer for Soft Interactive Objects," earned one of the conference's honorable mention awards.
The printing technology the team developed uses layered fabrication that builds objects from sheets of material — in this case, fabric. A laser cutter trims the fabric to the correct shape, and each layer is bonded to the previous layer with heat-sensitive adhesive. While the printer cuts each layer, the fabric surrounding it is temporarily kept intact to prevent damage to the final product. As the layers mount, the object takes shape inside a rectangular prism made from fabric. When the printing is complete, the prism is carefully trimmed away to reveal the object.
CMU Team Takes Third in Business Plan Competition
Hyllion, a multidisciplinary team of engineering, business, math and psychology students, took third place in the Rice Business Plan Competition.
Led by Thomas Healy, a master's degree student in mechanical engineering, Hyllion is a startup that's created the SMART Suspension System, an energy-saving device that can be installed on new and existing tractor trailers to save about 30 percent in fuel and thus reduce greenhouse gas emissions.
The suspension system replaces the existing system and can be installed in about one hour. It uses regenerative braking to capture and store energy while slowing down and assists the vehicle during acceleration with the stored energy.
Learn more about Hyllion at http://www.hyliion.com/. And listen to a Hyllion podcast.
Pictured at right are Hyllion team members (l-r) Mario Avila, Hayden Cardiff and Thomas Healy.
CMU Recognized by Tree Campus USA
Carnegie Mellon has been honored by Tree Campus USA, a national program launched by the Arbor Day Foundation and Toyota that honors colleges and universities and their leaders for promoting healthy trees and engaging students and staff in the spirit of conservation.

To obtain this distinction, CMU met the five core standards for sustainable campus forestry required by Tree Campus USA, including establishment of a tree advisory committee; evidence of a campus tree-care plan; dedicated annual expenditures for its campus tree program; an Arbor Day observance; and the sponsorship of student service-learning projects.

Tomorrow, Friday, April 24, CMU will fly the Tree Campus USA flag on the Stever House flag pole.
UHS Offers Skin Cancer Screenings
University Health Services (UHS) will be holding its annual skin cancer screenings from 9 a.m. - 4 p.m., Friday, May 1, and Monday, May 4. Please make an appointment through Health Connect on the Health Services website. Skin cancer is the most common cancer in the U.S. and UHS has more screening appointment times this year than ever before. For more information, see http://www.cmu.edu/health-services/news/2015/skin-cancer-screenings-2015.html
Get Recognized! Get ORCID @ CMU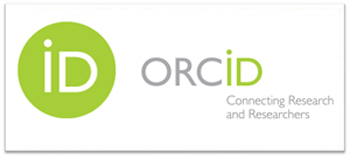 Are you a researcher at Carnegie Mellon? If so, have you used the University Libraries' Web application at https://orcid.library.cmu.edu to get an ORCID ID or to link your pre-existing ORCID ID to your Andrew ID? As of April 12, 892 of your CMU colleagues have.
If those 892 researchers drove to campus, their cars would fill the East Campus Garage, Gates Garage, and the Collaborative Innovation Center, Wean, Warner and Hamburg Hall parking lots.
892 was the number of male students enrolled in ECE and the number of sophomores living in university housing during the 2014 fall semester. It's also part of the numeric code of seven CMU courses: Foundations of Electronic Marketplaces (15-892), Bipedal Locomotion Seminar (24-892), Supervised Readings in Astrophysics (33-892), Seminar on Organizational Behavior (47-892), History Prospectus (79-892), Research Team Apprenticeship (82-892) and Infrastructure Management (92-892).
Do you want to get recognized for your work throughout your career? To be ready when your publisher or funder asks for your ORCID ID? Yes? Then participate in ORCID @ CMU. Go to https://orcid.library.cmu.edu and follow the brief instructions.
For more information, see the FAQs at http://www.library.cmu.edu/datapub/id/orcidinitiative.
PSO Offers Discounts for CMU
The Pittsburgh Symphony Orchestra is offering discounts to CMU students, faculty and staff for upcoming shows at Heinz Hall. Students can purchase tickets for $15, and faculty and staff tickets are available for $25.

At 7:30 p.m., Friday, April 24, and Saturday, April 25, and at 2:30 p.m., Sunday, April 26, the Pittsburgh Symphony welcomes the vocals, humor and cowboy charm of The Texas Tenors as part of the PNC Pops season. This trio of classically trained singers, as seen on America's Got Talent, perform a one-of-a-kind mix of Broadway, classical, country and gospel music.
To purchase tickets, go to www.pittsburghsymphony.org/cmu.
Seeking People With Type 2 Diabetes for Online Research Study
Researchers in CMU's Department of Psychology are seeking adults in the United States who have been diagnosed with type 2 diabetes to take an online survey studying the relationship between psychosocial factors and type 2 diabetes self-care. Volunteers will be given the opportunity to enter into a drawing for one of four $50 money orders. For more information, go to https://sites.google.com/site/CMUDiabetes.
Household Chemical Collection Event is May 2
A household chemical collection event will be held from 9 a.m. – 1 p.m., Saturday, May 2 at the North Park Swimming Pool parking lot.
Acceptable items include aerosol cans, automotive fluids, batteries, chemistry sets, compact fluorescent bulbs, gasoline and kerosene, household cleaners, mercury, paint products, pesticides and herbicides, photo chemicals and pool chemicals.
There is a fee of $3 per gallon, cash only. For more information, go to www.prc.org or call 412-488-7452.
Discount Tickets Offered to Hershey Park
Staff Council is pleased to offer discount tickets to Hershey Park this summer. Visit http://tinyurl.com/cmu2015 to purchase tickets via Hershey's website. CMU's participant code is 95336.
If you purchase tickets before July 5, you will receive extra savings and tickets can be used ALL summer long.
Purchases made before July 5
Regular 1-day pass (ages 9-54) - $40.95*
*Admission tickets purchased online before 7/5/15 are VALID for the entire 2015 summer season.
Regular 1-day pass (ages 9-54) - $47.95*
Jr/Sr 1-day pass (ages 3-8; 55-69) - $35.95
Senior+ 1 day pass (ages 70+) - $23.25
Regular 2 day (ages 9-54) - $80.20
Jr/Sr 2-day (ages 3-8; 55-69) - $58.70

*Rate for purchases beginning 7/6/15
The gate rate for regular passes is $62.80 and the Jr/Sr rate is $39.80. Each ticket is subject to a $.75 processing fee.
If you have any questions, please contact Sharon Cavlovich at sharonw@cmu.edu or Nicole Stenger at nstenger@cs.cmu.edu.