September 11, 2014
News Briefs
29 Earn Master's Degrees at CMU-Australia
Twenty-nine students received their master's degrees in information technology and public policy and management at graduation ceremonies at Carnegie Mellon in Australia on Aug. 29.  

Glen Simpson, CEO of Coffey International Development who delivered the keynote address, told the graduates to focus on two key themes: journey and people. "You are starting out on the most incredible journey a person can have — the journey called life. Create a vision and set your goals in concrete but plan your journey in sand."

Recalling his university days, Simpson said that "the challenges, excitement and personal growth in life are not in the destination, they are in the journey." He told the graduates that their relationships with others will define them. "During your life you will acquire many things and for large passages in your life, they will hold sway over you. But know that you start your life only with people (your family), and you will end your life only with people (your family and friends)."

Two students were honored with Excellence Awards for their exceptional accomplishments in their studies. Thi Thanh Huyen Ngo from Vietnam earned the public policy and management award with a cumulative GPA of 4.05. Francisco Vives of Argentina earned the information technology award with a cumulative GPA of 4.11.

Since opening in 2006, Carnegie Mellon in Australia has granted master's degrees to more than 350 students in information technology and public policy and management.

Learn more.
Celebrating Scholars in the Sciences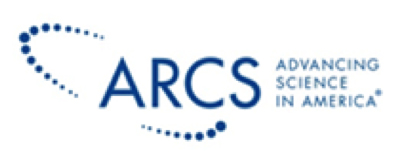 A reception for donors and scholars involved in the Pittsburgh Chapter of the ARCS Foundation (Achievement Rewards for College Scientists) was held last Tuesday, Sept. 2 in the Posner Center. Founded in 1958, the ARCS Foundation is a national organization of women that supports outstanding American graduate students completing degrees in science, engineering and medical research. The Pittsburgh Chapter has approximately 140 members who donate time, effort and financial support on behalf of the best and the brightest U.S. scholars at Penn State University, the University of Pittsburgh and Carnegie Mellon University.

On Tuesday night, the ARCS Foundation scholars, 15 graduate students from CMU and 13 from Pitt, were introduced and recognized. CMU Interim Provost Nathan Urban spoke about the importance of supporting emerging scientists, and CMU President Emeritus Jared Cohon and his wife, Maureen, were recognized with a named award in appreciation of their leadership in helping to create the Pittsburgh Chapter, and for their support of the organization over the years.
The CMU recipients are: Stephanie Biedka (Biological Sciences); Michael Craig (Engineering and Public Policy, EPP); Lisa D'Costa (Chemical Engineering); Hannah Gommerstadt (Computer Science); William Herlands (Machine Learning Department and Heinz College); Amy Shannon (Human-Computer Interaction Institute); Daniel Gingerich (EPP); Devin Griffith (Chemical Engineering); Clay Long (Electrical and Computer Engineering, ECE); Momin Malik (Institute of Software Research); Joseph Tassarotti (Computer Science); Peter Chapman (Computer Science); Tom Jackson (ECE); Peter Lund (Biomedical Engineering); and Lauren Strahs (Civil and Environmental Engineering).
Center for the Arts in Society Launches Performance Initiative
Carnegie Mellon's Center for the Arts in Society (CAS), a research center in the Dietrich College and College of Fine Arts that investigates the role of arts in societies, is launching a new initiative to explore performance. CAS plans to approach the concept of performance as an expansive form, from the traditional relationship between an audience and an actor to the constructions of political protest or how we frame our lives through social rituals, athletics, digital devices and everyday acts.

"A close examination of human performance has begun to define most fields, from politics to robotics and from entertainment to art and literature," said James Duesing, CAS director.

Leading the performance initiative are Drama Professor Wendy Arons and English Professor Kristina Straub. They will oversee three faculty-led projects. The projects include "Performing Peace," directed by John Carson, head of the School of Art, and Jennifer Keating-Miller, associate director of undergraduate research and national fellowships and special faculty in the Department of English; and "Ghosts in the Machines," directed by Larry Shea, associate professor of drama. A third project will be selected in early 2015 after a competitive open call for proposals.

For more information, visit http://www.cmu.edu/cas/.
Miller Gallery To Feature Works By More Than 75 Artists
The Miller Gallery team has planned nine events, five exhibitions and one touring exhibition, collectively touting the talented works of more than 75 artists.

"This fall's slate of exhibitions appeals to such a variety of individuals," said Franco Sciannameo, associate dean of the College of Fine Arts and head of the programming/project team at the Miller Gallery. "From design to art to neuroscience, these works show the breadth and depth of the Miller Gallery's content going forward. We're proud to welcome local, regional and national artists and their works."

This year's highlights include: a Pittsburgh Biennial exhibition (Sept. 20-Nov. 30) focusing on artists whose work collects and reconfigures the data and debris of today's world to produce works with a fresh perspective; and "Neurons and Other Memories/Work In and Around the Brain" (Oct. 10-26), featuring investigations, translations and reflections of neural mechanisms by artists and neuroscientists. Read more about this year's lineup.
Flu Vaccine Clinics Are Underway
University Health Services has released its Flu Vaccine Clinic schedule for all students, faculty and staff.
There are several exciting changes to the flu vaccine clinics this year. They are:  
Flu vaccine clinics are going paperless in support of the university's sustainability efforts. Consent forms and information will be filled in electronically.
Pre-booked appointments are available for students, faculty and staff at University Health Services. 
More clinic dates and times are available across campus for those who can't make it to University Health Services as well as for spouse and partners of students, faculty and staff.
You can access the full schedule of clinics, those by appointment and the mobile clinics, at the
University Health Services website.
The vaccine cost is covered for students on the CMU Student Health Insurance plan. The cost is $19 for students on other health plans and is payable by their student account.
The university is covering the vaccine cost for all faculty and staff. The cost is $19 for spouses/partners and is payable by check only.
Find answers to all of your frequently asked questions
.
Help to promote flu prevention at CMU with a bulletin board kit.  Just click, print and post!
Kits are available at the UHS website.

Tomorrow: TIAA-CREF Presents Financial Education Workshops
TIAA-CREF is sponsoring two free financial education workshops on Friday, Sept. 12. (Employees do not need to have retirement savings with TIAA-CREF to attend.)

Inside the Money – It's your budget – take control
10 a.m. and 3 p.m., Class of '87 Room, Cohon University Center

Everyone talks about a budget, but how many of us actually make one? Most people have some debt, but how many understand its effect on their lives and their futures? Let us show you the real impact of budgeting and debt — and how to help make your money work. The workshop leader will explain the big picture of budgeting. You'll learn:
the importance of cash flow — and how to use it;
to change how you look at saving and spending; and
to identify good and bad debt — and ways to help manage it.
Paying Yourself:  Income options in retirement
Noon, Class of '87 Room, Cohon University Center
 
It's time to consider a little payback. You've made a lot of sacrifices in order to put away enough money to retire. When it's finally time, do you know how to get the money back? There are lots of considerations, rules and tax implications that make these decisions very important and more complex. The workshop leader will help simplify retirement income. You will:
learn the basic rules that govern the most common retirement accounts;
gain perspective on when to tap into different assets; and
discover the flexible income choices TIAA-CREF offers.
While registration is not required for these workshops, space is limited. Reserve a spot by contacting HR Help at HRHelp@andrew.cmu.edu or 412-268-2047.
Today: IRA Opens Survey Resource Center
Institutional Research and Analysis (IRA) is now providing survey research and design support for undergraduate and graduate students. Beginning today, Thursday, Sept. 11, an IRA researcher will be available from 10 a.m. - 2 p.m. each Thursday in UTDC 414. No appointment is necessary.

Although the center prefers to have students engage in a thorough research process, it will work with students wherever they are in the process, for example, the center will:
discuss how to clarify their research questions;
help them construct survey items to answer their research questions, giving attention to instructions, item wording, measurement properties of response sets, and item order; or review an existing survey instrument, including instructions, item wording, measurement properties of response sets, and item order;
explain how to test survey items and revise them when necessary;
share best practices for survey administration and maintaining respondent confidentiality;
provide guidance for analyzing collected data; and
show examples of reporting results and findings.
The center will supplement the in-person support with a series of very brief, detailed, single-topic handouts.

The Survey Resource Center could be particularly valuable for students who choose to use surveys for course projects/theses/dissertations, but who have not had instruction on how to measure attitudes, perceptions, behaviors, etc.; how to create good instruments; or how to test survey items.

The center also will provide support to students who want to do surveys outside of coursework, for example, related to a student organization, a residence hall, student government, or for their personal interest.

Learn more about the Survey Resource Center.
Football Family Day is Sept. 27
The Department of Athletics invites all faculty, staff, graduate students and their families to Football Family Day on Saturday, Sept. 27, when the Tartans host Geneva College at 1 p.m. at Gesling Stadium. Enjoy free admission for you and your family (with your CMU ID), and fun activities for the kids, including temporary Scotty logo tattoos, player autographs and a touchdown toss with the players following the game, and photographs with Scotty.
ORIC Offers Responsible Research Conduct Seminar Series
CMU's Office of Research Integrity and Compliance (ORIC) is once again sponsoring the Responsible Conduct of Research (RCR) Seminar Series during the fall 2014 semester to provide faculty, students and staff with an overview of topics typically covered in RCR curricula. All sessions are from 12 – 1 p.m. in the Cohon University Center. Upcoming sessions are as follows:
Wednesday, Sept. 24: Conflict of Interest;
Wednesday, Oct. 22: Research Misconduct Lessons;
Wednesday, Oct. 29: Using the IRB and Ethical Issues Involving Human Subjects Research;
TUESDAY, Nov. 4: International Research Considerations: Shipping and Setting Up a New Lab;
Wednesday, Nov. 12: Data Security; and
Wednesday, Nov. 19: Lab Safety.
More information is available on the RCR website. Space is limited, so please register early.