January 30, 2014
News Briefs
Psychology Breakthrough: Understanding Priming
Priming, an unconscious phenomenon that causes the context of information to change the way we think or behave, has frustrated scientists as they have unsuccessfully attempted to understand how it works.

But, in a breakthrough paper published in Perspectives on Psychological Science, Carnegie Mellon's Roberta Klatzky and J. David Creswell use a well-established human perception theory to illustrate the mechanisms underlying priming and explain how its effects do not always act as predicted. Klatzky and Creswell describe and adapt a model of inter-sensory interaction — how multiple senses combine to form perception — that will give scientists a new and clearer avenue to investigate priming in the future.

Klatzky and Creswell use a basic sensory integration model in which each sense gathers information about the physical world through a channel; i.e. vision takes in photons of light, hearing takes in sound waves, etc. The information coming through these various pathways then comes together in the brain. Each input source produces a "bid" for the value of what is being experienced, and the bids are combined to create the whole perceptual result.

Learn more.
Family Night in Skibo Gym Tomorrow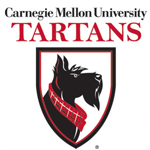 Faculty, staff, graduate students and their families are invited to Family Night in Skibo Gym tomorrow (Jan. 31), when the Tartans will take on NYU in men's and women's basketball. The women's game tips off at 6 p.m., followed by the men's game at 8 p.m. Admission is free.
Each fan will receive a free stadium cup upon entering and free ice cream between games. The Bhangra Dance Group will perform at halftime of the men's game, and kids can get player autographs after each contest.

Learn more about the basketball teams and see the rest of the 2013-14 schedule at http://athletics.cmu.edu/landing/index. 
CMU Students Among Disney's Imagineers of the Future
A team of students from Carnegie Mellon is in Glendale, Calif., this week, on an all-expenses-paid trip to Walt Disney Imagineering's headquarters. Matthew Ho, Angeline Chen, John Brieger and Christina Brant were selected as one of six finalist teams in the company's 23rd Imaginations competition.
Imaginations is an annual design competition created and sponsored by Walt Disney Imagineering to promote diversity and enable participants to showcase their talents while they gain practical knowledge in design. For this year's competition, students from American universities and colleges were asked to select a large and densely populated urban area and design an experience that temporarily or permanently transforms the city for the enjoyment of its citizens and visitors.
The CMU team's project is steeped in the vibrant cultures of Lima, Peru, and Bangkok, Thailand, turning the everyday into the extraordinary during an unfolding, two-week festival of cultural exchange known as "Antipode." Bangkok and Lima are antipodal to one another, meaning that they are on the exact opposite ends of the globe. Magical "whispering trees'' serve as portals between the two cities, and as an entry to the narrative surrounding the festival.
The competing teams have been presenting their projects to Imagineering executives all week and interviewing for paid internships. The competition culminates in an awards ceremony on Friday, Jan. 31.
A Bright Idea: Students Create GreenLight
Four Carnegie Mellon Information Systems students — Mike Ferraco, Dillon Grove, Nathan Hahn and Jon Miller — have developed GreenLight, a wireless, green energy lighting system that is unlike any commercial product available. Their creation includes two separate hardware components and a Web application that work together as a system to calculate the total amount of light a room is receiving. The system then automatically adjusts the artificial light accordingly.

"A sensor sits on a desk and reads the lighting in a room and sends the total light calculation to another sensor," Grove explained. This sensor then either dims or brightens the artificial lights.

GreenLight's main advantage over any of the few applications on the market is that it's wireless and can work off of any existing WiFi network. Grove said it also costs less money to install and can easily be retrofitted into older buildings.

Read more at http://www.cmu.edu/homepage/environment/2014/winter/project-greenlight.shtml.
Crowdsourcing RNA Designs
An enthusiastic group of non-experts, working through an online interface and receiving feedback from lab experiments, has produced designs for RNA molecules that are consistently more successful than those generated by the best computerized design algorithms, researchers at Carnegie Mellon and Stanford University report.
Moreover, the researchers gathered some of the best design rules and practices generated by players of the online EteRNA design challenge and, using machine learning principles, generated their own automated design algorithm, EteRNABot, which also bested prior design algorithms. Though this improved computer design tool is faster than humans, the designs it generates still don't match the quality of those of the online community, which now has more than 130,000 members.
"The quality of the designs produced by the online EteRNA community is just amazing and far beyond what any of us anticipated when we began this project three years ago," said
Adrien Treiulle
, an assistant professor of computer science and robotics at Carnegie Mellon who leads the project with Rhiju Das, an assistant professor of biochemistry at Stanford, and Jeehyung Lee, a Ph.D. student in computer science at Carnegie Mellon.
"This wouldn't be possible if EteRNA members were just spitting out designs using online simulation tools," Treuille continued. "By actually synthesizing the most promising designs in Das' lab at Stanford, we're giving our community feedback about what works and doesn't work in the physical world. And, as a result, these non-experts are providing us insight into RNA design that is significantly advancing the science."
Learn more at
http://www.cmu.edu/news/stories/archives/2014/january/jan27_RNAdesigns.html
.
Improving 3-D Printing
For the next 18 months, Carnegie Mellon researchers will work with industry to develop methods to make the three-dimensional printing technology for fabricating metal components a higher volume manufacturing process.
With a $1.9 million grant from America Makes, the National Additive Manufacturing Institute in Youngstown, Ohio, CMU Mechanical Engineering Professor
Jack Beuth
will lead a research team in developing tools to improve powder-bed additive manufacturing processes, better known as 3-D printing. The technology allows the building of highly complex components that cannot be fabricated by traditional processes, while decreasing the cost of products, including jet engine parts and medical implants.
Beuth and CMU team members
Fred Higgs
, professor of mechanical engineering, and
Anthony Rollett
, professor of materials science and engineering, and
Ola Harrysson
of North Carolina State University, have been working to control and understand metal microstructure and mechanical properties of products made by two kinds of additive manufacturing processes. His team is investigating the EOS Laser Sintering process and the Arcam Electron Beam Melting process. Both are powder-based additive manufacturing processes that directly build metal components from metal powders. At present, these two additive manufacturing processes are the most successful at automatically fabricating any 3-D shape of metals.
Learn more at
http://www.cmu.edu/news/stories/archives/2014/january/jan27_additivemanufacturing.html
.
Adult Swimming Lessons Begin Feb. 4
Adult group swimming lessons begin Feb. 4 and will continue every Tuesday for five weeks (Feb. 4, 11, 18, 25 and March 4) from 6:30 – 7 p.m. in the University Center pool. Classes are $15 each or you can pay $75 for all five weeks at the University Center Equipment Desk. The equipment desk now accepts credit cards and plaid cash.  The lesson schedule is as follows:
Week 1 Bobbing, Floating, Gliding and Kicking
Week 2 Backstroke, Freestyle Arms and Breathing
Week 3 Elementary Backstroke and Breaststroke
Week 4 Deep Water—survival techniques and treading water
Week 5 Review—Swimmers choice
Questions? Contact Pattye Stragar at pls@andrew.cmu.edu.
Research Conduct Seminar Series Resumes
Carnegie Mellon's Office of Research Integrity and Compliance (ORIC) is once again sponsoring the Responsible Conduct of Research (RCR) Seminar Series during the spring 2014 semester to provide faculty, students, and staff members with an overview of topics typically covered in RCR curricula. Upcoming sessions are scheduled on the following days from 12 – 1 p.m. in the McKenna/Peter room in the University Center.
Tuesday, Feb. 4: Conflict of Interest
Wednesday, Feb. 12: Research Misconduct
More information is available on the RCR website. Space is limited, so please register early.
Marathon and Half Marathon Discounts Offered
Students, faculty and staff planning to run the Pittsburgh Marathon or Half Marathon this May can receive a discount and special offers by registering by Jan. 31 as part of Carnegie Mellon's Pittsburgh Campus Cup (CMUPCC) Challenge Team. When registering online (http://pittsburghmarathon.com/) use the CMUPCC code: CMUPCC050414 (those are zeroes, not the letter O).  The discounted price is $85 for the full marathon and $75 for the half marathon.

In addition to a race registration discount, you'll receive a discounted Steel City Road Runners Club membership and access to a private Finish Line Festival Tent. You must use your Andrew email address to receive the discount.

Questions? Contact Pattye Stragar at pls@andrew.cmu.edu.
Orientation Counselor Application Process Begins Feb. 1
The Orientation Counselor Application process for 2014 begins Feb. 1, when the application will become available online at http://www.studentaffairs.cmu.edu/first-year/oc/. The application deadline is Feb. 21.  Orientation Counselors must have a 2.5 cumulative QPA and be an enrolled undergraduate or graduate student for Fall 2014.
Interviews will be conducted in late February and successful applicants will be notified in April. A mandatory training session will be held from 11 a.m. – 3 p.m., Saturday, April 26 in the University Center. 
For more information, go to http://www.studentaffairs.cmu.edu/first-year/oc/.
2013-2014 Carnegie Mellon Factbook Now Online
The 2013-2014 Carnegie Mellon University Factbook is now online at http://www.cmu.edu/ira/factbook/facts2014.html. Each section is provided in a separate PDF, which is led by a linked Table of Contents and an introduction. The introductions to each section include definitions necessary for accurate interpretation of the information. Questions? Contact Janel Sutkus at jsutkus@cmu.edu.
Safe Driving Classes Scheduled
Environmental Health & Safety has scheduled two free Safe Driving classes this semester that, depending on your insurance company, may result in lowering your insurance premiums.

University protocol requires that anyone whose job requires them to drive a vehicle on behalf of the university take this class once every three years. The class also is recommended for those who aren't required to drive as part of their job but who may drive on occasion.
 
Classes will be held from 8:30 – 11 a.m. on the following days:
Tuesday, March 11
Tuesday, April 8
To register, go to www.cmu.edu/ehs/training/index.html and click on the Defensive Driving link.
Close Windows and Check Spaces
FMS is encouraging members of the campus community to protect their work spaces during the winter months by:
Checking your department's occupied and unoccupied areas;
Closing and locking windows; and
Turning thermostats ON and checking for heat.
Please pay attention to cold spots in your buildings. During extreme cold temperatures, occupants with offices on exterior walls should leave their door open and stairwell doors open to allow warm air to circulate.

There have been more than 45 major incidents of frozen pipes and coils across campus in recent weeks. Please check your areas often and report problems to Service Response at 412-268-2910. Now is the time frozen split pipes will begin to thaw and do damage to buildings.
Graduate Student Award Nominations Due Feb. 7
Nominations for the Graduate Student Service and Teaching Awards are due on Friday, Feb. 7. The committees would greatly appreciate your support in soliciting and submitting nominations of graduate students who have excelled in teaching or service so that their efforts can be recognized by the university community. Nomination information can be found at http://www.cmu.edu/celebration-of-education/graduate-student/index.html. 

The awards will be presented on Thursday, April 3, at "Innovation with Impact: Graduate Student Celebration of Research, Teaching and Service" during Graduate Student Appreciation Week. Recipients also will be recognized at the Celebration of Education on Tuesday, April 22.