January 23, 2014
News Briefs
Family Night in Skibo Gym, Jan. 31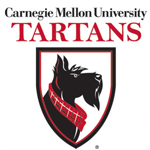 Faculty, staff, graduate students and their families are invited to Family Night in Skibo Gym, where the Tartans will take on NYU in men's and women's basketball, Friday, Jan. 31.  The women's game tips off at 6 p.m., followed by the men's game at 8 p.m. Admission is free.
Each fan will receive a free stadium cup upon entering and free ice cream between games. The Bhangra Dance Group will perform at halftime of the men's game, and kids can get player autographs after each contest.

Learn more about the basketball teams and see the rest of the 2013-14 schedule at http://athletics.cmu.edu/landing/index. 
Research Conduct Seminar Series Resumes
Carnegie Mellon's Office of Research Integrity and Compliance (ORIC) is once again sponsoring the Responsible Conduct of Research (RCR) Seminar Series during the spring 2014 semester to provide faculty, students, and staff members with an overview of topics typically covered in RCR curricula. Upcoming sessions are scheduled on the following days from 12 – 1 p.m. in the McKenna/Peter room in the University Center.
Tuesday, Feb. 4: Conflict of Interest
Wednesday, Feb. 12: Research Misconduct
More information is available on the RCR website. Space is limited, so please register early.
Fitness Challenge and Lecture Series Begin Monday
The 2014 Fitness Challenge and Fitness Lecture Series begin Monday, Jan. 27. The objective of the challenge is to exercise at least 20 minutes per day, four times a week for six weeks (Jan. 27-March 8). Participants should record their workouts on the Fitness Challenge Board near the University Center Equipment Desk. Prizes will be awarded to all who complete the challenge.

The lecture series dates and topics are:
Monday, Jan. 27: John Kissel of the Pittsburgh Marathon will discuss training for the race. Noon - 1 p.m., McKenna Room, University Center
Monday, Feb. 3: Alan DeGennaro, a former director of Strength and Conditioning with the NFL, will discuss "Personalized Fitness." Noon – 1 p.m., McKenna Room, UC
Monday, Feb. 10: Matt Mauclair will discuss "Mental Preparedness." Noon – 1 p.m., McKenna Room, UC
Monday, Feb. 17: Fuel Your Body; Feel the Results — Campus Healthy Options. Noon – 1 p.m., McKenna Room, UC
Friday, Feb. 21: Crossing Boundaries, Transforming Lives: Exploring Health, Discovering Wellness. 4:30 – 8 p.m., University Center
Monday, Feb. 24: David Creswell will discuss "Mindful Meditation." Noon – 1 p.m., McKenna Room, UC
Marathon and Half Marathon Discounts Offered
Students, faculty and staff planning to run the Pittsburgh Marathon or Half Marathon this May can receive a discount and special offers by registering by Jan. 31 as part of Carnegie Mellon's Pittsburgh Campus Cup (CMUPCC) Challenge Team. When registering online (http://pittsburghmarathon.com/) use the CMUPCC code: CMUPCC050414 (those are zeroes, not the letter O).  The discounted price is $85 for the full marathon and $75 for the half marathon.

In addition to a race registration discount, you'll receive a discounted Steel City Road Runners Club membership and access to a private Finish Line Festival Tent. You must use your Andrew email address to receive the discount.

If you have questions, bring them to the University Center's McKenna Room at noon on Monday, Jan. 27, when John Kissel from the Pittsburgh Marathon will discuss training for the race.
ETC Press Publishes New Edition of "Dungeons & Dreamers"
As the fantasy role-playing game Dungeons & Dragons (D&D) turns 40 on Jan. 26, Carnegie Mellon's ETC Press is releasing an updated second edition of "Dungeons & Dreamers: A story of how computer games created a global community," which describes how the tabletop game shaped much of the modern computer game landscape.

The book by authors John Borland and Brad King traces the stories of the people who built the early and most influential virtual game worlds. In the updated edition, they further explore themes that were only beginning to emerge when their book was first published in 2003.

D&D was created by Gary Gygax and Dave Arneson in 1974. As Borland and King explain, the game captured the attention of a small, but influential group of players, many of whom also gravitated to the computer networks that were then appearing on college campuses. With the subsequent emergence of the personal computer, a generation of geeky storytellers arose that translated communal D&D playing experiences into the virtual world of computer games.

Read more.
Orientation Counselor Application Process Begins Feb. 1
The Orientation Counselor Application process for 2014 begins Feb. 1, when the application will become available online at http://www.studentaffairs.cmu.edu/first-year/oc/. The application deadline is Feb. 21.  Orientation Counselors must have a 2.5 cumulative QPA and be an enrolled undergraduate or graduate student for Fall 2014.
Interviews will be conducted in late February and successful applicants will be notified in April. A mandatory training session will be held from 11 a.m. – 3 p.m., Saturday, April 26 in the University Center. 
For more information, go to http://www.studentaffairs.cmu.edu/first-year/oc/.
2013-2014 Carnegie Mellon Factbook Now Online
The 2013-2014 Carnegie Mellon University Factbook is now online at http://www.cmu.edu/ira/factbook/facts2014.html. Each section is provided in a separate PDF, which is led by a linked Table of Contents and an introduction. The introductions to each section include definitions necessary for accurate interpretation of the information. Questions? Contact Janel Sutkus at jsutkus@cmu.edu.
University Store After-Christmas Sale
The University Store is having an after-Christmas sale on its upper level. The sale features 50 percent off on all clearance merchandise.
Safe Driving Classes Scheduled
Environmental Health & Safety has scheduled two free Safe Driving classes this semester that, depending on your insurance company, may result in lowering your insurance premiums.

University protocol requires that anyone whose job requires them to drive a vehicle on behalf of the university take this class once every three years. The class also is recommended for those who aren't required to drive as part of their job but who may drive on occasion.
 
Classes will be held from 8:30 – 11 a.m. on the following days:
Tuesday, March 11
Tuesday, April 8
To register, go to www.cmu.edu/ehs/training/index.html and click on the Defensive Driving link.
AED Training Offered
Two more classes for Automated External Defibrillator (AED) training have been scheduled for those who have never had the training or for those whose two-year certifications have expired or are about to expire. Classes will be as follows:
10 a.m., Jan. 30
10 a.m., Feb. 18
For those interested in either of these, please go to www.cmu.edu/ehs and click on the Training tab at the top of the page, then go to AED Training. The link to the registration page is at the end of the course description. The classes are open to everyone affiliated with CMU, including students. Class sizes are limited, so register early. Registrants will be notified regarding class location.
Close Windows and Check Spaces
FMS is encouraging members of the campus community to protect their work spaces during the winter months by:
Checking your department's occupied and unoccupied areas;
Closing and locking windows; and
Turning thermostats ON and checking for heat.
Please pay attention to cold spots in your buildings. During extreme cold temperatures, occupants with offices on exterior walls should leave their door open and stairwell doors open to allow warm air to circulate.

There have been more than 45 major incidents of frozen pipes and coils across campus in recent weeks. Please check your areas often and report problems to Service Response at 412-268-2910. Now is the time frozen split pipes will begin to thaw and do damage to buildings.
Nominations Now Open for Graduate Student Awards
The nomination period for the Graduate Student Service and Teaching Awards is now open and nominations are due on Friday, Feb. 7, 2014. The committees would greatly appreciate your support in soliciting and submitting nominations of graduate students who have excelled in teaching or service so that their efforts can be recognized by the university community. Nomination information can be found at http://www.cmu.edu/celebration-of-education/graduate-student/index.html. 

The awards will be presented on Thursday, April 3, 2014, at "Innovation with Impact: Graduate Student Celebration of Research, Teaching and Service" during Graduate Student Appreciation Week. Recipients also will be recognized at the Celebration of Education on Tuesday, April 22, 2014.