February 06, 2014
News Briefs
Locker Room To Be Dedicated In Honor of Dave Maloney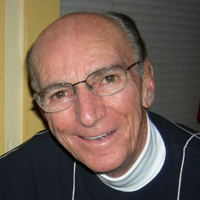 During halftime of the men's basketball game at noon, Sunday, Feb. 16, against the University of Rochester, the Tartans will dedicate its locker room in Skibo Gym in honor of former head coach Dave Maloney. Alumni Buddy Hobart (DC'81) and Paul Hamerly (TPR '77, '79) led the fundraising effort, which also will name a future space in Phase 3 of the athletics facility development plans. Maloney's wife, Roberta, will be present for the halftime dedication ceremony. 
 
Maloney, who passed away in September 2012, was head coach of the Tartans from 1975 to 1983 and compiled an 87-84 overall record. He then became the alumni relations director and director of development at Carnegie Mellon until 1993. During his tenure, he coached the program's single-season leaders in points, assists and field-goal percentage, along with two 1,000-point scorers. The 1976-77 team won its first-ever Presidents' Athletic Conference (PAC) Championship with a 13-1 conference mark and an 18-6 overall slate. With the PAC title in hand, the team became the first in program history to advance to the NCAA tournament. The team still holds the school record for most consecutive wins with 12 during its championship run.
Architecture Students To Improve Housing in Hazelwood
The School of Architecture is one of seven university programs from five countries to receive a grant from Pillars of Sustainable Education, a new $1.5 million program created by the Alcoa Foundation and Architecture for Humanity to support graduate education in sustainability and to explore the use of sustainable materials in architecture and community design.

Each university teams with an NGO to execute a community-based project. The School of Architecture will work with ACTION Housing, a long-established Pittsburgh NGO pursuing dramatic performance improvement in housing for low income and disabled residents. CMU's grant spans two years, according to Nina Baird, adjunct assistant professor, who will oversee CMU's program, which will focus its efforts in nearby Hazelwood.

"This program offers multiple benefits. At CMU, many of our graduate students come from countries growing so rapidly that renovation is often not considered. Through this program, we will focus on renovating existing structures vs. tearing them down. That's extremely important, not only for sustainable use of materials, but also for sustainable community life. The grant promotes cooperative community redevelopment so our students will also gain insights into community dynamics and the process of working with community members in an effort to revitalize their neighborhood," Baird said.

Learn more about the program.
Qatar Students Learn from Nobel Laureate
In the late '70s and early '80s Finn Kydland and Edward Prescott published groundbreaking research on the time consistency of economic policies and the driving forces behind business cycles. In 2004, they were recognized for their contributions with the Nobel Prize in Economic Sciences.

Kydland, who holds the Richard P. Simmons Distinguished Professorship at Carnegie Mellon and is the Henley Professor of Economics at the University of California in Santa Barbara, doesn't typically teach undergraduates. But this spring — for the first time in a decade — Kydland is teaching undergraduate business administration students at Carnegie Mellon University in Qatar.

"We are thrilled to welcome our first Nobel laureate to deliver a course at Carnegie Mellon Qatar. Dr. Kydland has made contributions of great significance to the field of macroeconomics, and this is a rare opportunity for our students to learn from a renowned economist," said Ilker Baybars, dean of Carnegie Mellon in Qatar.

Kydland (TPR'73), a CMU alumnus, first visited the Qatar campus last year to deliver a distinguished lecture in business management. He is now spending five weeks on the Qatar campus, where he is co-teaching a course in Advanced Topics in Macroeconomics and Real Business Cycles with Patrick Sileo, associate dean and professor of economics and finance.
Qatar Campus Welcomes Distinguished Speakers
Ilker Baybars, dean of Carnegie Mellon in Qatar, welcomed two prominent speakers from the Pittsburgh campus this month as part of the Distinguished Scholar in Residence Program. Tom M. Mitchell, the E. Fredkin University Professor and head of the Machine Learning Department, delivered an A. Nico Habermann Distinguished Lecture in Computer Science about how the human brain uses neural activity to represent meanings of words and pictures.

Kannan Srinivasan, the Rohet Tolani Distinguished Professor of International Business and H.J. Heinz II Professor of Management, Marketing and Business Technologies, shared business insights from big data as part of the Richard M. Cyert Distinguished Lecture Series in Business Management. Both lectures were open to members of the Education City and wider communities.

Srinivasan also was joined by Alan Montgomery, associate professor of marketing at the Tepper School, Joachim Vosgerau, professor of marketing at Tilburg University in the Netherlands, and Srinivas Prakhya, 
associate professor of marketing and chairperson of the Marketing Area 
Indian Institute of Management in Bangalore, in a panel session exploring the role of marketing in Qatar's development.
Magazine Honored
Carnegie Mellon Today magazine recently received two awards from the Public Relations Society of America's Pittsburgh chapter at the annual awards banquet, Jan. 28 in PNC Park's Hall of Fame Club. Carnegie Mellon Today won a Renaissance Award for its "First Word" editor's column, and an Award of Merit for its April 2013 cover story, "Accidental President." The magazine has won 101 awards since 2007.
Back to the Moon Day at Carnegie Science Center
Members of the CMU spinoff Astrobotic Technology will be on hand for Back to the Moon Day at the Carnegie Science Center, 11 a.m. – 5 p.m., Saturday, Feb. 8. Astrobotic, founded by CMU roboticist William "Red" Whittaker, the Fredkin University Research Professor, is one of 18 teams vying for the Google Lunar XPrize. The competition is offering $30 million in prizes to the first privately funded team to safely land a robot on the surface of the Moon and have that robot travel 500 meters over the lunar surface and send images and data back to Earth. Admission to Moon Day is free. Read more about the Carnegie Science Center event.
Learn To Swim
Adult group swimming lessons began Feb. 4 and will continue every Tuesday for five weeks (Feb. 4, 11, 18, 25 and March 4) from 6:30 – 7 p.m. in the University Center pool. Classes are $15 each or you can pay $75 for all five weeks at the University Center Equipment Desk. The equipment desk now accepts credit cards and plaid cash.  The lesson schedule is as follows:
Week 1 Bobbing, Floating, Gliding and Kicking
Week 2 Backstroke, Freestyle Arms and Breathing
Week 3 Elementary Backstroke and Breaststroke
Week 4 Deep Water—survival techniques and treading water
Week 5 Review—Swimmers choice
Questions? Contact Pattye Stragar at pls@andrew.cmu.edu.
Research Conduct Seminar Series Resumes
Carnegie Mellon's Office of Research Integrity and Compliance (ORIC) is once again sponsoring the Responsible Conduct of Research (RCR) Seminar Series during the spring 2014 semester to provide faculty, students, and staff members with an overview of topics typically covered in RCR curricula. An upcoming session is scheduled as follows:
Noon - 1 p.m., Wednesday, Feb. 12, McKenna/Peter Room, UC: Research Misconduct
More information is available on the RCR website. Space is limited, so please register early.
Orientation Counselor Application Process Has Begun
The Orientation Counselor Application process for 2014 begins Feb. 1, when the application will become available online at http://www.studentaffairs.cmu.edu/first-year/oc/. The application deadline is Feb. 21.  Orientation Counselors must have a 2.5 cumulative QPA and be an enrolled undergraduate or graduate student for Fall 2014.
Interviews will be conducted in late February and successful applicants will be notified in April. A mandatory training session will be held from 11 a.m. – 3 p.m., Saturday, April 26 in the University Center. 
For more information, go to http://www.studentaffairs.cmu.edu/first-year/oc/.
2013-2014 Carnegie Mellon Factbook Now Online
The 2013-2014 Carnegie Mellon University Factbook is now online at http://www.cmu.edu/ira/factbook/facts2014.html. Each section is provided in a separate PDF, which is led by a linked Table of Contents and an introduction. The introductions to each section include definitions necessary for accurate interpretation of the information. Questions? Contact Janel Sutkus at jsutkus@cmu.edu.
Safe Driving Classes Scheduled
Environmental Health & Safety has scheduled two free Safe Driving classes this semester that, depending on your insurance company, may result in lowering your insurance premiums.

University protocol requires that anyone whose job requires them to drive a vehicle on behalf of the university take this class once every three years. The class also is recommended for those who aren't required to drive as part of their job but who may drive on occasion.
 
Classes will be held from 8:30 – 11 a.m. on the following days:
Tuesday, March 11
Tuesday, April 8
To register, go to www.cmu.edu/ehs/training/index.html and click on the Defensive Driving link.
Close Windows and Check Spaces
FMS is encouraging members of the campus community to protect their work spaces during the winter months by:
Checking your department's occupied and unoccupied areas;
Closing and locking windows; and
Turning thermostats ON and checking for heat.
Please pay attention to cold spots in your buildings. During extreme cold temperatures, occupants with offices on exterior walls should leave their door open and stairwell doors open to allow warm air to circulate.

There have been more than 45 major incidents of frozen pipes and coils across campus in recent weeks. Please check your areas often and report problems to Service Response at 412-268-2910. Now is the time frozen split pipes will begin to thaw and do damage to buildings.
Graduate Student Award Nominations Due Tomorrow
Nominations for the Graduate Student Service and Teaching Awards are due tomorrow, Friday, Feb. 7. The committees would greatly appreciate your support in soliciting and submitting nominations of graduate students who have excelled in teaching or service so that their efforts can be recognized by the university community. Nomination information can be found at http://www.cmu.edu/celebration-of-education/graduate-student/index.html. 

The awards will be presented on Thursday, April 3, at "Innovation with Impact: Graduate Student Celebration of Research, Teaching and Service" during Graduate Student Appreciation Week. Recipients also will be recognized at the Celebration of Education on Tuesday, April 22.