August 28, 2014
News Briefs
CMU-Alert Test Tomorrow
A test of the university's Emergency Notification Service, CMU-Alert, will be conducted at 4:30 p.m. tomorrow, Friday, Aug. 29.

All students are pre-registered for CMU-Alert; Carnegie Mellon faculty and staff are encouraged to register for this service if they have not already done so.

The service sends voice and/or text messages to registered phones in the event of a campus emergency. These messages provide brief details about the nature of the emergency and will always direct you to more information, instructions and timely updates at www.cmu.edu/alert. Those who register after 5 p.m., today, Thursday Aug. 28, will not receive the test message tomorrow.

Faculty and staff can register for the CMU-Alert service online at www.cmu.edu/alert.  Students can also register additional contacts at this site. Click on the "Register for CMU-Alert" link in the grey box at the top right-hand side of the page. You will need to login with your username and password to access the registration page.

Your contact information will be treated confidentially. You will be contacted by the CMU-Alert system only if there is an incident/event that threatens public safety or during tests of the system in the spring and fall semesters. Note that the text and voice options may carry a nominal fee for recipients, depending on your cellphone carrier and cellphone plan. The recipient is responsible for these fees.

Alert information also will be posted in a special area at the top of www.cmu.edu directing users to more information at www.cmu.edu/alert.
CMU Experts Speak at Governor's JOBS1st Summit  

CMU President Subra Suresh and Special Faculty Jessica Trybus (CMU'04), CEO of Etcetera Edutainment, spoke at Pennsylvania Governor Tom Corbett's JOBS1st Summit, held Aug. 25–26 in Pittsburgh. The summit served as a forum for business, government and education leaders to shape Pennsylvania's economic future and build on efforts to align education, training and technology with employer needs.

President Suresh joined the CEOs of Deloitte LLP and Unisys Corp. in a discussion titled "The Future of Work and Learning: Examining Opportunities for Talent Development in the 21st Century," moderated by Melanie Brown of The Heinz Endowments.

 "We are in the business of talent recruitment and talent creation," Suresh said, emphasizing competition for the best, brightest and most diverse talent is increasingly global. He also noted the university's impact on Pittsburgh's economy and the value of partnerships with regional organizations.

Suresh introduced attendees to the Simon Initiative, which is harnessing CMU's decades of learning data and research to improve educational outcomes, and previewed BrainHub, an initiative launched this week to utilize technology to significantly improve our understanding of the brain and behavior.

Trybus, a graduate of CMU's Entertainment Technology Center, spoke on a panel titled "Examples of Gaming Technology Creating the Intersection of Work and Learning."  She described how Etcetera Edutainment's products combine the engagement techniques of game design with research-based principles of learning to deliver better transfer of knowledge and skills. Her company has created workforce training and education solutions for clients in manufacturing, construction, utilities, health care and retail sectors.
CMU Hosts Women in the Workplace Symposium, Sept. 4-5
Despite social and economic changes that have transformed the modern workplace and workforce, gender inequality continues to persist. Current studies by leading academic researchers across North America are now better defining the causes of gender inequality, demonstrating the societal effects and offering potential solutions for the marketplace.

Bringing together this vanguard of academics and research, Carnegie Mellon is hosting a symposium titled "Women in the Workplace: Navigating the Labyrinth" on Sept. 4-5.

The conference will be hosted by faculty at CMU and the University of Pittsburgh, with financial support from the Carnegie Bosch Institute at CMU and the Women's Leadership Initiative at Georgetown University.

Organizers are CMU's Laurie Weingart, senior associate dean of education and the Carnegie Bosch Professor of Organizational Behavior and Theory at the Tepper School of Business; Linda Babcock, the James M. Walton Professor of Economics at CMU's Dietrich College of Humanities and Social Sciences; and Lise Vesterlund, the Andrew W. Mellon Professor of Economics at Pitt.

Learn more.
CUC East Courtyard Closed for Renovations
The outdoor plaza at the east end of the Cohon University Center (CUC) — the area adjacent to Margaret Morrison Carnegie Hall and the West Wing Residence Hall — will be closed through Oct. 9 for renovations, including the installation of new outdoor seating, festive lighting, poles with decorative campus banners and enhanced landscaping.

The perimeter sidewalks will remain open during construction. However, the bike racks are being relocated to the north side of West Wing House overlooking Gesling Stadium. The best access to the bike racks will be between Resnik and West Wing dormitories.
Questions or comments should be directed to Ed Hydzik, senior project manager for Campus Design and Facility Development, at eh0x@andrew.cmu.edu.
IRA Opens Survey Resource Center
Institutional Research and Analysis (IRA) is now providing survey research and design support for undergraduate and graduate students. Beginning Thursday, Sept. 11, an IRA researcher will be available from 10 a.m. - 2 p.m. each Thursday in UTDC 414. No appointment is necessary.

Although the center prefers to have students engage in a thorough research process, it will work with students wherever they are in the process, for example, the center will:
discuss how to clarify their research questions;
help them construct survey items to answer their research questions, giving attention to instructions, item wording, measurement properties of response sets, and item order; or review an existing survey instrument, including instructions, item wording, measurement properties of response sets, and item order;
explain how to test survey items and revise them when necessary;
share best practices for survey administration and maintaining respondent confidentiality;
provide guidance for analyzing collected data; and
show examples of reporting results and findings.
The center will supplement the in-person support with a series of very brief, detailed, single-topic handouts.

The Survey Resource Center could be particularly valuable for students who choose to use surveys for course projects/theses/dissertations, but who have not had instruction on how to measure attitudes, perceptions, behaviors, etc.; how to create good instruments; or how to test survey items.

The center also will provide support to students who want to do surveys outside of coursework, for example, related to a student organization, a residence hall, student government, or for their personal interest.

Learn more about the Survey Resource Center.
Record Enrollment at Silicon Valley
The Silicon Valley campus has set another new enrollment record this year with more than 275 total students, including 200 incoming students. The new class includes 50 second-year students in the Information Networking Institute's bicoastal Master of Science in Information Technology (MSIT) program.

This year's student population also includes 27 Ph.D. students and approximately 50 students who are in their second year of their master's degree programs.
ORIC Offers Responsible Research Conduct Seminar Series
CMU's Office of Research Integrity and Compliance (ORIC) is once again sponsoring the Responsible Conduct of Research (RCR) Seminar Series during the fall 2014 semester to provide faculty, students and staff with an overview of topics typically covered in RCR curricula. All sessions are from 12 – 1 p.m. in the Cohon University Center. Upcoming sessions are as follows:
Wednesday, Sept. 10: Export Control Basics;
Wednesday, Sept. 24: Conflict of Interest;
Wednesday, Oct. 22: Research Misconduct Lessons;
Wednesday, Oct. 29: Using the IRB and Ethical Issues Involving Human Subjects Research;
TUESDAY, Nov. 4: International Research Considerations: Shipping and Setting Up a New Lab;
Wednesday, Nov. 12: Data Security; and
Wednesday, Nov. 19: Lab Safety.
More information is available on the RCR website. Space is limited, so please register early.
Carnegie Mellon Women's Association Kicks Off New Year With Fall Reception
The Carnegie Mellon Women's Association (CMWA) will open its 93rd year with a fall reception for CMWA members on Sept. 18 at the President's Residence. The fall reception, one of the CMWA's best attended events, will be hosted by Carnegie Mellon First Lady and Honorary CMWA President Mary Suresh.  Invitations and RSVP information about the event will be sent to CMWA members prior to the reception.

The CMWA provides networking opportunities to women affiliated with CMU through a variety of programs and events throughout the year. The association encourages women to develop a greater sense of community life at the university. Additionally, for the past 50 years, the CMWA has provided annual scholarship awards to deserving undergraduate senior women. The funds for the annual scholarships are derived directly from annual membership dues and event fees throughout the year.

Membership in the association is open to all women associated with the university, including faculty, administrators, trustees and staff, or wives/partners and friends of faculty, administrators, trustees and staff. Dues are $10 for a yearly membership (July 1 - June 30). The annual dues go directly toward the association's annual scholarship fund. Those wishing to become members and attend the event may complete the online membership registration and bring their dues in person to the fall reception.

For more information about the CMWA, see the CMWA website, follow the CMWA on Facebook, send email to cmwa@andrew.cmu.edu, or call Alexa Hansen at 412-268-8849.
Fire Safety Awareness: EH&S To Stage Dorm Room Fires, Sept. 9
The Environmental Health & Safety Department will conduct two mock dorm room fires between 3 and 5 p.m. on Tuesday, Sept. 9 on the College of Fine Arts lawn. The purpose of the staged fires is to inform the campus community how fast fire travels and how quickly it can be extinguished by a single sprinkler head.

The first fire will depict an example of an on-campus dorm room equipped with a sprinkler head. All on-campus residence halls are equipped with sprinkler systems. The second fire will show an example of an off-campus room without a fire suppression system.

Fire safety information will be available during the presentations. Questions should be directed to EH&S Fire Safety Manager Richard Caruso at rmcaruso@andrew.cmu.edu or 412-268-9404.
Paint Your Office Green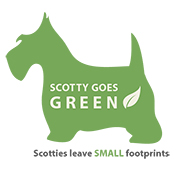 Sign-up begins Sept. 2 for the Scotty Goes Green Office Certificate Program, which aims to engage faculty and staff in an office make-over program that promotes environmental practices by reducing your office's environmental footprint.

Participants can choose to meet one of three levels of environmental-friendliness — bronze, silver or gold. 
 
The goals of the program are to:
Engage CMU faculty and staff in activities that will help to make CMU a leader in campus sustainability;
Recognize and reward leadership in sustainability;
Educate participants about how and why to take action;
Support the Pittsburgh Climate Action Plan;
Further integrate sustainability into campus culture;
Conserve water, save energy, minimize waste and save money; and
Promote campus policies that support sustainability.
More details about the Scotty Goes Green program will be available soon at http://www.cmu.edu/environment/.

For more information contact Barb Kviz at bk11@cmu.edu or 412-268-7858.
Tartans Offer Private Swimming Lessons
Carnegie Mellon's intercollegiate swimming and diving team is offering private, one-on-one, 30-minute swimming lessons for beginners, intermediate and advanced swimmers on Sept. 2, 3, 4, 9, 10 and 11. Lesson times are 4:30 – 5 p.m., 5 – 5:30 p.m., 5:30 – 6 p.m. and 6 – 6:30 p.m. in the Cohon University Center pool.
The cost is $20 for one lesson, $50 for three lessons and $100 for six. Make checks payable to CMU Swimming and Diving.
For more information and to register, contact
Kellie Ayres
at
klayres@andrew.cmu.edu
or 412-268-6082.

Athletics To Expand Outdoor Recreation Program
The Carnegie Mellon Athletics Department will launch an expanded outdoor recreation program this fall to provide greater extracurricular opportunities for members of the university community.

"We are excited to expand our program in a strategic way to meet the needs of our students, staff and faculty. Our ambition is to provide more opportunities for social engagement through sport, competition and physical activity," said Director of Athletics Josh Centor. "We have strategically invested resources in a way that we feel will maximize our potential in this realm."

The department has purchased equipment for a number of popular outdoor games, including lawn volleyball, lawn badminton, bocce, corn hole, Kan Jam, Spike Ball, washer toss, croquet, wiffle ball and ladder ball. Throughout Orientation and the first week of classes, the Athletics Department staff will organize various games and activities on the areas adjacent to the Cut, across from Warner Hall, daily from 3-6 p.m.

Following the first week of classes, the department will offer structured outdoor activities from 3-6 p.m. on Tuesdays and Thursdays. The outdoor games will be available for checkout at the CUC equipment desk at other times. The department will also expand its physical education program to include more outdoor recreational activities during the academic year. Individuals or organizations interested in participating during the 3-6 p.m. timeframe should contact Sara Gauntner at sarap@andrew.cmu.edu.
Hear Ye, Hear Ye: Staff Council Offers Tickets to the Pittsburgh Renaissance Festival
Staff Council is offering discount tickets to the Pittsburgh Renaissance Festival. The tickets are valid for weekends and Labor Day through Sept. 28.

The Pittsburgh Renaissance Festival features a magical tour through time and legend. As you wander down the village streets and pathways of the festival, ready thyself to mingle with master revelers, watch artisans create original works of their ancient craft and be taken in by the tantalizing aromas of roast turkey, steak on a stake, fresh baked goods and much more. Enjoy interactive theater amidst jousters, jugglers, minstrels and maidens faire.

Ticket prices are $14.50 for adults and $7 for children. Cash only, please. Tickets also can be purchased by contacting Sharon Cavlovich (sharonw@cmu.edu) or Nicole Stenger (nstenger@cs.cmu.edu).

For more information on the festival, go to http://pittsburghrenfest.com/.
Last Call: 2015 Alumni Award Nominations Due Sept. 1


The CMU Alumni Association is accepting nominations for the 2015 Alumni Awards. Each year, the association honors alumni, students and faculty for outstanding service to the university and alumni who have achieved exceptional success in their chosen professions.
 
We need your nominations! An online nomination form, list of current and previous award recipients and descriptions of each award category can be found on the Web at www.alumni.cmu.edu/awards. Packets may be submitted online or sent via email (alumni-awards@andrew.cmu.edu), fax 
(412-268-7239) or campus mail (Attention: Alumni Award Nominations, Office of Alumni Relations & Annual Giving, Alumni House, 2nd Floor).

Save the Date: The 2014 Alumni Award honorees will be honored beginning at 5:30 p.m., Friday, Oct. 10 during Ceilidh Weekend. Learn about this year's winners at www.alumni.cmu.edu/awards.



For more information, send email to alumni-awards@andrew.cmu.edu.