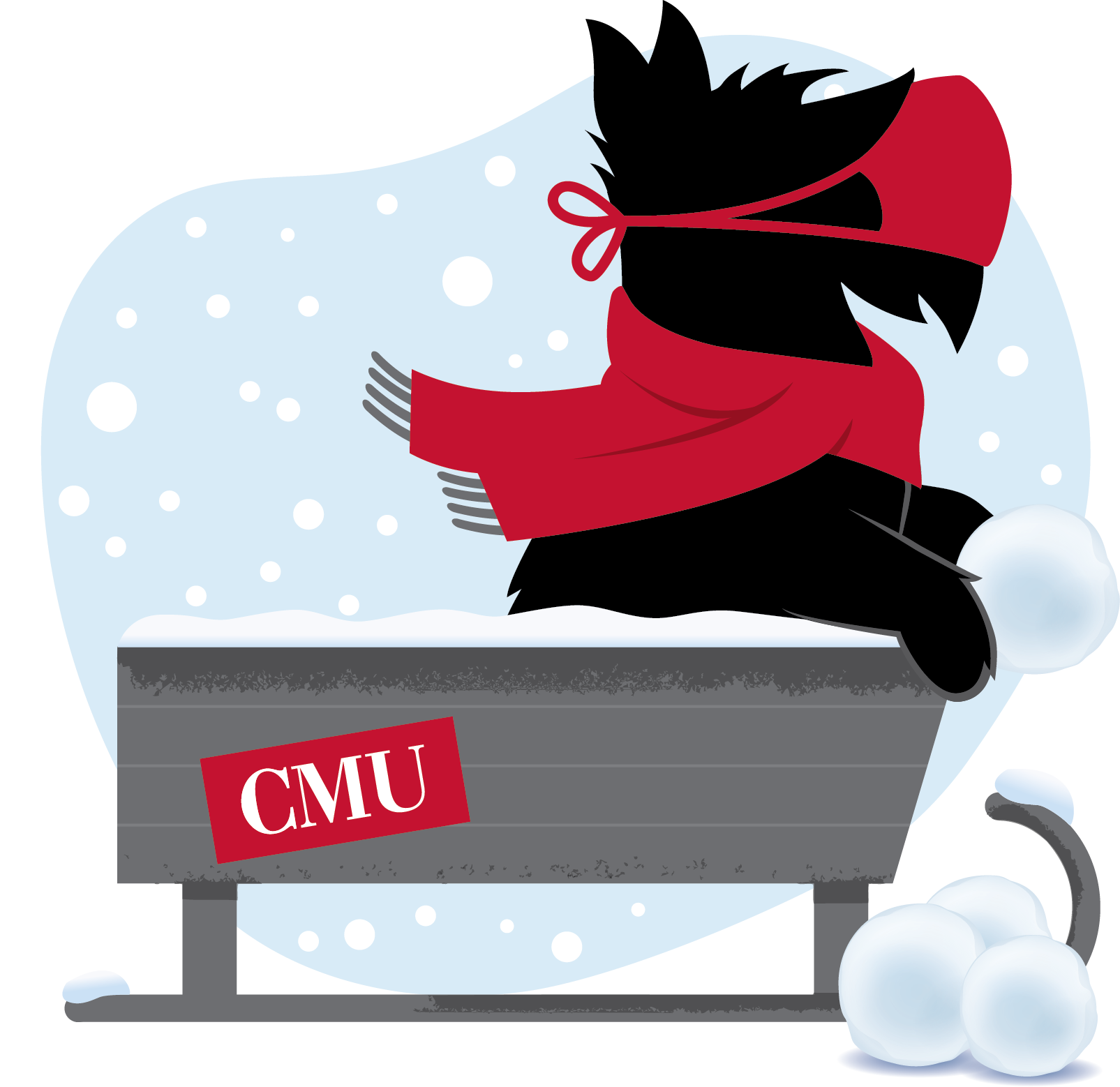 January 19, 2021
Winter Weeks of Welcome
CMU kicks off spring semester with robust slate of activities and connection opportunities for students
By Katy Rank Lev klev(through)andrew.cmu.edu
Media Inquiries
Carnegie Mellon University traditionally welcomes students to the spring semester with a week-long program of activities ranging from career fairs to midnight breakfast. The academic calendar has shifted in 2021, and the Student Affairs team has likewise adapted.
Rather than one week packed with in-person events, CMU will offer Winter Welcome, stretching from move-in through the second week of classes, Jan. 23 through Feb. 13.
"We want to capture existing traditions as well as coordinate with our student organizations who have already rearranged their calendars based on the delay of the start of the semester," said Julie Schultz, associate dean of First-Year Orientation and Family Engagement.
Students returning to in-person learning this spring must commit to a 14-day modified arrival quarantine prior to engaging with campus. Schultz and departments throughout Student Affairs and CMU built the Winter Welcome calendar in a way that acknowledges the struggles inherent in the quarantine, thus providing a wide range of virtual things to do, from wellness and trivia to meet-and-greets and just plain fun, while students are keeping their distance from one another.
Student Leadership, Involvement, and Civic Engagement  (SLICE) will serve as the hub for the welcome activities and has also coordinated opportunities for student service. For example, students can support the Smithsonian Transcription Center project by converting handwritten historical documents into typed texts accessible to all.
Since many students will be moving in to the residence halls or even arriving in Pittsburgh for the first time, Winter Welcome programming includes some orientation refreshers to connect students with campus resources and to review policies and procedures related to the pandemic.
Schultz said, "Some programming will be targeted to specific audiences, like welcome activities for international students, but in general, we've put together virtual events that will help students feel connected to each other and to CMU no matter where they're studying around the country or world."
Throughout fall semester, Student Affairs staff heard feedback that students want more opportunities to hang out and make new friends in an unstructured environment. This feedback helped to shape the events coordinated in part by student leadership groups.
The Winter Welcome offerings range from pop culture trivia to escape rooms, blended with professional development activities and opportunities to connect with campus organizations. Where possible, students can pick up kits to enhance their experiences. For example, they can tune in for a cooking demonstration on National Homemade Soup Day and then pick up a free cup of soup from dining locations throughout campus.
Career Fairs
All majors, including arts, business, computer science, engineering, humanities, and science students, are invited to meet with employers from a wide range of industries looking to fill numerous and varied roles. There will be a special early engagement event designed to introduce first-year and sophomore undergraduates to employers. Registration and sign-ups for one-on-one appointments with recruiters open soon.
THE (virtual) FAIR
Carnegie Mellon has over 300 Student Government-recognized student organizations, and THE FAIR is the one-stop-shop for undergraduate and graduate students, staff and faculty to roam and find ways to get involved! This virtual showcase features organizations spanning a variety of interests and passions representing: religious/spiritual, community service/philanthropy, gender/LGBT, media/publications, club sports/martial arts, professional/academic, political/activism, performance/artistic, gaming, technology, and general interest groups. All are encouraged to attend and find their niche at Carnegie Mellon!
Virtual Paint Night
Enjoy an evening of relaxation and art! Join fellow students for a virtual Paint Night with a live host and step-by-step instructions. Supplies will be mailed to students in advance (unfortunately, we can only mail supply kits to students living in the United States). Register by 9 a.m. ET on Jan. 22. 
Relaxation Rituals
It can be helpful to build relaxation into your daily practice to decrease stress, to improve your sleep, and to build your immune system. Join a low-key session on different practices you can include in the evening hours to relax, from journaling, to identifying teas that are best for downtime, to sound-bathing, to simple stretches to ease tension.