For Students
Fall 2021 Student Arrival Information
Students are not required to complete an arrival quarantine before coming to campus for the fall semester.
Tartan Testing
All students who are in progress with becoming fully vaccinated or those students who have been exempted from the COVID-19 vaccine requirement must participate weekly in Tartan Testing (the university's COVID-19 asymptomatic testing program). 
In connection with our launch of the fall semester, the university requires every student to complete two baseline tests through the Tartan Testing program. The first of these tests should ideally be completed within five days after arrival to the Pittsburgh area, while the second must be completed sometime during your second week in Pittsburgh.
Students already living in the Pittsburgh area should plan to complete their testing within the two weeks prior to their engagement with campus activities, research, orientation or classes.
Vaccine Requirements
Consistent with scientific evidence on the importance of vaccine adoption to control spread of the virus, to the extent permissible by law, Carnegie Mellon University will require all enrolled students to be vaccinated for COVID-19, effective this fall semester. This policy will apply to all undergraduate and graduate students in U.S.-based programs.
Those who are not fully vaccinated (two weeks after the final vaccine dose) with a WHO-emergency use listed or U.S.-emergency use authorized vaccine will be required to start the vaccination process as they begin engaging in campus life (e.g. orientation programs, moving into residence halls, coming to class, joining research activities, etc.).
While awaiting full vaccination status, students will be expected to participate in mitigation activities such as weekly Tartan Testing, wearing facial coverings and participating in the Daily Self-Assessment. 
Read the vaccination and/or revaccination guidelines for both domestic and international students.
Vaccine Documentation
Students are required to participate in CMU's COVID-19 Vaccine Database as part of the university's fall 2021 vaccine requirement for all enrolled students. In keeping with other immunization requirements, we ask that all students upload their documentation no later than August 2
Carnegie Mellon will offer vaccine clinics on campus for those needing vaccinations. Register your interest in an upcoming on-campus vaccine clinic.
A Tartan's Responsibility
The realities of this pandemic mean that life is different. And evolving.
We want to be transparent that a redesign of our educational approach, along with the requirements outlined in A Tartan's Responsibility, are subject to change as conditions of the virus evolve.
A Tartan's Responsibility outlines the expectations we have for all CMU students who will resume living, learning, working and interacting with our campus community, whether living on or off campus. By coming to Pittsburgh for in-person instruction, research and campus engagement, you agree to adhere to the following rules both on and off campus, for as long as they are in effect.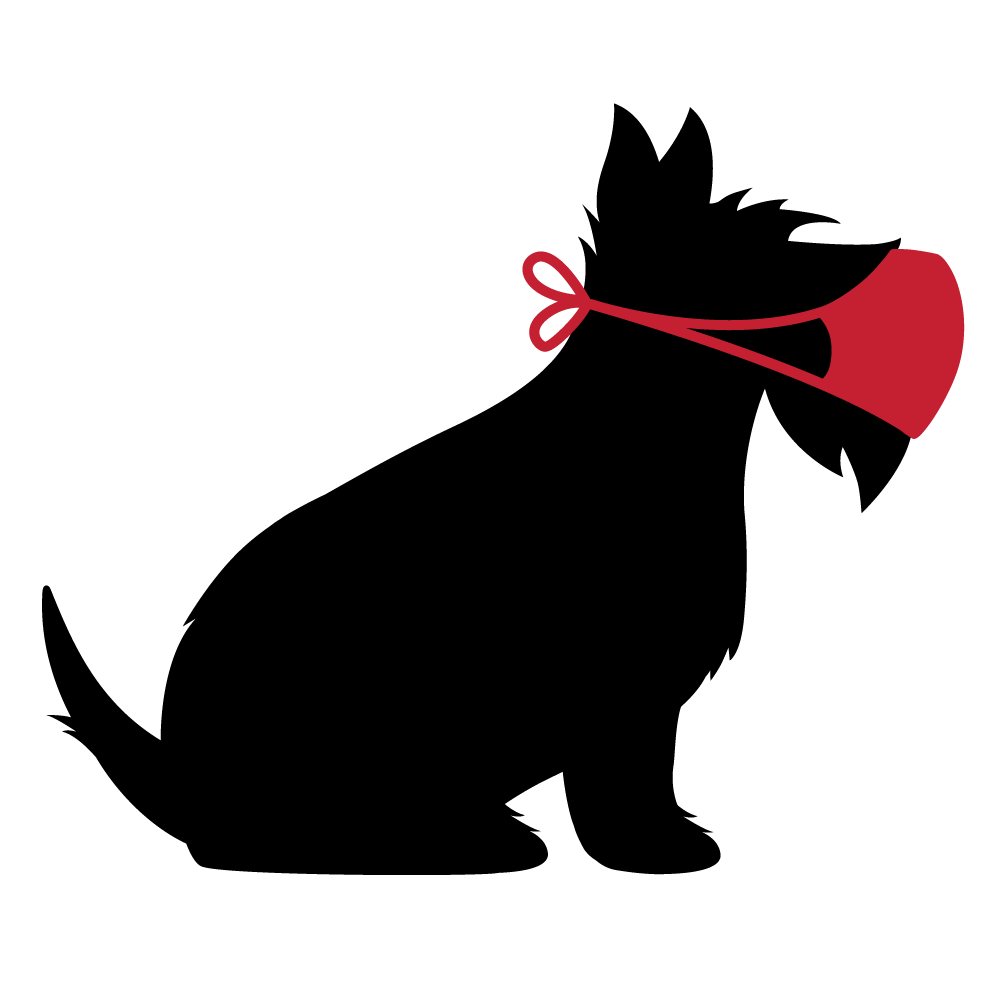 Contribute to the Identification of COVID-19
Responding to Contact Tracing and Space Tracing Efforts
Contact tracing is critical to our strategy for preventing community spread of the virus, protecting your health and to maintaining the privilege of an in-person educational experience.
The Allegheny County Health Department has authorized the university to conduct contact tracing on behalf of university community members. Under the direction of University Health Services (UHS), staff are trained on standardized protocols and systems that are consistent with those used by the county in order to integrate seamlessly with the broader community.
If a university community member tests positive or is deemed probable for COVID-19, the university initiates contact and space tracing. Contact tracing is performed by staff trained on standardized, evidenced-based protocols and systems, including requirements around confidentiality.
If you test positive for COVID-19 or are deemed to have a probable case, your identity will not be disclosed to those identified as close contacts through contact tracing.

Students are encouraged to communicate directly with faculty or research supervisors if they must miss class or have other academically-related needs. You may also elect to give permission for your college liaison to assist with disclosing your status to your faculty members or others on campus who can provide individualized support or accommodation.
next steps after contact and space tracing  
Once the contact and space tracing interview with the student is completed, Community Health and Well-Being (CHWB) is contacted with results.
CHWB notifies: College Liaisons for students, Human Resources for faculty and staff, Facilities Management and Campus Services (FMCS) and the Covid Coordination Team (CTC) Communicators.
Clinical care coordination, emotional and academic support are offered to students diagnosed with COVID-19. Faculty and staff will also be provided support through Human Resources.
Complying with Required Testing Protocols
Our strategy for COVID-19 detection begins each semester with asymptomatic student testing. This mass testing is an approach that many universities are deploying to identify outbreaks and inform control measures. All students are expected to be tested prior to participating in on-campus activities and classes. The university covers the cost of these tests.
University Health Services (UHS) staff routinely processes clinical tests in their on-site laboratory and are trained and certified by the federal government through CLIA (Clinical Laboratory Improvement Amendments) to conduct in-house COVID-19 testing for students. 
Throughout the semester, if students present with any symptoms that suggest a COVID infection or are close contacts of known positive or probable cases, our testing strategy calls for three types of tests to quickly assess students and provide rapid results. Based on clinical guidelines and testing supplies, UHS will administer a rapid PCR test or a rapid antigen test so we can take swift action for confirmed positive cases (residential students will be administered a rapid PCR test so that appropriate housing accommodations can be made). For negative antigen test results, we will administer a confirmatory PCR test (with results in 2-4 days).
All students with positive test results, as well as those waiting for confirmatory results, will be provided care, guidance and contact tracing as appropriate. 
If a student receives a positive result from an antigen test, a plan for care, isolation and contact tracing will be initiated.
If a student receives a negative result from an antigen test, a confirmatory PCR test (that will return results in approximately 2 to 4 days) will be performed to validate the results of the initial test. Students will be provided care and guidance until results of the second test are received.
Support the Containment of COVID-19
Quarantine and Isolation Plans
We will use a combination of quarantine and isolation plans to help protect our community by preventing exposure to people who have or may have been in close contact with someone who has tested positive for COVID-19 over the past 10 days. 
CMU guidance does not accept a negative COVID-19 test as an alternative to the 10-day isolation required for a COVID-19 positive/probable individual or the 10-day quarantine for an individual identified as a close contact.
Quarantine
Quarantine separates and restricts the movement of people who are asymptomatic but need to be monitored due to close contact with a COVID-19 individual. Students will be directed to quarantine when appropriate and given instructions on how to meet their basic needs and receive support from the university while ensuring they do not contribute to community spread.
During quarantine, we expect students to monitor their health and follow the guidance of a health care provider. They must remain in quarantine until cleared by a health care provider to return to any campus or community activities.
This type of quarantine is more restrictive than the

modified quarantine approach

students completed prior to joining in-person coursework or engaging in other on-campus experiences at the beginning of the semester.
If students in quarantine receive a positive diagnosis of COVID-19, they will be directed to isolate until cleared by a health care provider.
Isolation
Isolation separates people who have been diagnosed with COVID-19 as well as people who are close contacts of someone with a positive diagnosis and are symptomatic (probable cases) from people who are not sick. Students with a positive diagnosis of COVID-19 and probable cases will be directed to isolate until cleared by a health care provider to return to any campus or community activity.
Residential students who test positive for COVID-19 or who have a probable COVID-19 diagnosis will be provided isolation housing. We have reserved private bedrooms and bathrooms in campus residences, and will organize meal delivery and laundry service for these students to reduce spread of infection.
Off-campus students will be given instructions on how best to isolate in their residence, including how to isolate with family/roommates when necessary.

All students diagnosed with COVID-19 will be actively supported by university staff throughout their isolation period to ensure their physical, mental and emotional well-being.