For Students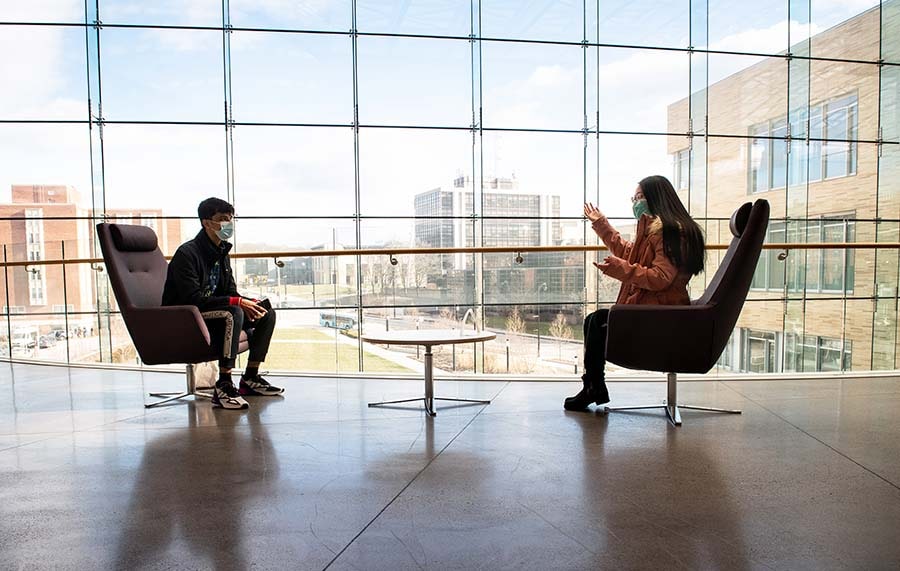 The realities of this pandemic mean that life is different. And evolving.
We want to be transparent that a redesign of our educational approach, along with the requirements outlined in A Tartan's Responsibility, are subject to change as conditions of the virus evolve.
In-Person Activities & Spaces
View the guidelines outlined on the In-Person Activities & Spaces page that prioritize the safety and health of all members of the campus community.
---
Four Steps of A Tartan's Responsibility
A Tartan's Responsibility 
A Tartan's Responsibility outlines the expectations we have for all CMU students who will resume living, learning, working and interacting with our campus community, whether living on or off campus. By coming to Pittsburgh for in-person instruction, research and campus engagement, you agree to adhere to the following rules both on and off campus, for as long as they are in effect.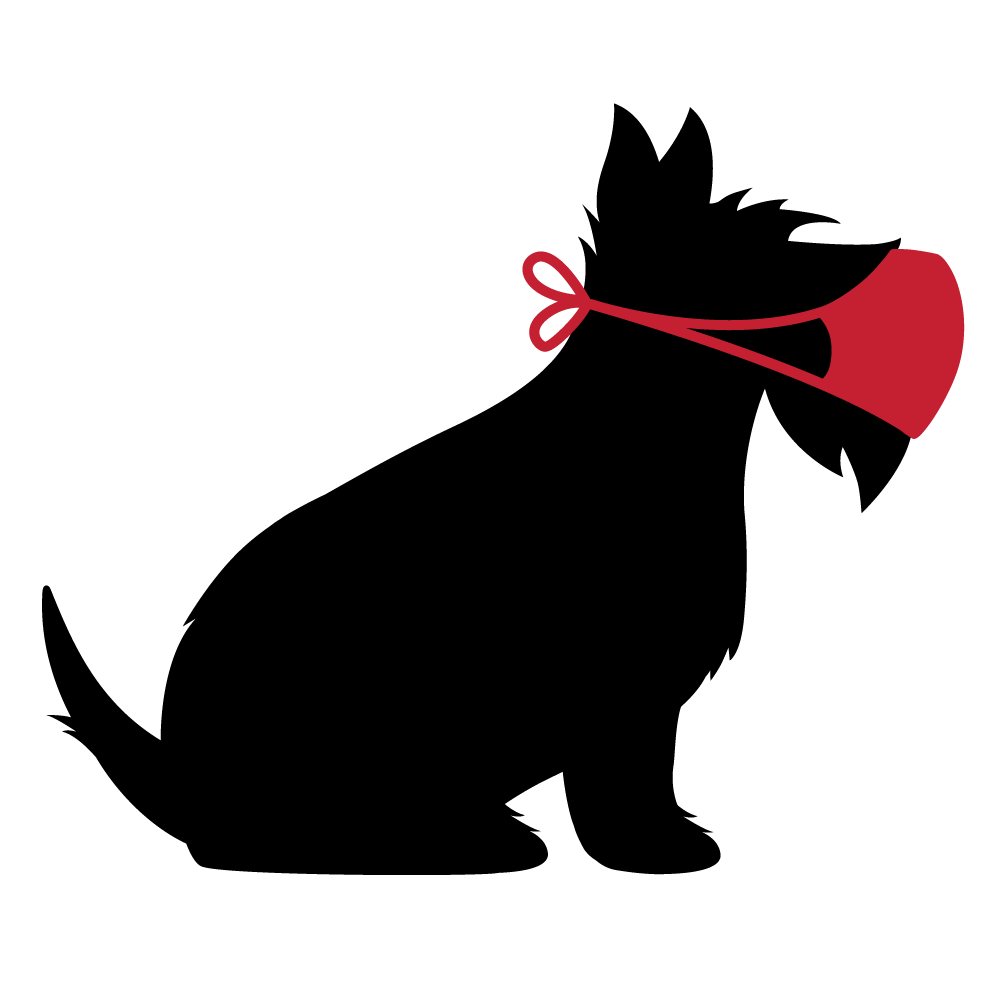 1. Minimize the Introduction of COVID-19
Modified Arrival Quarantine Period: Important Details
As part of our arrival process, and as outlined in A Tartan's Responsibility, the university is requiring every student coming from outside Southwestern Pennsylvania to complete a 14-day modified quarantine period in a residence hall or in the Pittsburgh area.
This modified quarantine must be done prior to joining in-person coursework or engaging in other on-campus experiences, and can be done while living in the other Southwestern Pennsylvania location, in your on-campus or off-campus residence or a combination of the two.
When modified quarantine begins
The modified quarantine period begins once you have moved into the local location where you will be residing during the quarantine, and have obtained all of the essential items (such as groceries, supplies or medications) that you feel you will need during that time. 
We wish to emphasize the importance of this 14-day arrival quarantine period for all students arriving from outside the region — whether on-campus or off. We urge you to please take this commitment seriously and to re-read A Tartan's Responsibility to ensure you understand all of the expectations to which you are agreeing before you arrive on campus.
Hybrid Model during quarantine period
If you cannot arrive to the area 14 days prior to your first permitted in-person instruction date, the hybrid model of education is intended to allow you to participate fully in your education until your quarantine period is completed. Faculty and advisors are aware that students must abide by this expectation, which in a number of cases will mean that students begin the semester learning remotely.
Benefits of our Modified arrival Quarantine
Our modified arrival quarantine period provides students the opportunity to:
Self-monitor their health after travel
Seek COVID-19 testing and support from University Health Services if they are experiencing symptoms 
Engage in specific types of in-person interactions and outdoor activities to support social and emotional connections that maintain positive mental health and well-being
Guidance from both our county and state suggests that this period will help reduce the spread of the coronavirus on campus and in the broader community.
Expectations for on-campus and off-campus residents
The expectations for the quarantine period will look slightly different depending on whether you are residing on campus or off campus.
On-Campus Residents
While in modified quarantine, residential students may not attend events or classes on campus, nor may they leave campus for any reason other than a personal emergency.
The following on-campus errands are permitted so long as physical distancing is maintained and a facial covering is worn:
Food from a campus dining location
Supplies from the University Bookstore
Packages from the Postal Services package window
Attendance at health care appointments, including those for COVID testing
Sitting, walking or exercising outdoors 
Except for being outdoors or on campus for the purposes above, residential students were expected to remain at or in their residence hall. For the purposes of some limited opportunities for social interaction, first-year residential students were assigned to a pod consisting of 10-15 of their fellow residents with whom they can interact, eat and move in with while following all of our mitigation requirements such as wearing facial coverings and physically distancing.
This pod also served as a group for some Winter Welcome activities. Each pod will be joined by their resident assistant (RA) for meals and some socializing activities. RAs will provide more detailed information about how pods will operate in relation to these experiences.
Upperclass students should discuss their move-in plans with their suitemates or apartment mates to synchronize the timing of their arrival quarantine periods to the degree possible.
Individual or group engagement across or between established pods is not permitted. Residential students from SWPA who wish to interact with other residents during the quarantine period will be expected to join a pod and follow the same requirements as the other students in the pod.
Residential students are reminded that all expectations related to housing-specific health and safety mitigations will also be in effect during the quarantine period.
Off-Campus Residents (Undergraduate and Graduate)
While in modified quarantine, off-campus students are not permitted to be present on-campus for any reason other than to pick up items left in storage. As students are expected to remain at their local residence for the entirety of the quarantine, plan on either obtaining all food and supplies needed for the quarantine prior to starting it, or by using drop-off delivery services. Proximate to the university, Aldi, Market District, Whole Foods and Target all offer delivery to nearby private residences.
Students living together in an apartment or house are strongly encouraged to coordinate travel schedules for move-in to occur on as close to the same day as possible in order to start the quarantine period together. Thereafter, they should work together to maintain physical distancing whenever possible within the residence, especially related to use of shared spaces such as the bathroom and kitchen. Frequent cleaning and disinfecting of surfaces in these spaces is also strongly encouraged.
Under no circumstances should off-campus students host or attend in-person gatherings of any form. In particular, the university will swiftly respond to any reported incidents involving parties or other social events that occur off-campus, which have already been documented as a significant potential source of virus spread at other universities.
Attendance at healthcare appointments, including those for COVID testing, is also acceptable as is sitting, walking or exercising outdoors so long as the university's mitigation requirements are followed.
When navigating shared community spaces and outdoor spaces that may exist at students' off-campus residences, students should follow the current order by the Pennsylvania Department of Health. The order states that all individuals are required to "…wear a face covering, in both indoor public places and in the outdoors when they are not able to consistently maintain social distancing from individuals who are not members of their household … Whether inside in a public place or outside, and when wearing a face covering or not, everyone should socially distance at least six feet apart from others who are not part of your household."
Once a student has successfully completed the quarantine period, attendance at in-person classes and engagement with available on-campus experiences and resources is permitted beginning the next (15th) day. We are not requiring students to sign a written statement attesting to the successful completion of the expectations encompassed by the quarantine period, as we trust that an individual's eventual engagement with our in-person campus experience signals the same.
2. Prevent the Spread of COVID-19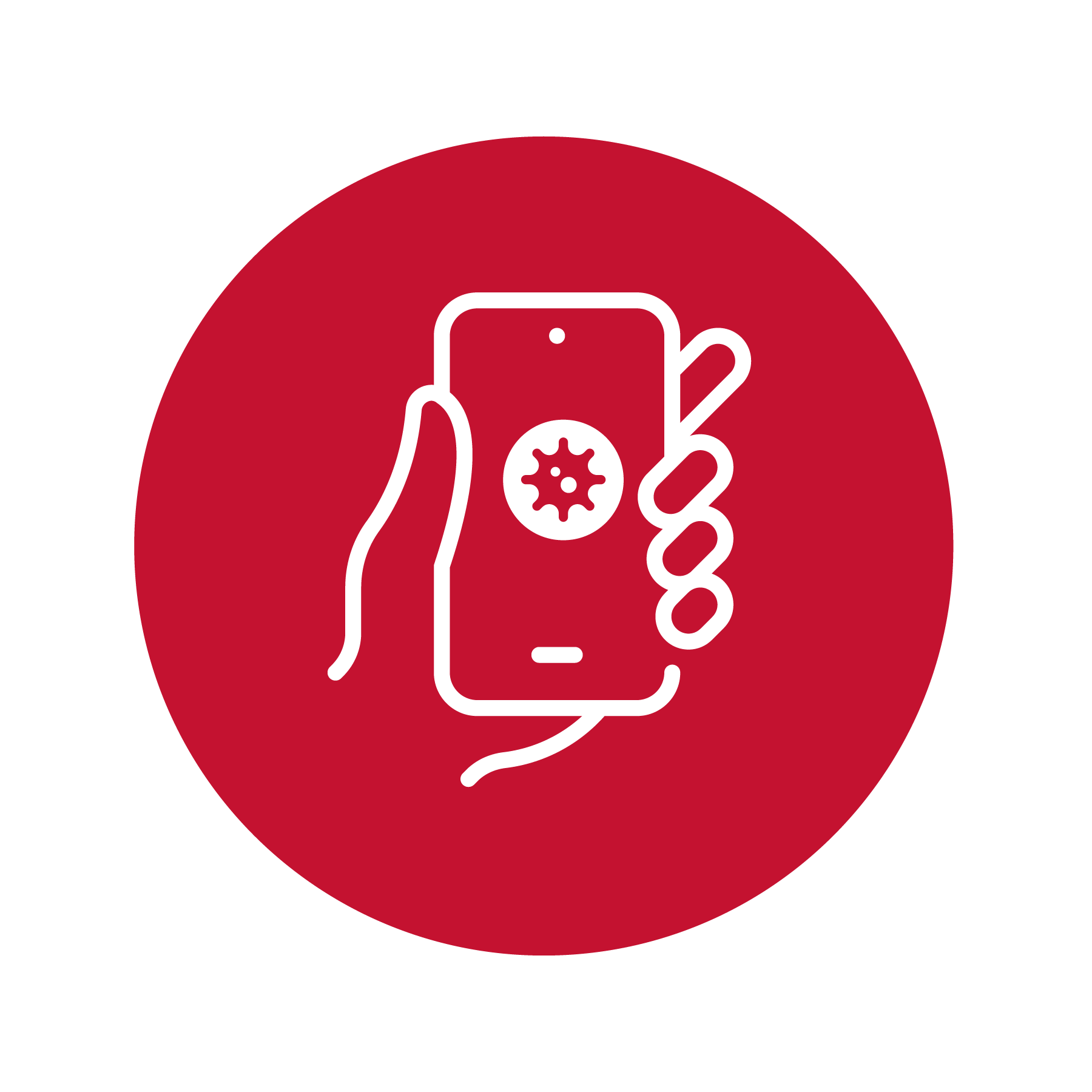 Self-Assess Daily
Complete your self-assessment survey every morning before beginning your day.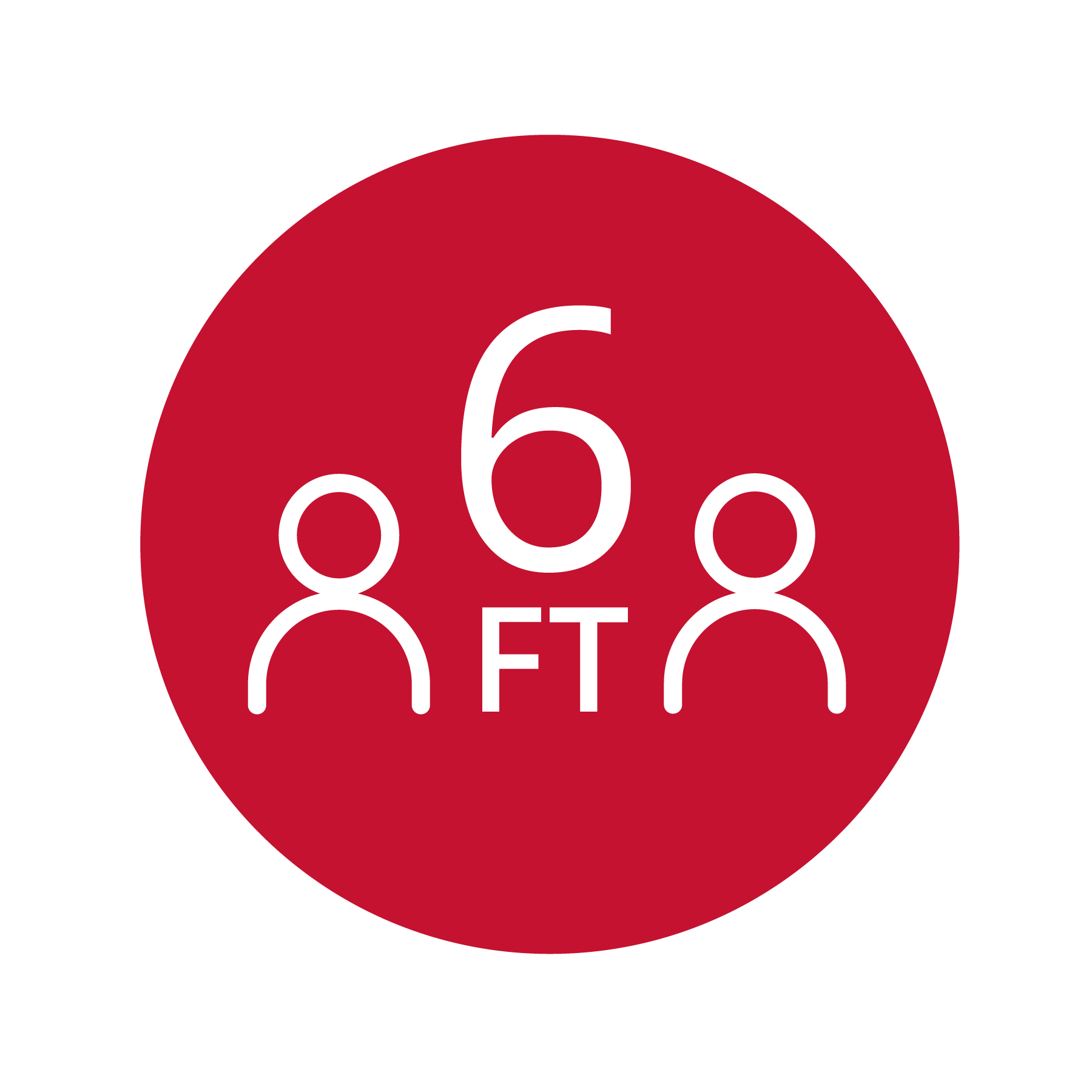 Keep 6 Feet Apart
Maintain at least 6 feet (2 meters) between you and others.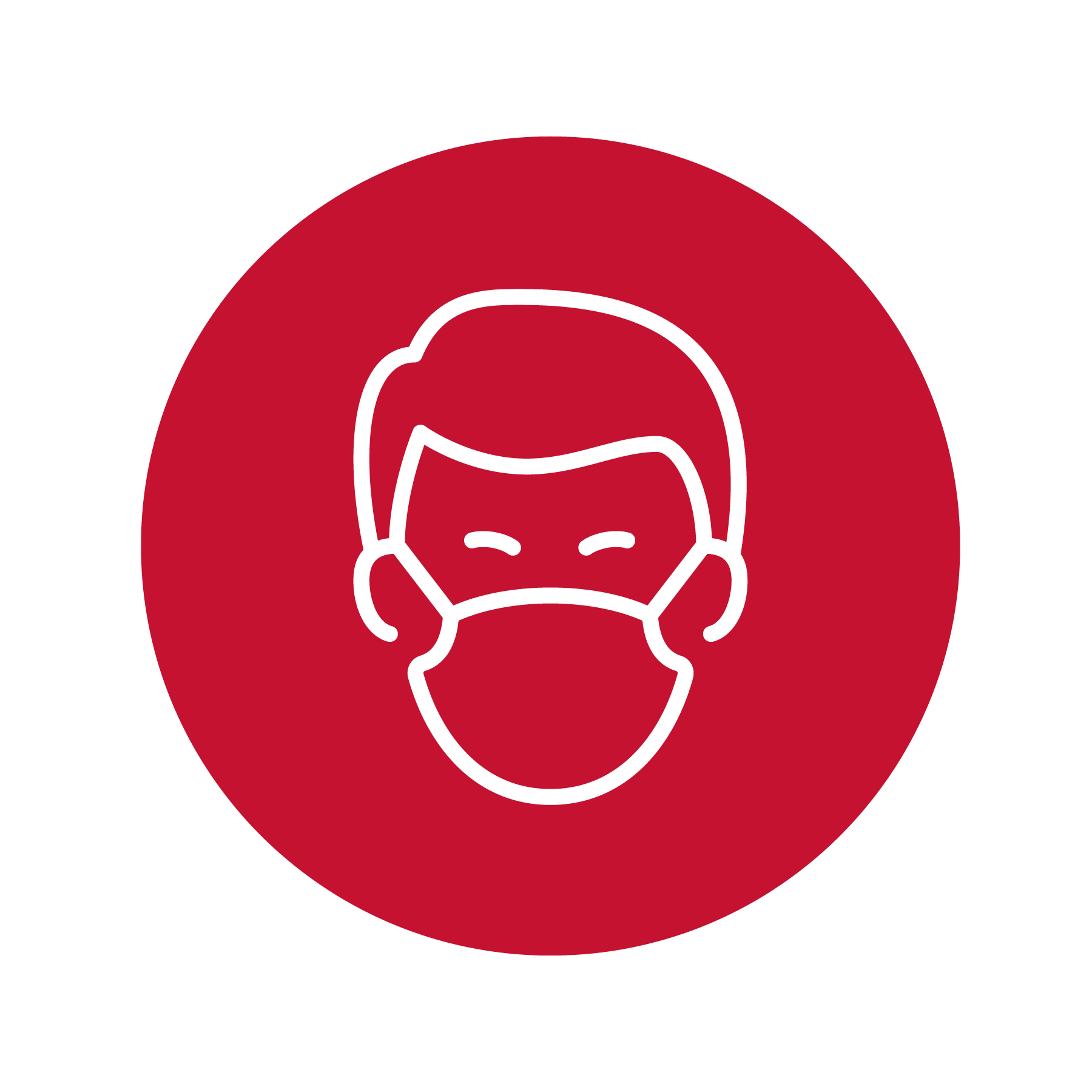 Wear a Facial Covering
Everyone on campus must wear a facial covering.
Wash Your Hands
Wash your hands with soap and water for 20 seconds.
In-Person Gatherings and Meetings
Effective 2/27/21
In-person gatherings or meetings are strongly discouraged. All meetings should be held virtually via Zoom or other conferencing technologies whenever possible. However, in-person gatherings or meetings of up to 25 persons indoors and up to 50 persons outdoors are permitted in spaces that will allow proper physical distancing.
Under no circumstances should students host or attend in-person gatherings where physical distancing cannot be maintained at all times. In particular, the university will swiftly respond to any reported incidents involving parties or other social events where physical distancing has not been maintained, as these have already been documented as a significant source of virus spread at other universities.
Shared food should be eliminated and any catered food should be individually sealed and wrapped.
No Food, Drinks or Congregating in Classrooms
Food and drinks should stay out of classrooms. Also, students and instructors are encouraged not to congregate in the classrooms between classes.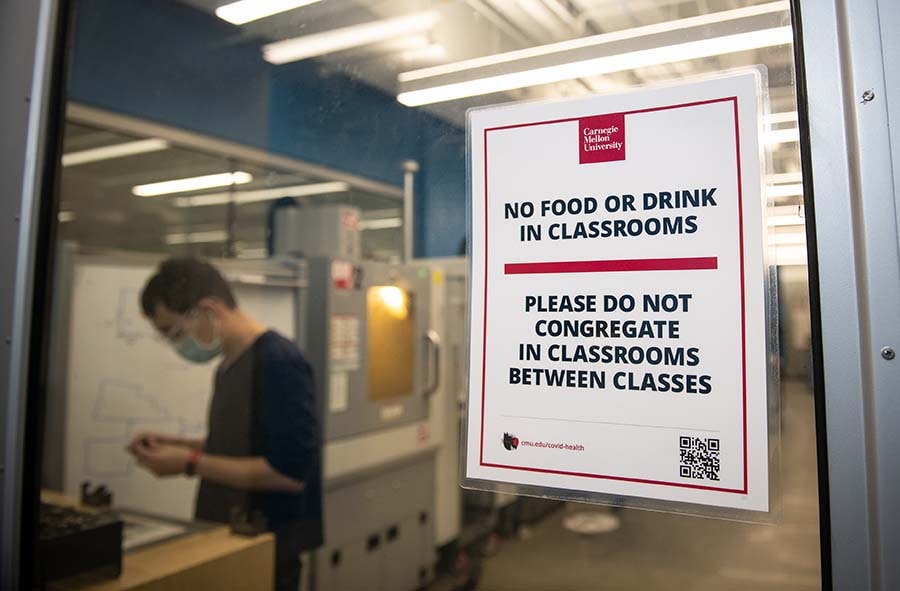 Personal Travel
Personal travel and high-risk travel are strongly discouraged.
Students contemplating out-of-state, personal travel or in-state, high-risk travel are to work with their housefellow/college liaison because of the mandate to quarantine for 10 days before returning to campus. They should also discuss arrangements for any needed self-quarantine following their return. 

Read more information on our travel protocol.
3. Contribute to the Identification of COVID-19
Responding to Contact Tracing and Space Tracing Efforts
Contact tracing is critical to our strategy for preventing community spread of the virus, protecting your health and to maintaining the privilege of an in-person educational experience.
The Allegheny County Health Department has authorized the university to conduct contact tracing on behalf of university community members. Under the direction of University Health Services (UHS), staff are trained on standardized protocols and systems that are consistent with those used by the county in order to integrate seamlessly with the broader community.
If a university community member tests positive or is deemed probable for COVID-19, the university initiates contact and space tracing. Contact tracing is performed by staff trained on standardized, evidenced-based protocols and systems, including requirements around confidentiality.
If you test positive for COVID-19 or are deemed to have a probable case, your identity will not be disclosed to those identified as close contacts through contact tracing.

Students are encouraged to communicate directly with faculty or research supervisors if they must miss class or have other academically-related needs. You may also elect to give permission for your college liaison to assist with disclosing your status to your faculty members or others on campus who can provide individualized support or accommodation.
next steps after contact and space tracing  
Once the contact and space tracing interview with the student is completed, Community Health and Well-Being (CHWB) is contacted with results.
CHWB notifies: College Liaisons for students, Human Resources for faculty and staff, Facilities Management and Campus Services (FMCS) and the Covid Coordination Team (CTC) Communicators.
Clinical care coordination, emotional and academic support are offered to students diagnosed with COVID-19. Faculty and staff will also be provided support through Human Resources.
Complying with Required Testing Protocols
Our strategy for COVID-19 detection begins each semester with asymptomatic student testing. This mass testing is an approach that many universities are deploying to identify outbreaks and inform control measures. All students are expected to be tested prior to participating in on-campus activities and classes. The university covers the cost of these tests.
University Health Services (UHS) staff routinely processes clinical tests in their on-site laboratory and are trained and certified by the federal government through CLIA (Clinical Laboratory Improvement Amendments) to conduct in-house COVID-19 testing for students. 
Throughout the semester, if students present with any symptoms that suggest a COVID infection or are close contacts of known positive or probable cases, our testing strategy calls for three types of tests to quickly assess students and provide rapid results. Based on clinical guidelines and testing supplies, UHS will administer a rapid PCR test or a rapid antigen test so we can take swift action for confirmed positive cases (residential students will be administered a rapid PCR test so that appropriate housing accommodations can be made). For negative antigen test results, we will administer a confirmatory PCR test (with results in 2-4 days).
All students with positive test results, as well as those waiting for confirmatory results, will be provided care, guidance and contact tracing as appropriate. 
If a student receives a positive result from an antigen test, a plan for care, isolation and contact tracing will be initiated.
If a student receives a negative result from an antigen test, a confirmatory PCR test (that will return results in approximately 2 to 4 days) will be performed to validate the results of the initial test. Students will be provided care and guidance until results of the second test are received.
4. Support the Containment of COVID-19
Quarantine and Isolation Plans
We will use a combination of quarantine and isolation plans to help protect our community by preventing exposure to people who have or may have been in close contact with someone who has tested positive for COVID-19 over the past 14 days.
Quarantine
Quarantine separates and restricts the movement of people who are asymptomatic but need to be monitored due to close contact with a COVID-19 individual. Students will be directed to quarantine when appropriate and given instructions on how to meet their basic needs and receive support from the university while ensuring they do not contribute to community spread.
During quarantine, we expect students to monitor their health and follow the guidance of a health care provider. They must remain in quarantine until cleared by a health care provider to return to any campus or community activities.
This type of quarantine is more restrictive than the modified quarantine approach students must complete prior to joining in-person coursework or engaging in other on-campus experiences at the beginning of the semester.
If students in quarantine receive a positive diagnosis of COVID-19, they will be directed to isolate until cleared by a health care provider.
Isolation
Isolation separates people who have been diagnosed with COVID-19 as well as people who are close contacts of someone with a positive diagnosis and are symptomatic (probable cases) from people who are not sick. Students with a positive diagnosis of COVID-19 and probable cases will be directed to isolate until cleared by a health care provider to return to any campus or community activity.
Residential students who test positive for COVID-19 or who have a probable COVID-19 diagnosis will be provided isolation housing. We have reserved private bedrooms and bathrooms in campus residences, and will organize meal delivery and laundry service for these students to reduce spread of infection.
Off-campus students will be given instructions on how best to isolate in their residence, including how to isolate with family/roommates when necessary.

All students diagnosed with COVID-19 will be actively supported by university staff throughout their isolation period to ensure their physical, mental and emotional well-being.