October 19, 2020
New Tartans Unite in Taiwan
By Heidi Opdyke opdyke(through)andrew.cmu.edu
Media Inquiries
Jason Maderer
Marketing & Communications
Julie Mattera
Marketing & Communications
While the United States works to contain COVID-19, Steffi Chern has been hitting the links mostly solo near Hsinchu City in Taiwan. A member of Carnegie Mellon University's women's golf team, she's excited for the day when she'll be able to travel to the United States to practice with teammates in Pittsburgh.
"Even though the fall season was canceled due to safety reasons, we still manage to communicate and catch up with each other via Zoom once every two to three weeks," said Chern, a business administration student. "Hopefully we'll get to compete as a team ASAP!"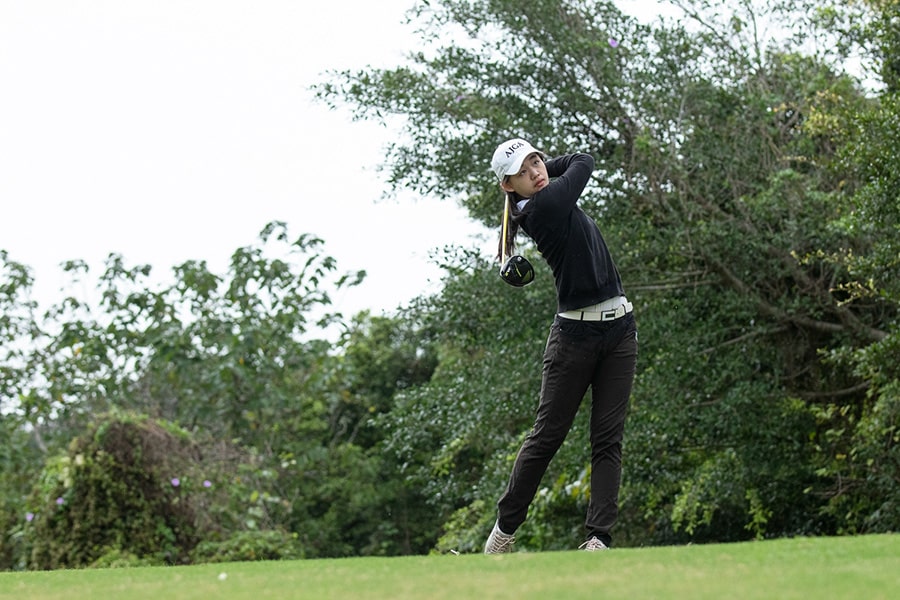 Steffi Chern is a member of the women's golf team and has been practicing in Hsinchu City, Taiwan. The fall season was canceled due to COVID-19. Image courtesy of Steffie Chern
Zoom is not the only way Chern has been engaging with other CMU students. She and Aaron Chen, who is statistics and machine learning, created a Facebook Messenger group for the CMU Taiwan Class of 2024. Members of the group met in Taipei during Labor Day weekend for a hot pot dinner and in Taichung in September to play darts.
"I'm glad that I get to know this amazing group of friends," Chern said.
The Facebook Messenger group has since grown to include upperclassmen who have offered advice to the new Tartans. Jasmine Wiese, who is studying in the Mellon College of Science, said being able to hear from older students has been reassuring.
"I was worried I wouldn't be able to connect with upperclassmen, but many of them have been great about reaching out and being super positive," said Wiese, whose twin brother, Henry, is a computer science student. "I think hearing about various people's individual experiences at CMU has been helping me feel less nervous."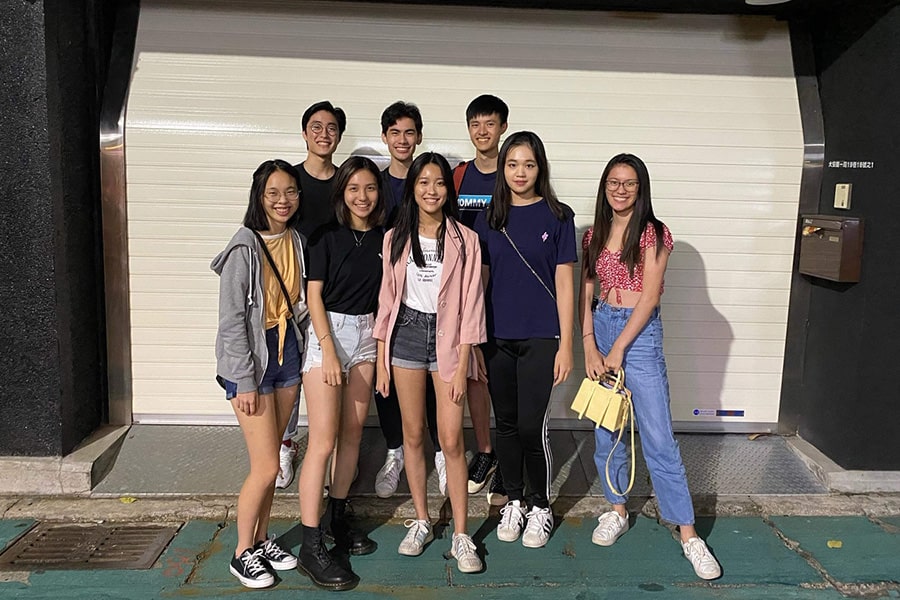 First-year students living in Taiwan have gotten together since classes began this fall to feel more connected to CMU and each other. They include back row: Joshua Yu, Henry Wiese, Aaron Chen; front row: Claire Su, Joanne Tsai, Jessica Lee, Steffi Chern and Jasmine Wiese. Because Taiwan has had less than 530 confirmed COVID-19 cases and just seven deaths, facial coverings are only required when entering public transportation stations and there are few restrictions on gatherings.  Image courtesy of Jasmine Wiese

Taiwan has been held as an international example of how to handle a pandemic. The island, which is home to 23 million, has had less than 530 confirmed COVID-19 cases and just seven deaths. Facial coverings are only required when entering public transportation stations. And unlike the United States, there are not the same restrictions related to gathering sizes. With CMU offering a hybrid model of teaching where remote instruction is an option for the majority of courses, some students took the option to study from their homes.
"Taiwan has dealt with the pandemic very well," said Joshua Yu, a student in business administration. "We still have to wear masks, but group gatherings are less of a safety concern than in the U.S."
Henry Wiese said that being in Taiwan doesn't make anything harder, except that the classes are at night. Taiwan is 12 hours ahead of Pittsburgh.
"But that's kind of a good thing, I like it," he said. Wiese said one of his courses takes place at 3:20 a.m. but the work is done asynchronously. In addition, some faculty provide time to go over homework problems at times that work best for students studying internationally.
Fiona Chou, who is in the Tepper School of Business, also likes the schedule. And that studying, even virtually, with a community has made life better.
"It's more productive, because we get a good night's sleep before we have to do the work in the morning," Chou said.