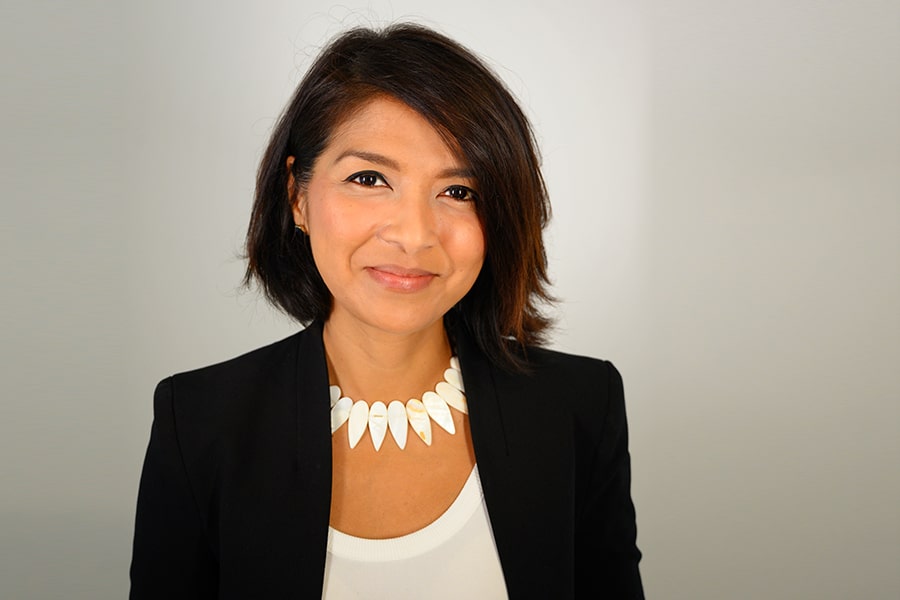 March 08, 2020
412 Food Rescue CEO Leah Lizarondo Named Global Leader
By Scottie Barsotti sbarsotti(through)andrew.cmu.edu
Media Inquiries
Scottie Barsotti
Heinz College of Information Systems and Public Policy
Later this year, six remarkable women from around the world will receive the 2020 Vital Voices Global Leadership Awards. Leah Lizarondo, an alumna of Carnegie Mellon University's Heinz College of Information Systems and Public Policy and entrepreneur-in-residence at the Block Center for Technology and Society, is one of this year's honorees. The awards ceremony will take place June 10 at the Kennedy Center for the Performing Arts in Washington, D.C.
"When you see possibilities, you cannot unsee them." — Leah Lizarondo
Lizarondo is the CEO and co-founder of 412 Food Rescue, an organization that uses technology to recover and directly distribute food to community organizations serving people who are food insecure. Founded in 2015, 412 Food Rescue and its network of over 10,000 volunteers have rescued over 10 million pounds of food from entering landfills, simultaneously reducing food waste and combating hunger. Lizarondo aims to take the 412 Food Rescue model — which currently operates in six cities in North America — and continue to promote its adoption around the world.
According to Vital Voices, the Global Leadership Award "honors and celebrates women leaders around the world working to strengthen democracy, increase economic opportunity and protect human rights." Lizarondo will receive the organization's Economic Empowerment Award for her innovative use of technology "to engage Americans in the fight to end hunger, eliminate food waste and combat climate change."
Past recipients of the Global Leadership Award include former Secretary of State Hillary Rodham Clinton, Diane von Furstenberg, Melinda Gates, Malala Yousafzai, and Queen Rania Al-Abdullah of Jordan among many other distinguished women leaders. In addition to the awards themselves, Vital Voices provides honorees with investments, connections, and professional development to further bolster their careers and social impact.

In a Facebook post, Lizarondo reacted to the news that she would receive the award by saying "I am humbled. In awe. And eternally grateful."
The other 2020 Global Leadership Award honorees are:
Joy Buolamwini (Ghana/United States), computer scientist, poet, and digital acitivist, founder of Algorithmic Justice League
Mayki Graff & Suam Fonseca (Honduras), collectively Dolls Clan, feminist graffiti artists
Obiageli Ezekwesili (Nigeria), economic expert and advocate, founder of Bring Back Our Girls
Nadia Murad (Iraq), Yazidi human rights activist
CMU alumna Leah Lizarondo is the CEO and co-founder for 412 Food Rescue. Learn more about the nonprofit's model for collecting and distributing food donations.