May 02, 2019
Impact-a-Thon 2019 Sheds Light on Solutions for Darkness
By E. Forney
Media Inquiries
Without a source of light, villages and camps that are off the grid become more dangerous and harder to work in at night. This year's Rothberg Catalyzer Impact-a-Thon at Carnegie Mellon University challenged student teams to bring lighting solutions to areas that need it, independent of electrical power grids.
More than 15 teams registered to create solutions involving a variety of technologies: solar power, kinetic energy from footfalls and weighted pulleys, batteries and the blockchain were all explored. Each team developed a prototype and a poster presentation that explained how viable their solution was in terms of ease of manufacturing, cost of production and logistics for delivering the solution to affected areas.
This year's Rothberg Catalyzer Impact-a-Thon challenged student teams to bring lighting solutions to areas that need it, independent of electrical power grids.
The first-place team was another group of Master of Integrated Innovation for Products & Services (MIIPS) students from the Integrated Innovation Institute. Vaibhav Gupta, Ranveer Katyal, Shawn Koid, and Taylor Mau created Light Hub, a solar-powered charging station for four individual flashlights referred to as Light Sticks. Individuals can use the Light Sticks to see when they leave a campsite. They also can rest assured while they are gone: each time a Light Stick is removed from the charging station, a timer begins counting down. If the Light Stick is not returned in 15 minutes, it signals to the rest of the community that someone could be in danger. The group determined that each Light Hub could be produced for $9.23. Each Light Stick can provide up to 50 hours of light - more than enough to keep refugees safe during the night.
The second-place team was a group of students in the (MIIPS) program. Gaurav Asthana, Satyan Chawla, Cem Ergin, Karan Naik, Qicheng Yang and Sisi Xi Yu created Sole-Tile, a low-cost, sustainable lighting solution that makes use of solar power as well. The Sole-Tile prototype is a group of 3D printed, handheld cubes that produce light and can be docked into a larger cube when they are not being used. The magnets on the side of each cube allow them to group together to form a larger light or break apart to be used by individuals going off alone into the dark, to go to the bathroom at night for example. The team estimated that each Sole-Tile unit could be mass produced and sold for about $5.
The third-place team consisted of Kunal Ashok, Tanvi Dhande, Steve Lin, Raghav Madan and Omkar Powar, all of whom are master's students in the Engineering & Technology Innovation Management (ETIM) Program. They created something of a modern-day campfire — a central meeting place that provides safety, light,and a sense of community. Their mobile solar hub is a converted plastic storage bin used to house and recharge existing lanterns on the market. The team added wheels and a handle to the container so it could be moved like a rolling suitcase, and they hooked solar panels to the lid to collect energy. Inside the container, solar lanterns can be recharged, drawing from the stored solar power that the hub collects during the day. In addition to providing light, the lanterns have an alarm that a carrier can activate in case of danger. The lantern will flash red, alerting anyone nearby that the carrier needs help and will cause the hub to flash and create a loud buzzer noise.
All teams and visitors enjoyed a panel of experts discussing "The Changing Landscape of Innovation" after the judging took place. Experts included Jim Colliar (engineering director at CNH Industrial), Gautam Phanse (technology manager for energy materials & water at Chevron Technology Ventures), Lillian Rafson (CEO and founder of Pack Up & Go), and Jason Smith (assistant teaching professor and associate director for partnerships in the III). Following the panel was the awards ceremony, where the top three teams received prizes of $1,000, $3,000, and $5,000. After the competition, some team members may go on to seek patents or partner with groups like the United Nations Refugee Agency using their prize money.
The Rothberg Catalyzer Impact-a-Thon competition is sponsored by the College of Engineering and the Integrated Innovation Institute. It is financially support by alumnus and university trustee Jonathan Rothberg, a 1985 graduate of the College of Engineering, who is the founder of a a string of successful companies, including 454 Life Science, CuraGen, Ion Torrent, Raindance Technologies, Hyperfine Research, Butterfly Network Inc., LAM Therapeutics, and 4Catalyzer. He received the National Medial of Technology and Innovation for his groundbreaking work on DNA sequencing, which greatly increased the speed and efficiency of genome analysis.
Selected Impact-aThon Prototypes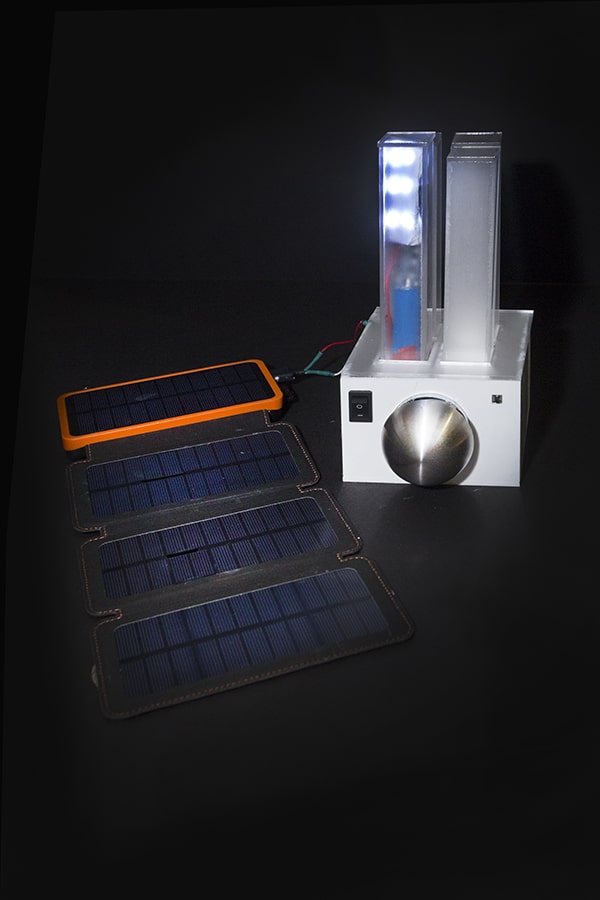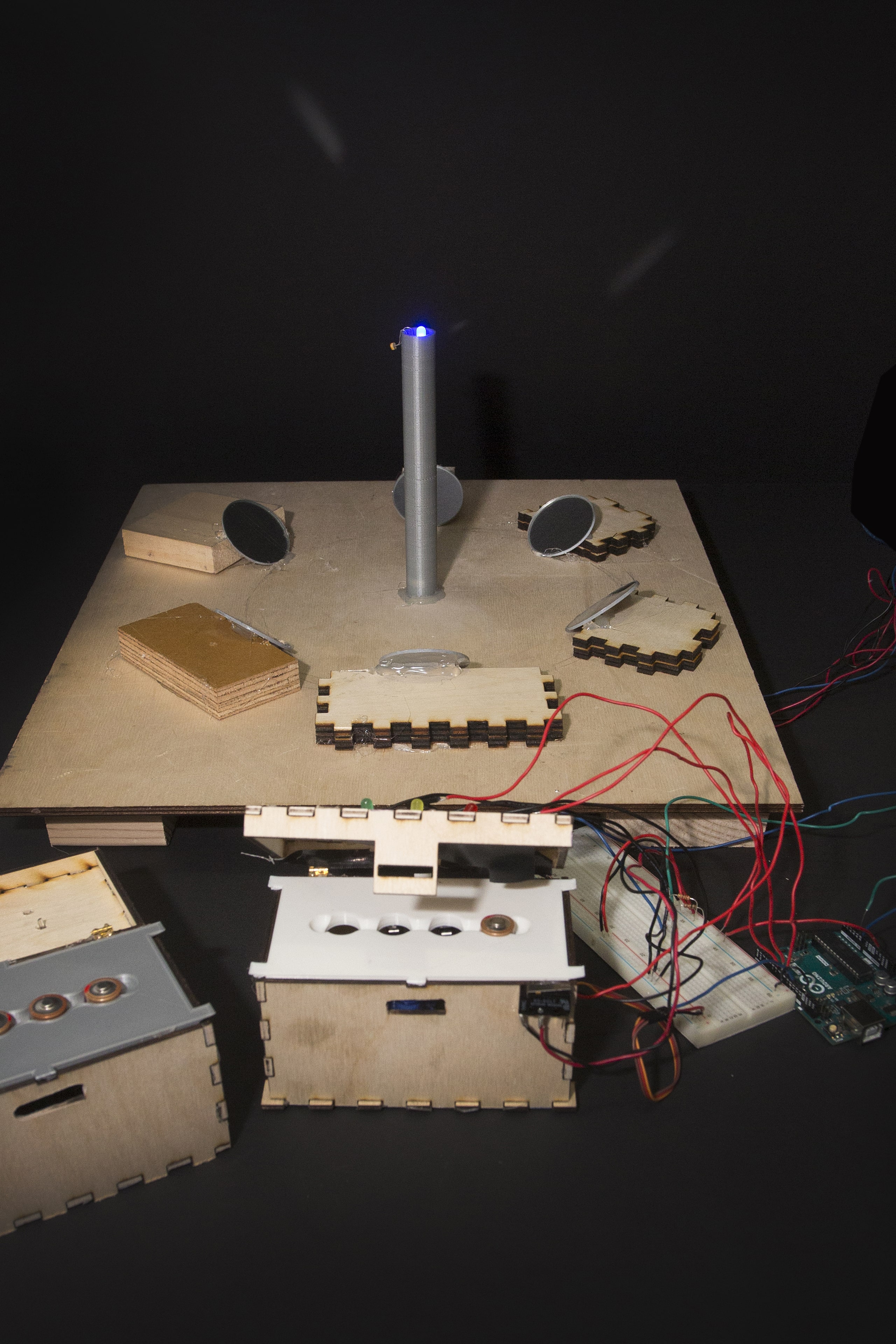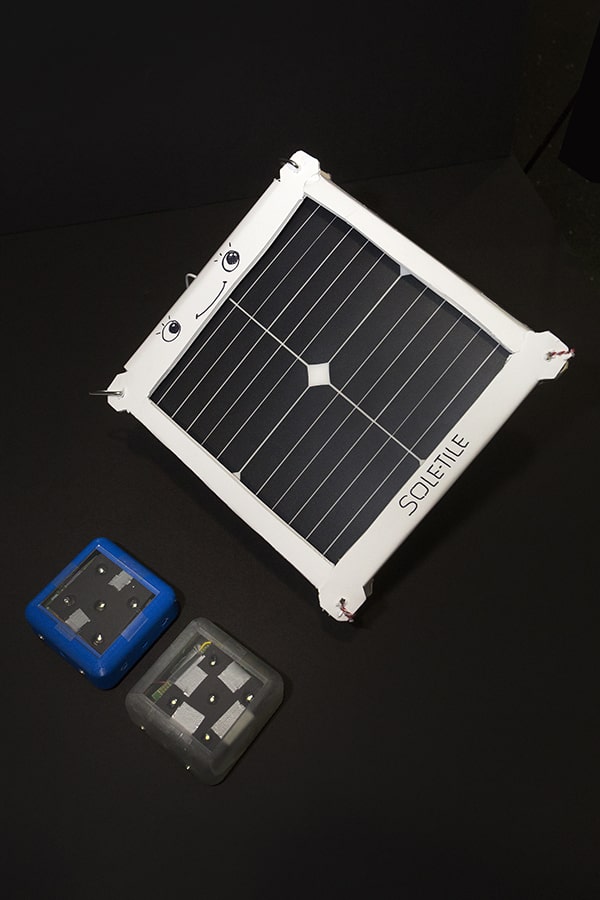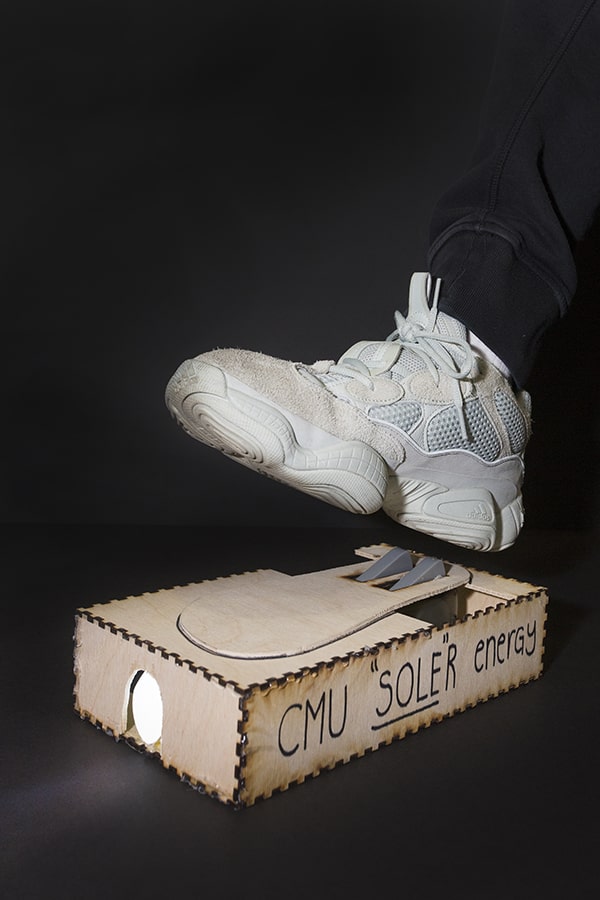 Carnegie Mellon University is committed to educating, empowering and aligning its community around the world to address the Sustainable Development Goals, also known as the Global Goals, which aim to create a more peaceful, prosperous planet with just and inclusive societies. Recognizing the critical contributions that universities are making through education, research and practice, CMU publicly committed to undertaking a Voluntary University Review of the Global Goals. The 17 Global Goals cover wide-ranging issues, including reducing violence, ending extreme poverty, promoting equitable education, fighting inequality and injustice, advancing economic growth and decent work, and preventing the harmful effects of climate change by 2030. The preceding story demonstrates CMU's work toward attaining Global Goals 9 and 10.