May 06, 2019
Six Students, Alumni Named Fulbright Award Winners
By Heidi Opdyke opdyke(through)andrew.cmu.edu
Media Inquiries
Julie Mattera
Marketing and Communications
Six Carnegie Mellon University seniors and alumni will be heading east and west later this year to conduct research and teach as 2019 Fulbright Award winners.
The U.S. Department of State's Bureau of Educational and Cultural Affairs sponsors the Fulbright U.S. Student Program to "increase mutual understanding between the people of the United States and the people of other countries." Winners are selected based on a number of factors, including their proposal, called a "Statement of Grant Purpose," academic record and personal qualifications.
CMU's Fellowships and Scholarships Office provides support to students who are interested in applying for nationally competitive fellowships and scholarships.
"Fulbright is a wonderful award, especially since it attracts from a wide swath of disciplines that draws on the strengths of our campus," said Stephanie Wallach, assistant vice provost for undergraduate education and head of the Undergraduate Research Office.
Wallach said students are increasingly coming to CMU with a host of diverse interests and a refreshing willingness to explore internationally.
"Students at CMU seek out opportunities that are going to expand their understanding of themselves and the contributions they hope to make in their professional lives and our campus nurtures this exploration and experimentation," Wallach said. "That's what makes them such strong candidates for the Fulbright Scholarship."
Richelle Bernazzoli, CMU's assistant director of undergraduate research and national fellowships, said the Fulbright U.S. Student Program is a crucial mode of cultural exchange between the United States and the rest of the world. Participants become valued members of their host communities and build long-lasting relationships through their work.
"We are incredibly proud that so many Carnegie Mellon students have been and continue to be a part of this esteemed tradition," Bernazzoli said.
This year's Fulbright winners are:
Siddharth Annaldasula, Class of 2019, bachelor of science in computational biology with a minor in neuroscience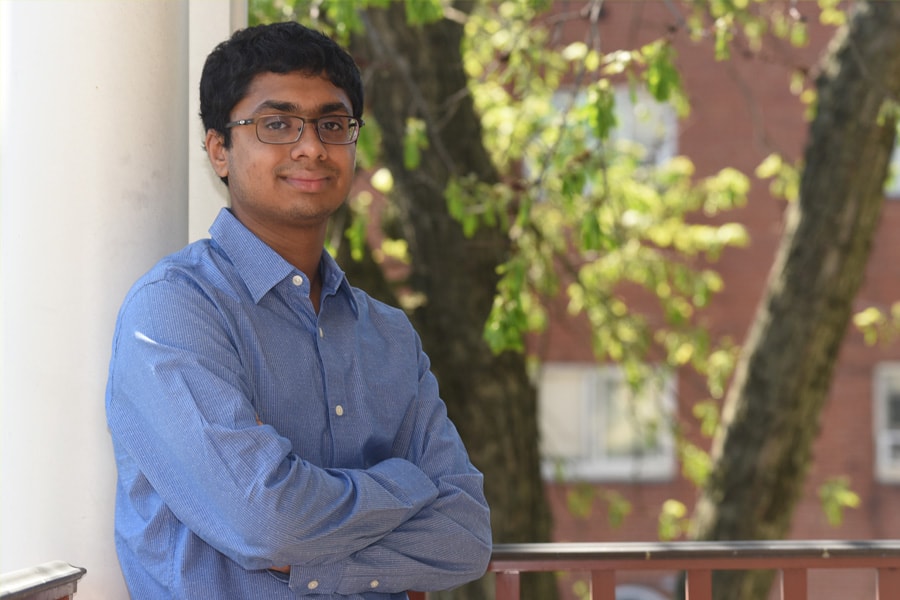 Annaldasula will be studying transcriptional regulation in cell differentiation models using computational methods with Dr. Andreas Mayer at the Max Planck Institute of Molecular Genetics in Berlin as part of his Fulbright Study/Research Grant.
"I will be looking at mechanisms behind the pausing of transcription in cell developmental models," Annaldasula said. "These results could provide insight into the pausing epigenetic mechanisms that occur in many diseases, including cancer and other disorders."
Annaldasula said CMU has helped him along the way by providing needed tools to excel at various opportunities.
"The knowledge I learned from my classes, research and experiences at CMU allowed me to be successful at internships and research fellowships, including presenting at various conferences, as well as my future career plans," he said. "Personally, CMU has constantly challenged and always required me to be my best. However, CMU has also allowed me to pursue other goals, such as service and outreach."
Annaldasula said he chose Germany because it is a frontrunner for cutting-edge research in fields he is interested in, especially computational biology, genomics and neuroscience.
"Also, I love the culture and food, and I'm a fan of the Bundesliga soccer league - Borussia Dortmund are one of my favorite teams!" he said.
Yoobin Chee, Class of 2019, bachelor of science in psychology and a minor in gender studies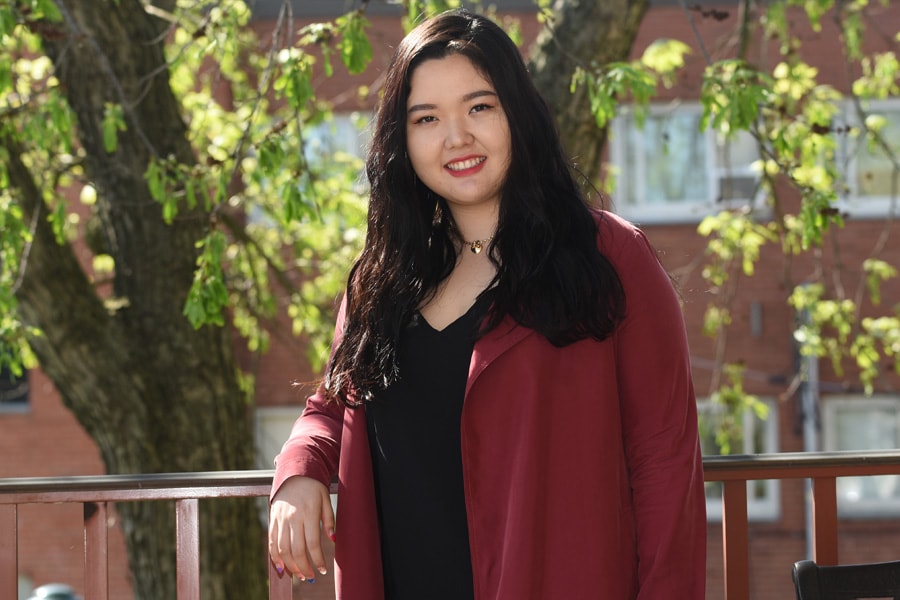 Chee will study cross-cultural perceptions of mental health in South Korea as part of her Fulbright Study/Research Grant.
"As a native-born Korean and an early immigrant to the U.S., it has been a long-term goal of mine to return to my home country," Chee said. "There is an especially prominent need for more psychology research in Korea as stigma against mental health is highly prevalent and there exists a significant lack of mental health care resources compared to North America. Through the Fulbright grant, I aim to gain a better understanding of culturally appropriate interventions in order to support individuals with psychological disorders."
Chee said she has been extremely fortunate to work under amazing faculty at CMU throughout her undergraduate career.
"I was able to embed myself in various fields of psychology research through my work in clinical, developmental and social psychology research labs at CMU and UPMC. Additionally, pursuing an honors thesis under the direction of Dr. Vicki Helgeson has taught me how to independently design and execute a research project. Through my diverse research opportunities, I was able to solidify my passion for supporting individuals with psychological disorders. "
Chee said once she returns to the U.S. she plans to pursue a Ph.D. in clinical psychology.
Bronwyn Donohue, a 2018 alumna with a bachelor of fine arts in directing and minors in film and German studies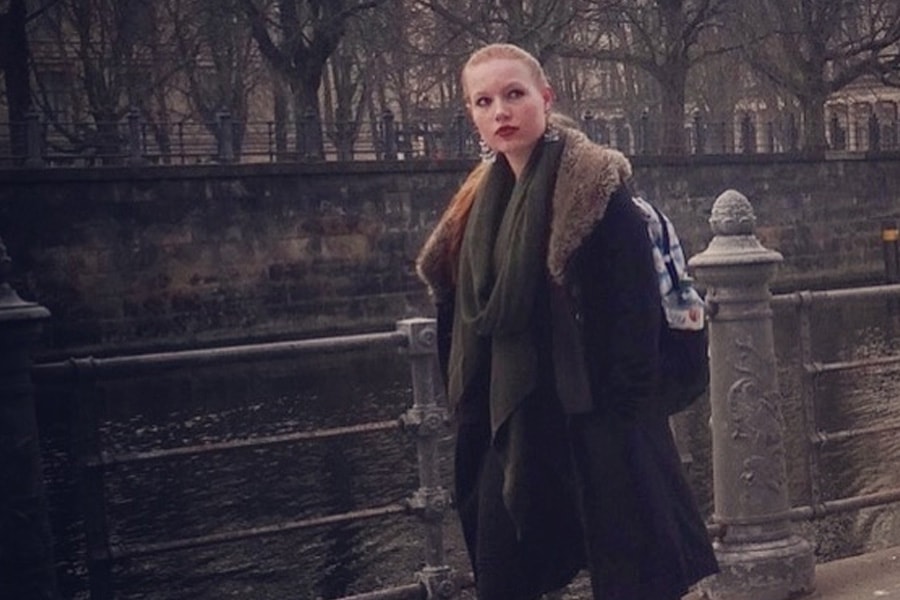 Donohue has deep ties to Germany and the Fulbright program.

"Fulbright first had a major impact on my life when I was just 18 months old. At that time, my mum received a Fulbright to do research in Jena, Germany," Donohue said. "Eighteen years later, during my junior year, I spent a semester in Berlin studying and furthering my love of contemporary German theater. When I decided to apply for a Fulbright, Germany seemed inevitable."
Donohue will be researching the theory and practice of two heavily practiced types of experimental theater in Germany: Regietheater (Director's theatre) and Postdramatic Theatre. She will be working Professor Jan Lazardzig, an expert in experimental theatre at the Freie Universität Berlin and by observing the rehearsal process of four of Germany's top directors.
The project will culminate in her creating a guide for young American directors. She said she discovered my passion for contemporary German theatre with the help of Jed Allen Harris, an associate teaching professor in the John Wells Directing Program, and she translated three German plays with aid from the German department.
"I never would have been developed enough as an artist or an academic to be competitive for such an honor as Fulbright without CMU," Donohue said.
Jessica Jue, Class of 2019, bachelor of science in biological sciences with an additional major in Chinese Studies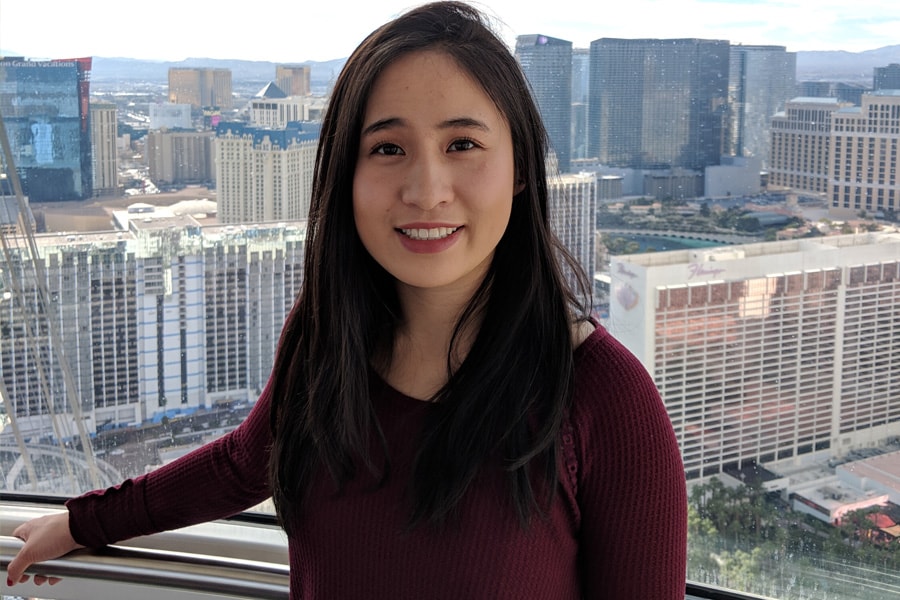 Jue will be teaching English in Taiwan, but she said she is excited to spend a year abroad immersed in Chinese, which she has studied her entire life.
"For me, participating in the Fulbright program in Taiwan will not only be a cultural exchange, but a linguistic one as well," said Jue, who is planning to apply for medical school in the future. She said CMU's flexibility has allowed her to simultaneously pursue two very unrelated academic interests.
"I feel like the interdisciplinary environment of the school allowed me to be pre-med yet also pursue interests like teaching and learning Chinese. If I were confined to 'traditional' pre-med activities, I don't think I would have found the Fulbright program," she said.
Studying abroad can have a broad impact on a person's experience, Jue said, including helping with skills that can aid medical professionals.
"It helps you understand the lives and culture of people unlike yourself. It makes you more understanding of differences and compassionate toward others," she said.
Jue follows the footsteps of Tim Gao, a 2017 CMU alumnus, who was her former biochemistry EXCEL leader. Gao, who taught English in Taiwan through the Fulbright ETA program from 2017-2018, answered many of her questions about the process, as did Bernazzoli.
"I can't thank them enough," Jue said.
Erin Kavanagh, Class of 2019, bachelor of science in chemistry with a biological sciences track and a minor in biomedical engineering

Kavanagh, will be conducting research on artificial lung devices in Germany, a pioneer in creating medical devices. She's had previous experience in Germany through studying abroad and said the Fulbright will allow her to learn about different research methods.
"Germany as a country does not support in-vivo testing, and as a result is much more specialized with in-vitro testing for medical devices," said Kavanagh, referring to procedures performed within a living organism. "I hope to bring knowledge from in-vivo testing in my current lab to the lab in Germany, and learn valuable skills from them about perfecting in-vitro testing of medical devices."
At Carnegie Mellon, Kavanagh has been involved with research in Keith Cook's lab in the Biomedical Engineering Department, which is working to develop artificial lung devices. She said she attributes much of her success to the passion and support from professors, the advice of her adviser and mentorship of her research group.
"CMU has always offered amazing opportunities to perform research," said Kavanagh, who has received support for Summer Undergraduate Research Fellowships, Small Undergraduate Research Grants and opportunities to research and study abroad from the International Relations Office.
After completing the Fulbright, Kavanagh said she plans to pursue an advanced degree related to the medical field.
Travis Stahl, Class of 2019, master of science in public policy and management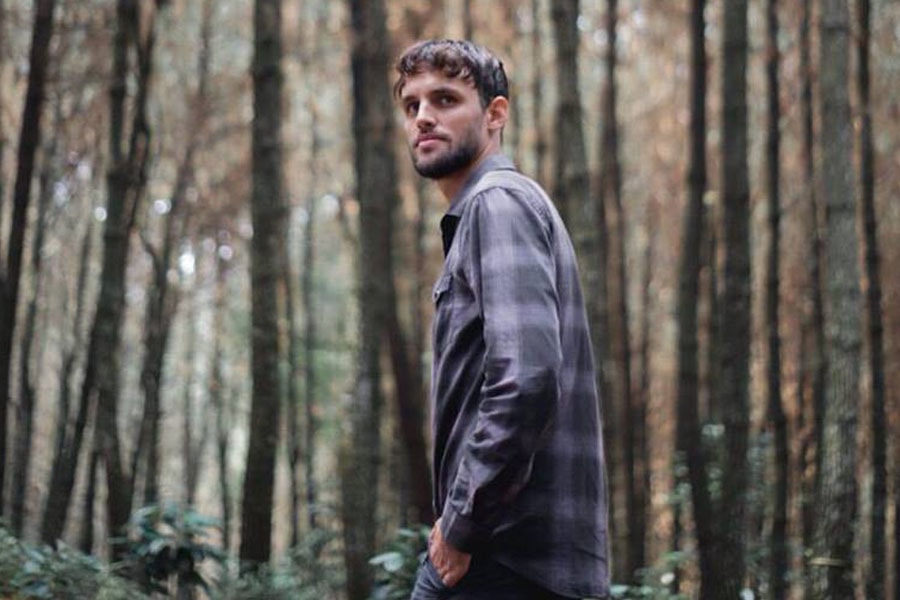 Stahl, is currently an intern at the U.S. Embassy Dar es Salaam in Tanzania. Soon, he will head to Vietnam to assist in English language classes.
In 2018, he traveled to Rwamagana, Rwanda as part of CMU's Technology Consulting in the Global Community (TCinGC) program, which is overseen by CMU Professor Joe Mertz. In Rwanda, Stahl interned with Agahozo Shalom Youth Village, a nonprofit residential community for at-risk youth.
"[TCinGC] helped me tremendously in pursuing my professional goals," Stahl said. "I encourage everyone looking for an international internship to check it out."
At the U.S. embassy, Stahl works in the Political-Economic section. He will be finishing his master's degree program at the same time he finishes the internship and will take the Foreign Service Officer Test this fall. He said getting out of your comfort zone is helpful.
"Whether that be moving internationally or just to another city/state, you get to learn more about another place and you simultaneously start to appreciate the things from back home more," he said.