November 26, 2018
412 Food Rescue Disrupts Food Waste, Hunger
More than four million pounds of food in the Pittsburgh region has been delivered directly to people in need, thanks to 412 Food Rescue and its 7,000 volunteers.
Co-founded by Leah Lizarondo, 412 Food Rescue partners with food retailers and other suppliers to pick up their healthy surplus food and deliver it to community nonprofit organizations, where it is directed to individuals and families experiencing food insecurity.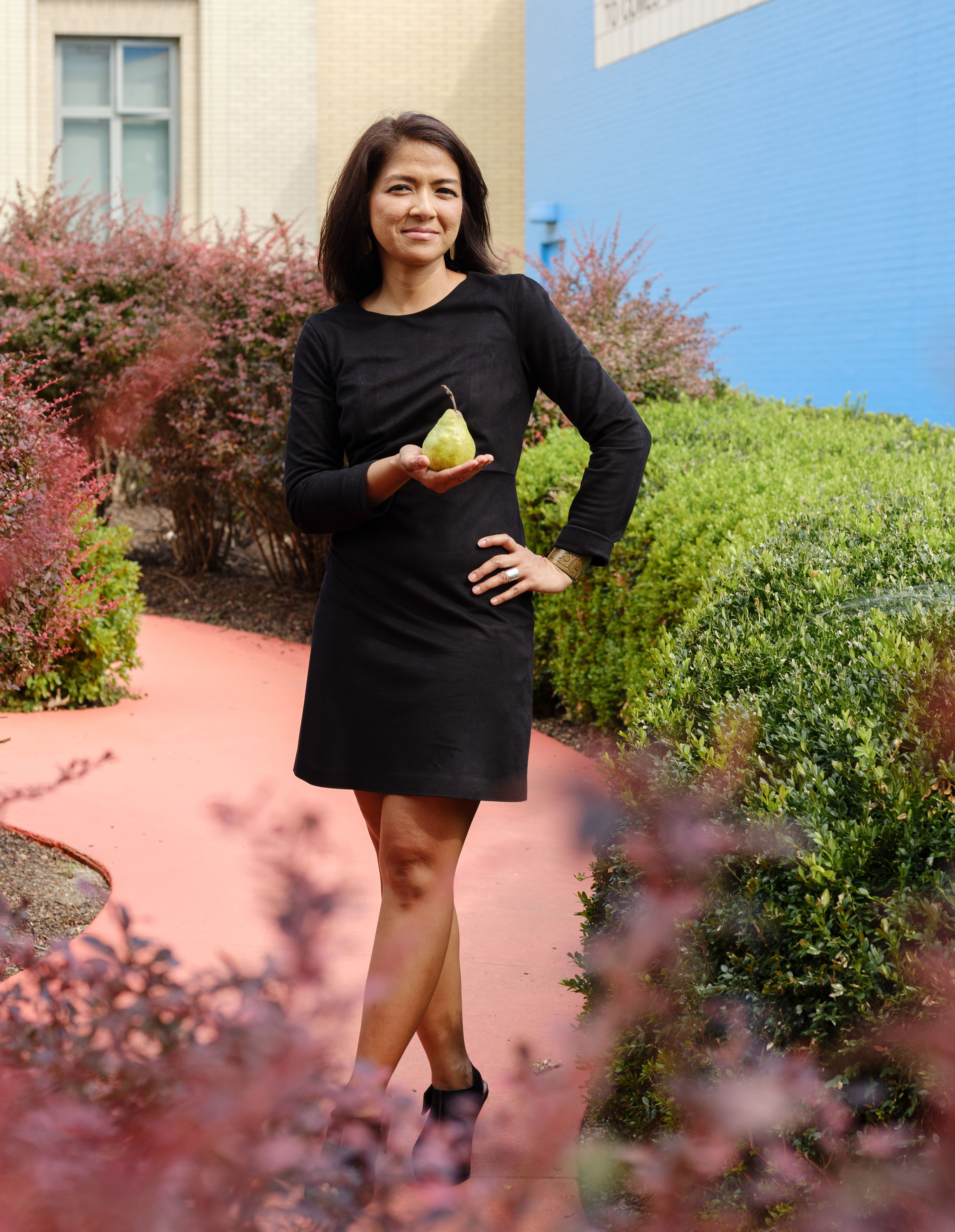 "People hate that food gets wasted, it's a very visceral issue," said Lizarondo, who graduated from Carnegie Mellon University's Heinz College of Information Systems and Public Policy in 2003 with a master's degree in public policy and management.
Lizarondo's rescue effort is expanding to Philadelphia, Cleveland and San Francisco, with plans to add many more cities to its network in the coming years.
"We have partners in those cities who are adopting our model. We're giving them the process that we've used and guiding them toward scale in their own city," Lizarondo said. "When we move into other cities, there are several relationships we want to make sure are strong. We want to be sure to have a grocery chain on board, which is something we have expertise in, as well as city and county housing providers."
The 412 Food Rescue network in Pittsburgh now includes over 500 community partners and 450 donor organizations, including full coverage of the Giant Eagle supermarket chain, the largest grocery chain in the Pittsburgh region. They have between a 98 and 99 percent success rate with food pickups and deliveries year-round. And its Food Rescue Hero app has been downloaded over 7,000 times.
Lizarondo has a big presence at Heinz College. She is the entrepreneur-in-residence at the Block Center for Technology and Society, teaching a course this spring and mentoring student entrepreneurs. Also, as part of a capstone project, a team of Heinz College students is working with Lizarondo to analyze 412 Food Rescue's processes.
In a Q and A, she discussed how 412 Food Rescue works to supplement government agencies and how tech and data can be used to have a social impact.
Read more on the Heinz College website.