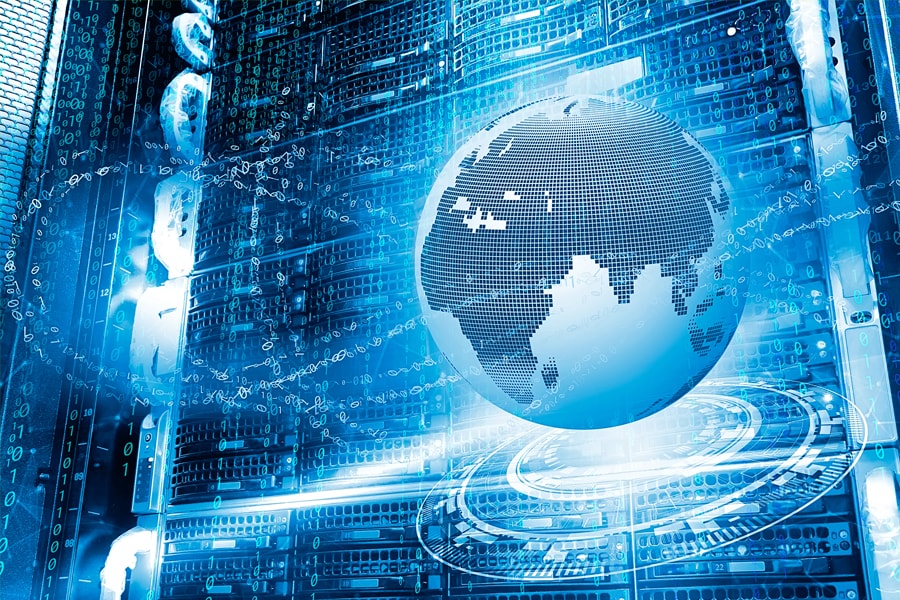 March 01, 2018
CMU To Host Conference on Ethics and AI
Media Inquiries
Theresa Hoffman
Dick Jones Communications
Thought leaders from industry, academia, government and the media will explore the ethical, social, and policy issues surrounding emerging technologies April 9-10 at the first Carnegie Mellon University - K&L Gates Conference on Ethics and AI.

The conference, sponsored by the K&L Gates Endowment for Ethics and Computational Technologies at CMU, will feature Eric Horvitz, technical fellow and director of Microsoft Research Labs who will deliver the K&L Gates Distinguished Lecture. Horvitz pursues research on the principles and applications of artificial intelligence (AI), including efforts in inference, planning, dialog and human-AI collaboration. His efforts and collaborations have led to fielded systems in health care, transportation, ecommerce, operating systems and aerospace.

"Computational technologies, particularly AI and robotics, are often developed and deployed without enough public engagement or discussion about their impacts," said conference co-chair David Danks, head of CMU's Philosophy Department and the L.L. Thurstone Professor of Philosophy and Psychology. "One goal of the conference is to bring together experts from a variety of fields to ensure that our technologies support and advance our collective values and interests."

Sessions will explore topics such as equity of access and impact, trust in human and human-machine relationships, policy and regulation of technological advances, and how technology can empower people.

Additional speakers will include:
Michael Skirpan, co-founder of Probable Models and director of Community Forge, is an ethicist, writer, artist and educator based in Pittsburgh who focuses on supporting and exploring ethical technologies.
Moshe Y. Vardi, the George Distinguished Service Professor in Computational Engineering and director of the Ken Kennedy Institute for Information Technology at Rice University, is the recipient of three IBM Outstanding Innovation awards and author and co-author of more than 500 papers, and two books.
Wendell Wallach, senior adviser, at The Hastings Center, and chair of technology and ethics studies at Yale University's Interdisciplinary Center for Bioethics, is the author of "A Dangerous Master: How To Keep Technology from Slipping Beyond our Control," as well as "Moral Machines: Teaching Robots Right From Wrong."
Osonde Osoba, is a researcher at the RAND Corporation whose background includes the design and optimization of machine learning algorithms.
Anca Dragan, assistant professor at the University of California at Berkeley, focuses on human-robot interaction, enabling robots to work with, around and in support of people.
Rasu Shrestha, chief innovation officer at UPMC and executive vice president of UPMC Enterprises, champions the development, implementation and commercialization of innovations that solve complex health care challenges.
Solon Barocas, assistant professor of information science at Cornell University, focuses on the ethics of machine learning, particularly applications that affect people's life chances and their everyday experiences on online platforms.
Manuela M. Veloso, the Herbert A. Simon University Professor of Computer Science and head of the Machine Learning Department at Carnegie Mellon,

focuses on autonomous robots that navigate and service humans in our environments, while they are able to explain their actions to humans and are able to ask for help from humans, in what she calls a novel human-AI interaction.
Also speaking at the conference will be the inaugural K&L Gates Presidential Fellows from Carnegie Mellon:
Veronica Marotta, a doctoral student studying information systems and management, researches societal issues associated with information technologies, including collection of consumer data and the evolution of privacy in the digital age.
Abigail Marsh, a computer science doctoral student, investigates the tension between using technology to monitor teens for their own online safety and teens' need for privacy at a time of personal growth.
Allanté Whitmore, a doctoral student in civil and environmental engineering and engineering and public policy, researches the ethical and social challenges and opportunities that arise as personal and commercial vehicles become increasingly automated.
Zachary Wojtowicz, a social and decision sciences doctoral student, directs his research toward the intersection of economics, psychology and machine learning to identify situations in which human thought can be augmented, displaced or assailed by computation, and understanding the ramifications of those interactions.
Conference co-chair Illah Nourbakhsh, CMU professor of robotics and director of the CREATE Lab, said discussions will allow participants to forge common ground on how AI and other advanced technologies may change the human condition.

"So much of the next generation of AI will not fit neatly into the boxes we've created in traditional fields and industries," Nourbakhsh said. "As they continue to diverge, we're interested in bringing people together to explore critical boundary questions to determine how we as a society can help ensure that these advances lead to better quality of life for all."

Carnegie Mellon is a global leader in research and education at the intersection of technology and humanity. The university has been at the epicenter of AI since the discipline was created in the 1950s. As pioneers of AI and cognitive science, CMU visionaries Allen Newell and Herbert Simon created a powerful approach to computing that continues to shape our world. CMU faculty, researchers and students are advancing the field today through cross-disciplinary collaboration and proactive dialogue about the ethical implications of innovation.

CMU, in partnership with K&L Gates, will host the conference every two years, alternating between its Pittsburgh campus and other global cities.

For more information and speaker updates visit: https://www.cmu.edu/ethics-ai/.