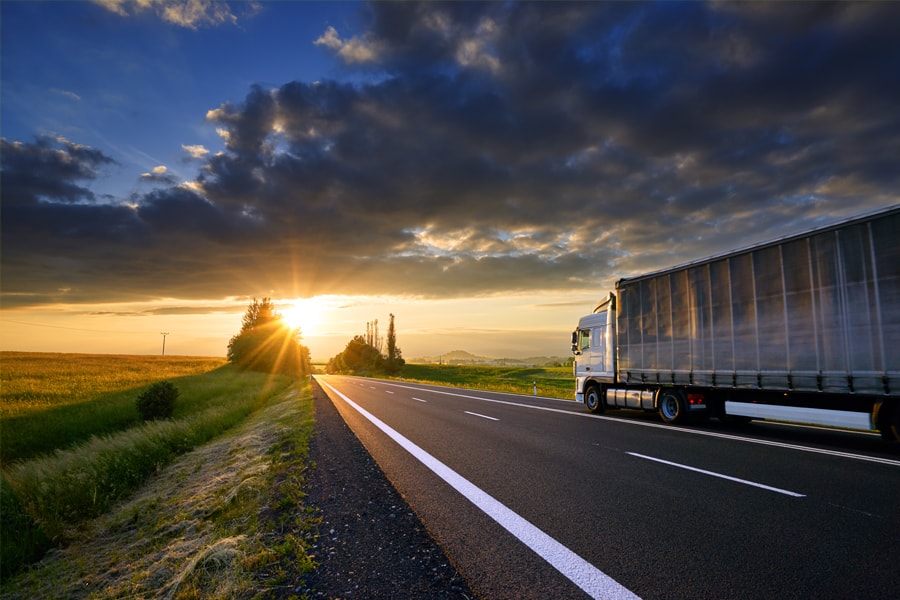 July 02, 2018
The Future of Gigs and Big Rigs
By Michael Cunningham mcunningham(through)cmu.edu
Media Inquiries
Shryansh Mehta
Heinz College of Information Systems and Public Policy
Advancements in artificial intelligence and mobile connectivity are disrupting transportation industries in ways that were unthinkable a decade ago. Autonomous vehicles are on the road, picking up passengers from the Las Vegas Strip to Pittsburgh's Strip District. And ride-sharing services such as Lyft and Uber are connecting vehicle owners with pedestrians who need a lift in the time it takes to click a few buttons on an iPhone.
Both of these technological breakthroughs are changing the way people communicate, commute and travel. They have become common travel options that are making positive impacts in cities that suffer from automotive glut, including traffic congestion, air pollution and drunken driving.
These disruptive technologies are benefiting consumers through high convenience and low cost, but their impact on workers who earn their living within industries that traditionally rely on human drivers is nebulous.
Thanks to the research and recommendations of a group of Heinz College Master of Science in Public Policy and Management students, that technological influence on future workers will soon become clearer for policymakers who hope to prevent the massive displacement of jobs and benefits.
Fueling the Gig Economy: An Empty Tank for Benefits
In the case of ride-sharing, this young industry's economic impact on workers has been overwhelmingly positive. Uber and Lyft have created thousands of short-term, contract-based, "work-as-you-will" jobs that didn't exist at the turn of the century. Uber's call to prospective employees to "drive when you want, earn what you need" sums up the simplicity of turning on the app, driving for as long as one would like, earning money and shutting down the app at one's convenience.
In the wake of this technological disruption, an increasing number of workers are relying on freelance, "gig economy" jobs like driving for Uber as their primary source of income. But, these jobs come without traditional benefits, such as health care, retirement, unemployment insurance and worker's compensation.
"Gig economy workers should really be at the table highlighting what they need, because the necessities for each worker are so different across different gig economy industries," said Tom Coughlin, a second-year MSPPM student. "And it can be hard to define what benefits a particular industry need."
Jeopardizing the Future of Truck Drivers
In the case of autonomous automotive technology, driverless vehicles could result in catastrophic job displacement for professional truck drivers.
The Los Angeles Times refers to truck driving as "one of the last remaining careers that offer middle-class pay to those without a college degree." But commercial vehicles in the long-haul delivery sector show signs of being the first highly automated vehicles to become adopted.
There are 1.7 million professional truck drivers in the United States and an additional 1.7 million operators of other commercial land vehicles. How could policymakers prepare for the possible elimination of many of these jobs?
"A lot of writers and economists who are currently discussing this issue don't want to put this disruption in terms of timelines," said Alex Romoff, a second-year MSPPM student. "We really want to add a timeline-based perspective to this debate to prepare legislators so that they can make moves ahead of time."
Creating Policy Recommendations to Protect Workers
Two groups of second-year MSPPM students studying in Washington, D.C., are working with the Aspen Institute to develop policy recommendations to help legislators prepare for both of these pressing issues for human drivers.
"We are talking to organizations that are currently figuring out ways to deliver benefits to contract workers," Coughlin said. "So far, our team has designed an evaluation framework so that we can really figure out a way to assess these different benefits models and to identify best practices, with the ultimate goal being to recommend a delivery mechanism for essential benefits for gig economy employees."
For Romoff and his group, their primary goal is to determine how highly automated commercial vehicles will disrupt the trucking workforce and industry, and how states and advocacy groups are responding.
"We want to drill down on specific topics and engage people in a ton of different industries, across the industry: technologists, economists, actual truck drivers," Romoff said. "Speaking to them and getting their opinion was something that was underrated in a lot of the literature that we came across. And speaking to the Amazons and the Wal-Marts of the world and trying to see where they're looking toward the future."
While Coughlin and Romoff are a few months away from making their final recommendations to the Aspen Institute, they are excited to be working on projects on the cusp of innovation and adoption, and that have the potential to dramatically improve the lives of their fellow citizens.
"The reason I wanted to come to public policy school was to help people," Coughlin said. "This project made me really think differently about the world, and it is exciting to be doing work that could potentially inform policy that helps people obtain health care benefits or save for their future."