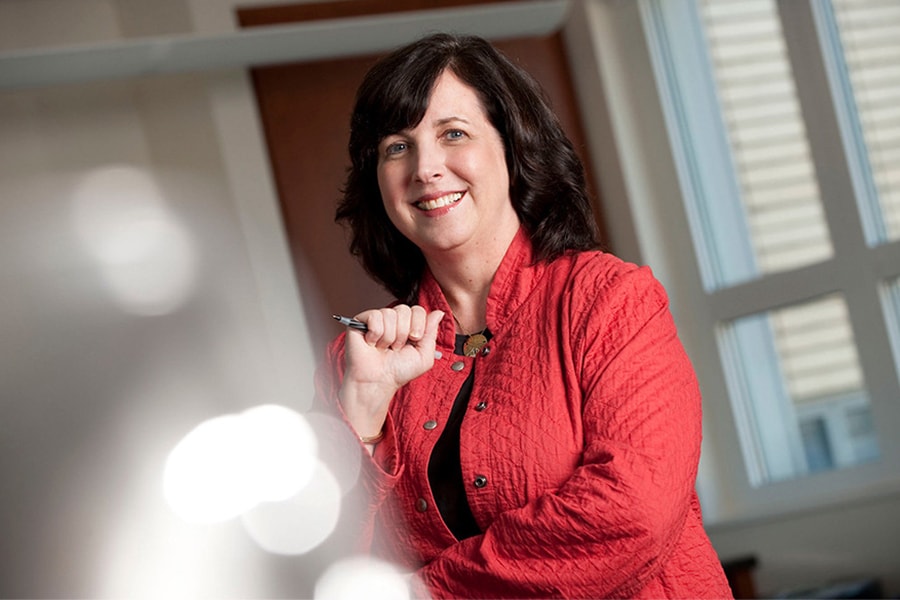 July 30, 2018
Linda Argote Receives Lifetime Achievement Award from INGRoup
By Douglas McIntyre drmcinty(through)andrew.cmu.edu
Media Inquiries
Mara Falk
Tepper School of Business
Carnegie Mellon University's Linda Argote has been honored with the Joseph E. McGrath Award for Lifetime Achievement in the Study of Groups by INGRoup, the interdisciplinary organization for group research.
"Being recognized by INGRoup, an international organization of researchers who do innovative research on important questions about groups, means a great deal to me," said Argote, the David M. Kirr and Barbara A. Kirr Professor of Organizational Behavior and Theory and director of the Center of Organizational Learning, Innovation, and Knowledge at CMU's Tepper School of Business. "And the award reflects very positively on the interdisciplinary environment at Tepper."
Argote's research focuses on organizational learning and knowledge sharing within and between teams. She publishes frequently, often with fellow faculty at the Tepper School, on topics such as transactive memory, group processes and performance, social identity, and knowledge and communication networks.
Argote came to the Tepper School in 1979 after completing a Ph.D. in organization psychology at the University of Michigan.
"It's gratifying to see Linda recognized for her pioneering research on groups and teams as the recipient of the Joseph E. McGrath Award," said Tepper School Dean Robert Dammon. "This prestigious award highlights Linda's path-breaking research and demonstrates her extraordinary reputation in the field of organizational behavior."
In recent years, Argote has been recognized as a distinguished scholar by the Strategic Management Society, the Institute for Operations Research and the Management Sciences, and the Academy of Management, which also named her a fellow in 2013.
As part of the award, Argote is a lifetime member of INGRoup and will present at its 2019 conference in Portugal next summer.