December 18, 2018
Pittsburgh Post-Gazette's Shribman Named Scholar-in-Residence at Dietrich College
Media Inquiries
Abby Simmons
Dietrich College of Humanities and Social Sciences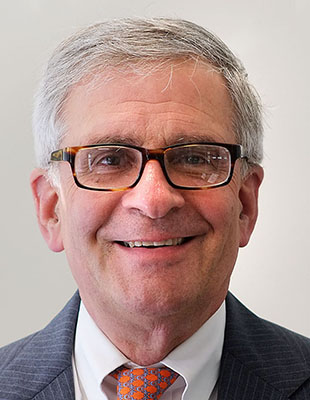 Carnegie Mellon University's Dietrich College of Humanities and Social Sciences has announced that David Shribman, who will be stepping down from the Pittsburgh Post-Gazette after 16 years as executive editor, will join the college as a scholar-in-residence in January.
"I could not be more excited to welcome David Shribman to the Dietrich College. We do a lot of research and teaching about writing, the press, the media and the public forum. David will be an invaluable voice in all of these areas — one that combines enormous real-world experience and tremendous talent," said Richard Scheines, dean of the Dietrich College.
During the spring semester, Shribman will serve as a guest lecturer for courses and host op-ed writing workshops for students and faculty across the university. He will spend the 2019-2020 academic year at McGill University in Montreal, Canada, with plans to return to CMU in the fall of 2020.
"I am excited to join a leading university like Carnegie Mellon and get involved in the intellectual life of the campus," Shribman said. "I'm a bookworm, so I'm also looking forward to having some time for reflection and writing."
Shribman will continue to pen his syndicated column, "National Perspective."
Shribman has been executive editor of the Pittsburgh Post-Gazette since 2003. Previously, he was the Boston Globe's Washington bureau chief. He was awarded the Pulitzer Prize in journalism in 1995 for his analytical reporting on Washington developments and the American political scene. Before joining the Boston Globe, he was a national political correspondent for The Wall Street Journal. Prior to that, he covered Congress and national politics for The New York Times and was a member of the national staff of The Washington Star. He began his career at The Buffalo Evening News, where he worked on the city staff before he was assigned to the paper's Washington bureau.
Shribman wrote "I Remember My Teacher," a collection of reminiscences about America's greatest teachers. The book, published in 2002, includes recollections from people from all walks of life, from John F. Kerry and Donald H. Rumsfeld to a West Virginia coal miner, a Montreal bookseller, flight attendants, governors and senators. It was featured on National Public Radio and in national publications and led to a one-a-day calendar version.
Carnegie Mellon will not be Shribman's first involvement with higher education. He was a college trustee at his alma mater, Dartmouth College, from 1993 to 2003. He has served on the editorial board of Dartmouth Alumni Magazine, the Alumni Council and the Board of Visitors of the Rockefeller Center for the Social Sciences. The new history of Dartmouth, produced by Shribman and former Yankee Magazine editor Jim Collins, will be published in January. Shribman previously served as a visiting fellow or scholar in residence at Virginia Commonwealth University, Brandeis University, the University of Notre Dame and Gettysburg College.