April 03, 2018
Carnegie Mellon University Announces K&L Gates Professorships
Media Inquiries
Theresa Hoffman
Dick Jones Communications
Two Carnegie Mellon University faculty members have been appointed to new professorships created with funding from the K&L Gates Endowment for Ethics and Computational Technologies at CMU.
The professorships will enable CMU to continue its leadership in the ethical, social and policy issues that arise as artificial intelligence and other computing technologies increasingly reshape society and daily life.
Illah Nourbakhsh, professor of robotics and director of the CREATE Lab, will be the first recipient of the K&L Gates Professorship in Ethics and Computational Technologies. Molly Wright Steenson, associate professor of design, will be the first recipient of the K&L Gates Career Development Professorship in Ethics and Computational Technologies.
"We are pleased to honor Illah and Molly for their groundbreaking work at the intersection of technology and the human experience," said CMU President Farnam Jahanian. "Their work helps put CMU at the center of some of the most pressing conversations facing society, now and in decades to come."
Nourbakhsh and Steenson will be honored at the Carnegie Mellon University - K&L Gates Conference on Ethics and AI, to be held April 9-10. The conference, also supported by the K&L Gates Endowment for Ethics and Computational Technologies, will gather thought leaders from industry, academia, government and the media for panel discussions and lectures addressing issues of equity, trust, policy and governance, and agency and empowerment. Nourbakhsh and David Danks, head of CMU's Philosophy Department and the L.L. Thurstone Professor of Philosophy and Psychology, are serving as event co-chairs.
"K&L Gates is proud to support Illah and Molly in this notable recognition," said James R. Segerdahl, global managing partner of K&L Gates. "They are outstanding individuals who exemplify the characteristics of the new CMU professorships."
Notable conference speakers include Eric Horvitz, technical fellow and director of Microsoft Research Labs, who will deliver the K&L Gates Distinguished Lecture, and Alexandra Chouldechova, assistant professor of statistics and public policy at CMU, who will speak on the "Equity of Access and Equity of Impact" panel.
Illah Nourbakhsh, K&L Gates Professor of Ethics and Computational Technologies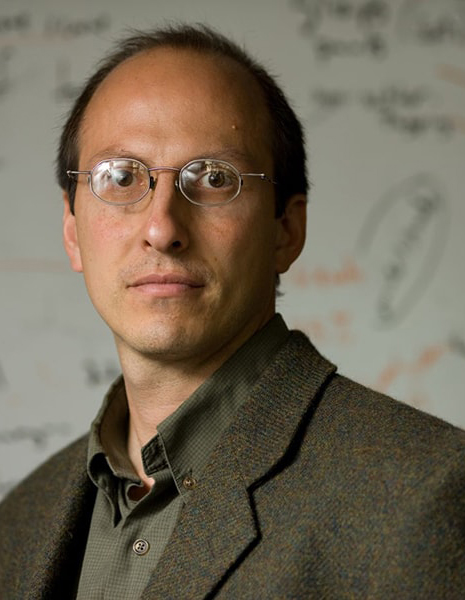 Nourbakhsh, a CMU faculty member since 1997, is director of the Community Robotics, Education and Technology Empowerment (CREATE) Lab and associate director for robotics faculty in the School of Computer Science. His research projects explore community-based robotics, including educational and social robotics and ways to use robotic technology to empower individuals and communities. Under Nourbakhsh's guidance, the CREATE Lab's programs have already engaged more than 40,000 people globally. While on leave from Carnegie Mellon in 2004, he served as Robotics Group lead at the NASA/Ames Research Center. He is also a World Economic Forum Global Steward, a member of the Global Future Council on the Future of AI and Robotics, the IEEE Global Initiative for the Ethical Considerations in the Design of Autonomous Systems and the Global Innovation Council of the Varkey Foundation, and Senior Adviser to The Future Society at Harvard Kennedy School.
Molly Wright Steenson, K&L Gates Career Development Professor of Ethics and Computational Technologies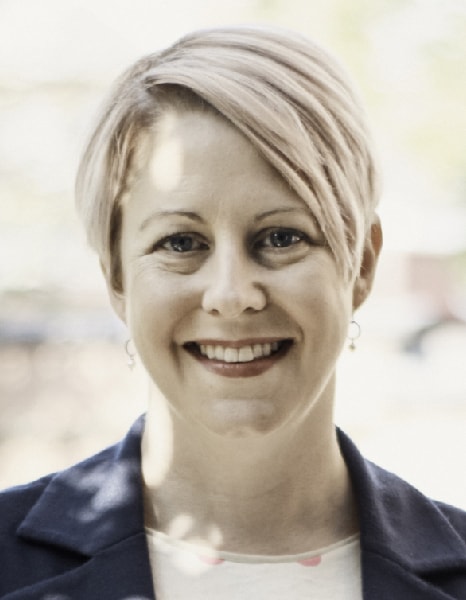 A designer, author, professor, speaker and architectural historian, Steenson investigates the past and present implications of AI and computation on design and architecture. She joined CMU's School of Design in 2015 and has a courtesy appointment in the School of Architecture. She is the author of "Architectural Intelligence: How Designers and Architects Created the Digital Landscape" (MIT Press, 2017), which discusses the radical history of AI's impact on design and architecture. She holds a Ph.D. in architecture from Princeton University and a master's degree in environmental design from the Yale School of Architecture. Steenson served as co-chair for the IxDA Interaction Awards. She recently returned from delivering the keynote speech at the Internetdagarna conference in Stockholm and will soon deliver the keynote address at the MinneWebCon conference in Minneapolis. A web pioneer since 1994, Steenson has worked at groundbreaking design studios, consultancies and Fortune 500 companies before joining academia, where she was previously an assistant professor in the School of Journalism and Mass Communication at the University of Wisconsin-Madison, adjunct professor at Art Center College of Design in Pasadena, Calif., and professor at the Interaction Design Institute Ivrea, in Ivrea, Italy.
The K&L Gates Endowment for Ethics and Computational Technologies was established in 2016 with a contribution from K&L Gates, LLP to further scientific and scholarly research and education, and to foster understanding among policymakers in the United States and abroad, and among the public, about the consequential ethical and policy issues and choices that may arise from advances in computational technologies such as AI.
K&L Gates is a fully integrated global law firm with lawyers located across five continents. The firm represents leading multinational corporations, growth and middle-market companies, capital markets participants and entrepreneurs in every major industry group as well as public sector entities, educational institutions, philanthropic organizations and individuals.