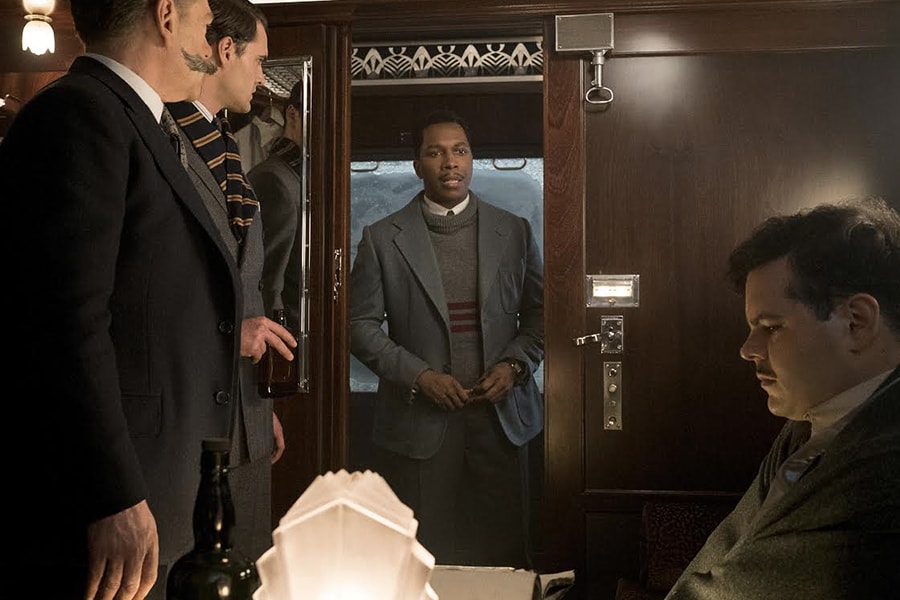 November 09, 2017
CMU Classmates Gad, Odom Jr. Reunite in "Murder on the Orient Express"
By Erin Scott ekscott(through)andrew.cmu.edu
Media Inquiries
Nearly two decades after meeting as first-year drama students in the halls of the Purnell Center for the Arts at Carnegie Mellon University, Josh Gad and Leslie Odom, Jr. are performing together professionally for the first time. The 2003 graduates from the School of Drama are playing Hector Macqueen and Dr. Arbuthnot, respectively, in Kenneth Branagh's reboot of the 1974 film adaptation of Agatha Christie's "Murder on the Orient Express."
"It's an extension of what we started almost 20 years ago," Odom said. "I worked and collaborated with Josh all through college and we stayed close. We never worked together, but we've always been giving each other feedback. We can get to the bone a lot faster … there's a shorthand."
Gad echoed his co-star's sentiment.
"It gave us an opportunity to practice the work we spent four years perfecting in the halls of CMU; to go back to the playground together," Gad said.
The film features a powerhouse cast including Branagh, Dame Judi Dench, Penelope Cruz, Willem Dafoe and Michelle Pfeiffer.
"I was so blown away to be on set with people who are legends," Gad said. "During our time at CMU, Leslie and I watched and studied the works of Dame Judi Dench and Branagh's 'Henry V.'"
Odom was excited to work with Branagh, who has a background in theater and film.
"In trying to make this transition from a stage actor to film, those doors were not readily open to me before 'Hamilton.' Who better to work with than a person who has spent time in both of those worlds," Odom said. "He was such a good shepherd, he was so nurturing and forthcoming."
Gad and Odom shared a lot of time together on and off set, as their characters interact frequently in the film.
"Working with Leslie after all of these years, somebody who was not only in my class, but also someone I was very close with ... was unbelievable and something you hope for. I was really surprised by how much we had together and really thrilled because there's nobody else in that cast that I would feel as much chemistry with," Gad said.
Odom recounted getting headaches from laughing so much with his old friend.
"Nobody on the planet makes me laugh like Josh Gad. He doesn't have to do much. I love being around him," he said.