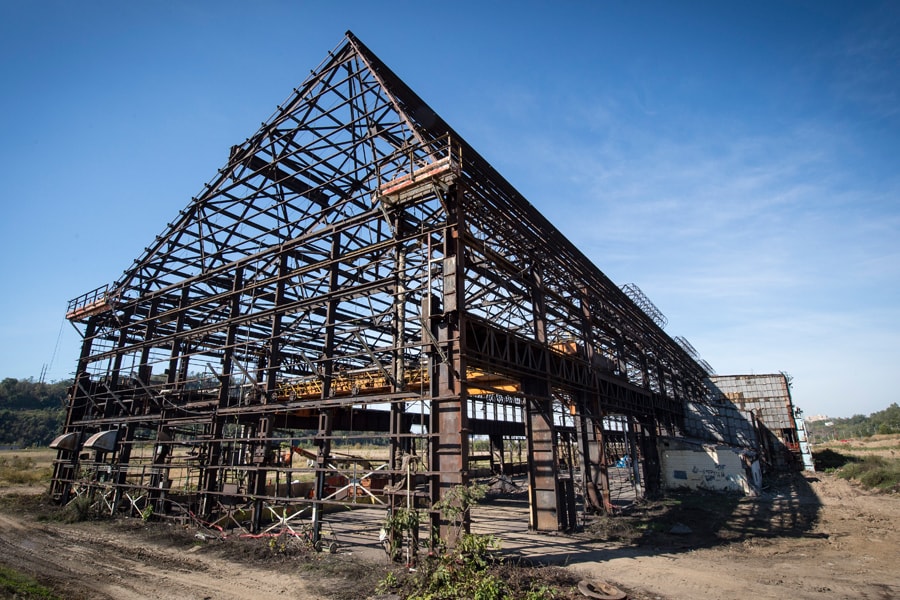 November 15, 2017
CMU, ARM Institute To Preview Manufacturing Technology Hub
By Abby Simmons abbysimmons(through)cmu.edu
Media Inquiries
Abby Simmons
Marketing & Communications
Carnegie Mellon University and the Advanced Robotics for Manufacturing (ARM) Institute will host a first look at Hazelwood Green's Mill 19, as the iconic steel mill begins its transformation into a one-of-a-kind hub for high-tech manufacturing technology.
With support from the Richard King Mellon Foundation, in collaboration with the Almono Partners, the Regional Industrial Development Corporation and the Hazelwood community, this cutting-edge facility rising within the skeleton of the abandoned mill will bring together academic research and industrial application under one roof.
The project holds the potential to revive an entire economic sector, as it signals a new chapter in Pittsburgh's resurgence as a global leader in innovation.
Members of the media and invited guests will have an opportunity to view demonstrations illustrative of the future of manufacturing, including assistive robotics, autonomous robotics and 3-D printing of advanced materials. Government, corporate and academic leaders will be on hand to speak about this new direction for the U.S. manufacturing sector.
When: 9:30-11:30 a.m., Monday, Nov. 20.
Schedule
9:30-10 a.m., Breakfast and demonstrations
10-10:45 a.m., Remarks, videos and ceremony
10:45-11:30 a.m., Reception and demonstrations
Where: Mill 19 at Hazelwood Green, 4620 Second Ave., Pittsburgh, PA 15207 (Directions). Parking will be available at the entrance to the construction site, and shuttle service will be provided to the mill's entrance.
Attire: The event will be under an enclosed, heated tent, but please wear clothing and shoes appropriate for the weather.
For more information: https://www.cmu.edu/news/stories/archives/2017/october/hazelwood-green.html