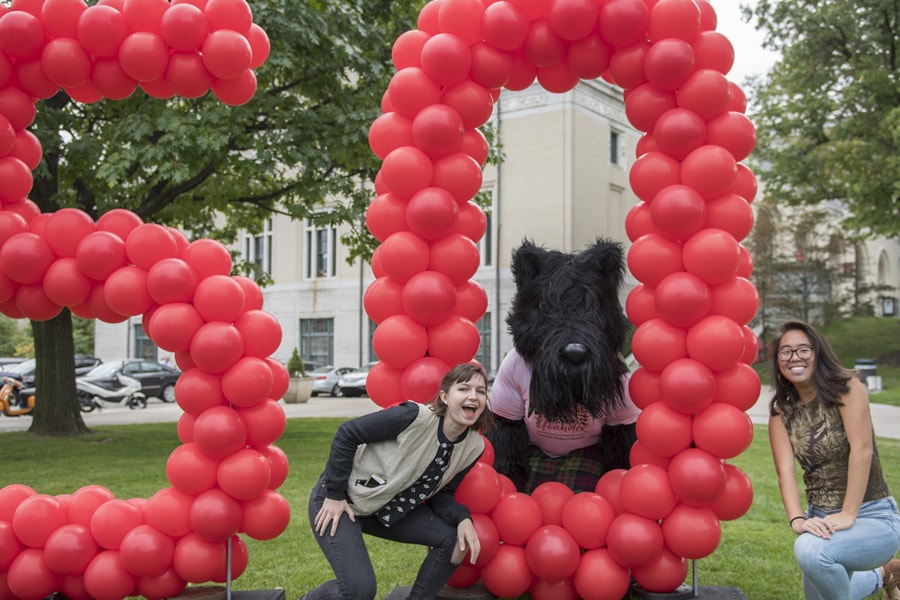 November 07, 2017
Celebrating 50 Years as Carnegie Mellon University, Nov. 10-11
By Joyce DeFrancesco jdefranc(through)andrew.cmu.edu
Media Inquiries
Julianne Mattera
Marketing & Communications
Carnegie Mellon University is celebrating the 50-year anniversary of the merger of two visionary institutions — the Carnegie Institute of Technology and Mellon Institute — to create one world-class university that is actively crafting the future.
Centered around the theme "For the Founders," the anniversary events, Nov. 10-11, are coupled with Homecoming festivities to celebrate the CMU community of founders, including faculty, alumni, students and staff who are keenly focused on seizing opportunities and finding solutions to society's greatest challenges.
"Carnegie Mellon was founded with the extraordinary philanthropy and vision of our founders, Andrew Carnegie and Andrew and Richard Mellon," said Interim President Farnam Jahanian. "As a relatively young institution, we have come far and accomplished much in a very short period. We have pursued world-changing innovation, big ideas and bold creations. This year we pay tribute to both the founders who created this world class institution, as well as the founders who have transformed education, society and the world every day since."
The highlight of the celebration is the two-day Founders Exposition, an interactive, future-looking showcase of prominent CMU faculty, researchers and their teams whose research impacts daily life and has the potential to revolutionize the future.
Six pavilions will feature engaging activities and a look at past, present and future innovations being created at CMU under six themes: Intersection of the Digital and Physical; Expanding Spheres of Science; Enhancing Human Capacities; Autonomy; Protecting the Planet and Society; and Unbounded Expression and Open Inquiry. Faculty will give TED Talk-style presentations throughout the Expo.
On Friday, Nov. 10, classes have been canceled to allow faculty, students, staff and alumni to commemorate this milestone at events such as the grand opening of the Expo and campus lunch; an exhibition of projects led by CMU students; academic panels and lectures, including an address by former U.S. Secretary of Transportation Anthony Foxx; and a convocation featuring a keynote speech by Thomas Friedman, The New York Times foreign affairs columnist, bestselling author and three-time Pulitzer Prize winner.
CMU's annual Homecoming festivities will occur across campus on Saturday, Nov. 11. Attendees can enjoy a tailgate, family-friendly activities and the football game versus Case Western Reserve University. The Founders Exposition continues on Saturday.
Registration is full for many events, but the Founders Exposition, tailgate activities and football game can be attended without reservations. More information about the 50th Anniversary at Homecoming, including the complete schedule of events, can be found at cmu.edu/50. You also can find a link to download the Homecoming/50th Anniversary app from the Apple Store or Google Play on your mobile device for exclusive content, maps and more.
On Nov. 30, the 50th anniversary celebration travels to New York City for a special event featuring Interim President Jahanian and a panel discussion titled "Mind+Machine: Artificial Intelligence and its Societal Impact." The conversation will focus on the ethical and policy issues surrounding artificial intelligence, as well as highlights of the Founders Exposition. RSVP by Nov. 15.