A Celebration 50 Years in the Making
In 1967, two institutions founded by visionaries — Carnegie Institute of Technology and Mellon Institute — came together to form Carnegie Mellon University.
That merger is where we came from. But the real story is everything that came after — and everyone who has followed in our founders' footsteps to become leaders with their own initiatives, creations and ideas.
This year, we honor the foundation that made us who we are today. We pay tribute to the innovations and innovators who have transformed education, our society and our world. We empower our students, alumni, faculty and staff, whose ingenuity will impact our daily lives in ways we cannot yet imagine.
This year, we celebrate the founder in all of us.
We are the founders.
These are our stories.
From breakthroughs that built institutions to an untold future of revolutionary ideas, these are the people who change the fabric of society.
A storied past of thinking ahead
Explore some of the innovations by the people of Carnegie Mellon during the last five decades.
This timeline represents just a fraction of the thousands of revolutionary CMU milestones. What would you add? Send your personal or CMU milestone to 50@andrew.cmu.edu. Your submission may be included in future updates to the 50th Anniversary website.
Featured events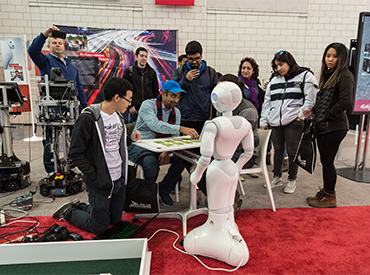 Founders
Exposition
This extraordinary interactive demonstration and exhibit engaged minds and inspired souls with innovations from the last 50 years (and looking forward to the next 50) that have changed the world as we know it.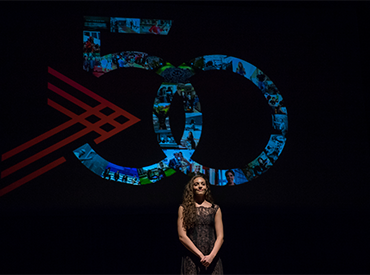 Founders Convocation and Keynote Address
Interim President Farnam Jahanian and the Carnegie Mellon University Board of Trustees welcomed keynote presenter and Pulitzer Prize-winning journalist Thomas Friedman and other special guests for a celebration of the founders who shaped CMU into what it is today as well as those who will advance its legacy.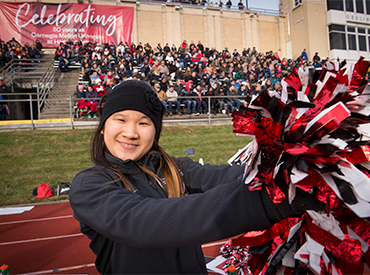 Homecoming Tailgate & Football Game
Alumni, students and friends elebrated Homecoming with a tailgate lunch and games plus family activities, a photobooth and the KidZone, through halftime as the Tartans took on the Case Western Reserve Spartans.