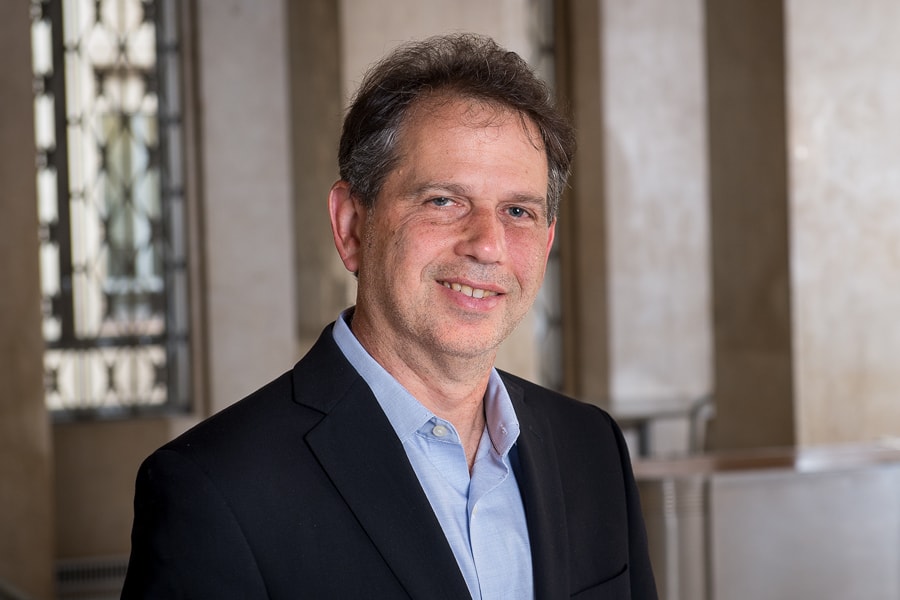 August 15, 2017
Scott Dodelson Appointed Head of Carnegie Mellon's Department of Physics
Renowned physicist Scott Dodelson has been named head of the Department of Physics in Carnegie Mellon University's Mellon College of Science.
Dodelson comes to Carnegie Mellon from the Fermi National Accelerator Laboratory (Fermilab), where he was a distinguished scientist, and the University of Chicago, where he was a professor in the Department of Astronomy and Astrophysics and the Kavli Institute for Cosmological Physics. While at Fermilab, Dodelson served as head of the Theoretical Astrophysics Group and co-founder and interim director of the Center for Particle Astrophysics.
Dodelson conducts research at the interface between particle physics and cosmology, examining the phenomena of dark energy, dark matter, inflation and cosmological neutrinos.
He is the co-chair of the Science Committee for the Dark Energy Survey (DES), an international collaboration that aims to map hundreds of millions of galaxies, detect thousands of supernovae and find patterns of cosmic structure in an attempt to reveal the nature of dark energy. On Aug. 3, the DES released results that measured the structure of the universe to the highest level of precision yet.
Dodelson works with the South Pole Telescope and the Large Synoptic Survey Telescope (LSST). The South Pole Telescope studies the Cosmic Microwave Background to gain a better understanding of inflation, dark energy and neutrinos. The LSST, which is being built in Chile, will survey the sky for a decade, creating an enormous data set that will help scientists determine the properties of dark energy and dark matter and the composition and history of our solar system.
Dodelson was attracted to CMU in part by the physics department's varied areas of strength and the leadership role the department's McWilliams Center for Cosmology and its faculty play in a number of large, international cosmological surveys, including LSST and the Sloan Digital Sky Survey.
"Within the McWilliams Center, I found kindred spirits in the faculty who are leading scientific projects aimed at understanding the universe, but I was equally attracted to the department's strong groups in biological physics, condensed matter and nuclear and particle physics," Dodelson said. "I'm excited to learn about these diverse fields and connect with other departments throughout the university."
Under Dodelson's leadership, the Physics Department will partner with other departments within the Mellon College of Science through a new theory center and continue to collaborate with colleagues in statistics, computer science and engineering. Dodelson said he hopes to increase the department's partnerships with other universities and research initiatives worldwide and bring physics to the community through outreach programs.
"I was drawn by the university's enthusiasm for foundational research," Dodelson said. "The Physics Department will strive to bring this excitement to students, alumni and the broader community."
Dodelson earned a joint bachelor's degree in applied physics and a Ph.D. in theoretical physics from Columbia University. He completed a postdoctoral fellowship at Harvard University.
Dodelson succeeds Stephen Garoff, who was named department head in 2013.