April 12, 2017
Student Team Takes Top Prize in HP, Intel Design Challenge
Their Wearable Exercise System Could Help Astronauts in Space
By
Kelly Saavedra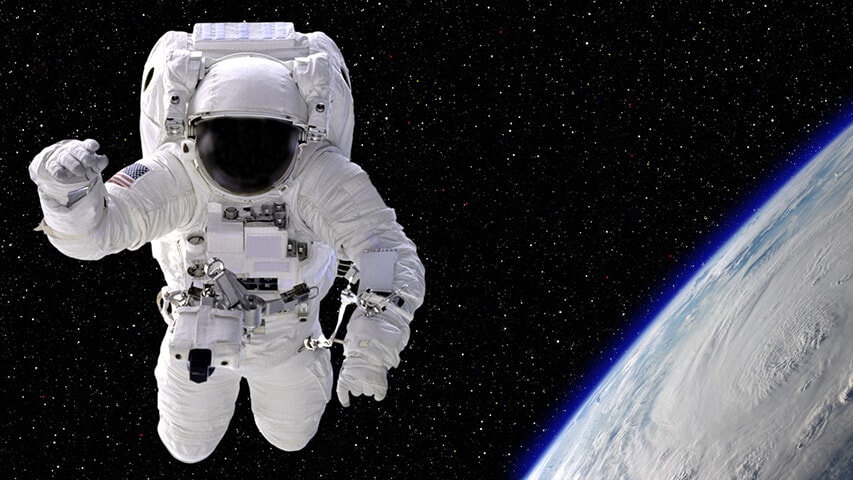 A cross-disciplinary student team from Carnegie Mellon University has won the top prize in HP and Intel's Design Challenge: Life in Space for creating a wearable exercise system for astronauts that relieves muscle atrophy in microgravity.
 
HP and Intel invited eight of the best engineering schools in the United States to assemble teams and design a product that would make life better for astronauts. CMU's team consisted of five students from Mechanical Engineering, Biomedical Engineering and the School of Architecture, with Diane Turnshek of the Physics Department serving as faculty adviser.
 
Deepshikha Acharya, Vishaal Dhamotharan, Cecilia Ferrando, Kevin Wang and Eugene Yu began designing their system, "Muscle Maximus," in January, using the HP ZBook Studio Mobile Workstations they were given at the start of the contest. The International Space Station and NASA's five core space agencies use the workstations to help astronauts with mission command and control, experiment support, health monitoring and growing food in space.
 
The team, including Turnshek, got to keep the workstations as part of their prize, which includes a trip to Cape Canaveral and Epcot Center along with $1,000 spending money.
 
"While Muscle Maximus was regarded as innovative, impactful and a top choice by HP, NASA and Intel judges, the winner was ultimately decided by public voting," Turnshek said. "The competition win shines a spotlight on our bright, hard-working students and on our caring, connected community."
 
The Muscle Maximus consists of three parts and is secured by Velcro. The knee and elbow joint braces provide resistance with a fin moving through a viscous fluid. The ball-and-socket shoulder support creates resistance through the interaction of two rough surfaces. An elastic band runs along the spine and straps around the shoulders and waist.
 
The CMU team's system is self-sustaining and provides a force of one Earth's gravity through mechanical resistance. Beyond space applications, it also could help people on Earth with medical issues. (Watch the video to see how the system works.)
 
"All of the current exoskeleton systems use electricity, and we didn't like that," Yu said.
 
Acharya hopes their idea takes flight.
 
"Muscle atrophy induced by microgravity is one of the leading health concerns for astronauts in space," Acharya said. "This was a great learning experience, and it feels amazing to win. We hope our idea gets implemented on board the International Space Station soon."
 
The team will embark on their four-day trip to Orlando in June. While they are there, they will tour Cape Canaveral and enjoy a day at Epcot Center for an exclusive HP Mission Mars Experience.