April 12, 2016
Grad Student Wins $90K Paul and Daisy Soros Fellowship
By Shilo Rea / 412-268-6094 /
shilo@cmu.edu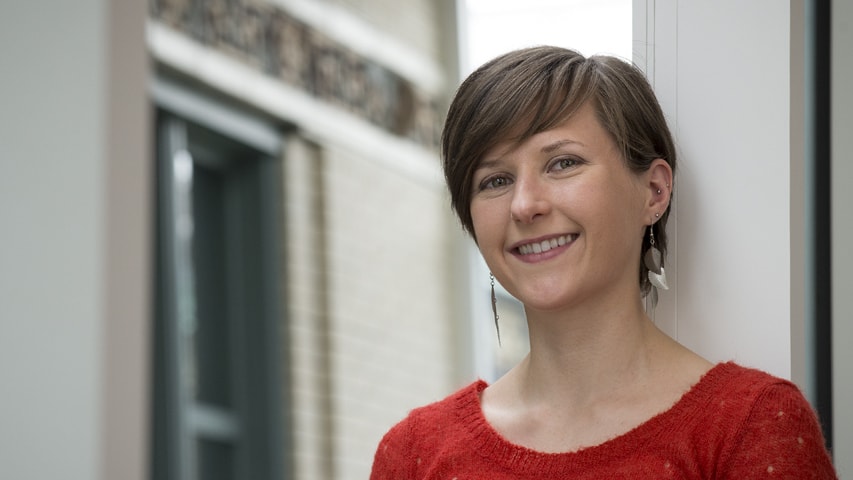 Carnegie Mellon University Ph.D. student Ania Jaroszewicz has received one of 30 Paul and Daisy Soros Fellowships for New Americans this year. Chosen out of 1,443 applicants, Jaroszewicz was selected for her potential to make significant contributions to U.S. society, culture and academics. She is pursuing a doctoral degree in behavioral decision research in CMU's Department of Social and Decision Sciences with the goal of combating poverty.
The Soros Fellowships for New Americans, considered a premier graduate school fellowship for immigrants and children of immigrants, provides fellows with up to $90,000 for graduate education. Past recipients include U.S. Surgeon General Vivek Murthy, leading Ebola researcher Pardis Sabeti and Aspiration CEO Andrei Cherny. The 2016 fellows are all 30 years old or younger.
"The fellows are from all different countries and socio-economic and religious backgrounds, and they have come to the United States in a myriad of ways — some were born here, while others are asylum seekers, refugees and green card holders — but they all bring excellence to the table," said Craig Harwood, director of the fellowship program. "They demonstrate that immigrants, regardless of their background, continue to be a critical part of our nation."
Jaroszewicz was born in California and is the daughter of Polish immigrants. After seeing her parents struggle financially, she became interested in the psychology of poverty and double-majored in economics and psychology at the University of California, Berkeley. After graduation, she spent several years working with the federal government, first at the White House Council on Environmental Quality and then at the Federal Trade Commission's Bureau of Economics. She also volunteered with a microfinance organization in Kenya and a transitional housing center in Washington, D.C.
In 2014, Jaroszewicz came to CMU, where she hopes to combine behavioral decision research with her experiences. In particular, Jaroszewicz's goal is to use behavioral economics to design psychologically informed poverty-alleviation and consumer protection policies.
"Ania entered the Ph.D. program with unusual clarity of purpose — she wanted to research how insights from psychology and economics could be used to alleviate the circumstances of the poor. Given the applied and interdisciplinary nature of our department, the fit was ideal. It's no surprise that she's emerged as a real academic star," said Saurabh Bhargava, assistant professor of economics in the Social and Decision Sciences Department and Jaroszewicz's adviser.
The Soros Fellowship Program was founded in 1997 and has awarded more than 550 fellowships. Paul and Daisy Soros, both Hungarian immigrants, have contributed $75 million to the organization's charitable trust.
"I have, for some time, been drawn to the Paul and Daisy Soros Fellowship for New Americans because of its mission to highlight the contributions immigrants have made to American life," Jaroszewicz said. "As the daughter of immigrants, I have seen firsthand the importance of these contributions in shaping and improving our country's path. I'm so proud to be associated with an organization that devotes itself to disseminating this important message and that emphasizes making the world a better place."
Jaroszewicz is the second CMU student to receive this prestigious award in recent years. Wennie Tabib, a Ph.D. student in robotics, received a Soros Fellowship in 2013.