November 20, 2015
Toy Story Turns 20
By Emily Stimmel / 412-268-1788 / estimmel@andrew.cmu.edu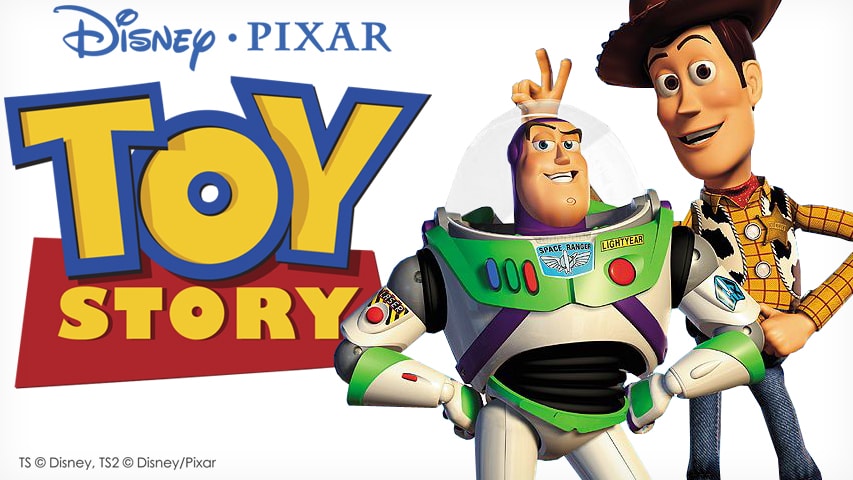 When Pixar's "Toy Story" premiered 20 years ago, it revolutionized an industry as the first computer-animated feature film.
The classic tale of the secret lives of toys has stood the test of time and has left an indelible mark on pop culture. It is highlighted in a Smithsonian exhibit, and its star Buzz Lightyear spent 450 days in space with the help of NASA.
"It still looks fresh, which is very gratifying," said Ralph Guggenheim (DC 1974, SCS 1979), a lead producer on the film and a two-time Carnegie Mellon University alumnus. "Visually, we knew other feature films would surpass what we'd done. But we wanted to make it look as good as it could possibly look and set the bar high for anyone who followed us."
When Guggenheim came to Pittsburgh in 1969 to attend Carnegie Mellon, he was a trailblazer of a different sort.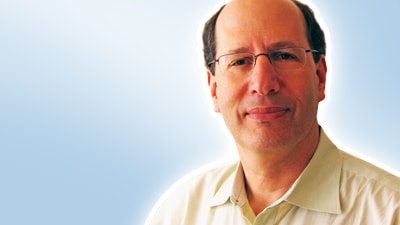 Arriving on campus as part of the inaugural freshman class of the College of Humanities and Social Sciences (now Dietrich College), Guggenheim wanted to make films and tell stories. Though the college offered an innovative liberal arts curriculum, there wasn't a major that allowed him to pursue his interests simultaneously.
Guggenheim decided to carve a niche for himself. As a sophomore, he created a student-defined major called Communication: Film and Television, housed in the Department of English. By 1972, he began developing an interest in the emerging field of computer animation.
"Though there wasn't the same emphasis on interdisciplinary work that there is at CMU today, faculty allowed people who were thinking along those lines to do what they wanted," Guggenheim remarked. "There was no reason for a liberal arts student to find success in computer science, but no one at CMU ever said no to me."
With the support of open-minded faculty, he made hand-drawn and stop-motion films and played with techniques of painting on filmstrips before running them through a projector, which he taught to children from a local Head Start program. Later, under the guidance of Raj Reddy, he made films for the Computer Science Department to help researchers secure funding while he learned the basics of computer programming using the university's only graphics workstation.
"Ralph Guggenheim showed creativity, innovation and entrepreneurship — key values of the student-defined major — when he designed his communications major," said Joseph E. Devine, associate dean for undergraduate studies for the Dietrich College. "The program has gained in popularity since Ralph pioneered it, allowing Dietrich College students to create various majors ranging from music and society to urban planning and medical anthropology."
In addition to CMU coursework, Guggenheim took mass media classes at the University of Pittsburgh and spent summers as a news editor at KDKA and WTAE. His passion for storytelling led him to "Rites of Passage," a course taught by English professor Peggy Knapp. The influence of that class is evident throughout his entire body of work.
"The course consisted of old and newer tales about coming of age, a theme that Pixar has often used in its storytelling," Knapp said. "What I saw in those wonderful Pixar films was the conflict between one set of goals and duties and another — the kind of conflicted loyalties we studied in, for example, the medieval tale of Sir Gawain and the Green Knight."
Technical Foundation
After receiving his bachelor's degree in 1974, Guggenheim spent two years making films for CMU's School of Computer Science and the public relations office before returning as a graduate student to continue working with Reddy, the Moza Bint Nasser University Professor of Computer Science and Robotics, on a sound editing and mixing thesis project. The skills Guggenheim developed at CMU laid the foundation for his pioneering work in the field of computer animation.
After graduating with a self-designed master's degree in computer graphics and motion picture production in 1979, Guggenheim embarked on a career path that would maximize his unique combination of artistic and technical skills.
He spent time at the New York Institute of Technology in the late 1970s, where he met Edwin Catmull and others who would later become part of the Pixar team.
"The potential I saw at CMU was amplified by working with similar people at New York Institute of Technology. We viewed ourselves as a growing 'team on a mission,' developing the skills to realize our dream of making feature length computer-animated films," Guggenheim said.
Lucasfilm recruited Guggenheim in 1980 to help build an interactive video system for filmmakers, which was commercially released as EditDroid in 1984. Guggenheim moved to the graphic and animation division of Lucasfilm in 1985, and the next year, with funding from Apple founder Steve Jobs, the group — which included Catmull and animator John Lasseter — became Pixar.
Pixar's first animated short, "Luxo Jr.," was nominated for an Academy Award® in 1986. The film was followed by "Tin Toy" in 1988, which won the Academy Award® for Best Animated Short Film. "Now we were really on the map," Guggenheim said.
In 1990, the Pixar team pitched an idea to Disney, resulting in a three-picture deal. The group signed on Bonnie Arnold to produce with Guggenheim — then vice president of feature animation — with CEO Catmull and Board Chairman Jobs named executive producers. Their project began in 1991 with a temporary title that stuck: "Toy Story."
"This is what I was dreaming about since I left CMU — and even at CMU," Guggenheim said. "It took 20 years to write software that was friendly enough for artists and animators to make use of it."
Life After Toy Story
In the years since "Toy Story," Guggenheim has continued to merge his tech prowess and storytelling skills. After leaving Pixar in 1997, he began working at Electronic Arts on a project called "Majestic." Using the internet as a storytelling medium, the online game generated emails, instant messages and videos that players could use to unlock chapters of an interactive story about a government conspiracy. The game was released in July 2001 but was abruptly scrapped after the Sept. 11 attacks.
Guggenheim is now CEO of Alligator Planet, an intimate, hands-on studio in San Francisco that he founded 12 years ago, where he produces feature films, documentaries and animated segments. Among other notable projects, he worked with Loren Bouchard producing the first season of the Adult Swim series "Lucy, the Daughter of the Devil" and the pilot episode of "Bob's Burgers."
"The best part about filmmaking and producing is the people you meet along the way," Guggenheim said. "They're all very passionate about the work they do and drive to excel at it."
Reflecting on the winding path that began at CMU in 1969, Guggenheim said: "CMU gave me the confidence that I could succeed at anything I set my mind to. It was a terrific playground for me. I am eternally grateful for the opportunity."
Related: