November 02, 2015
Strategic Plan 2025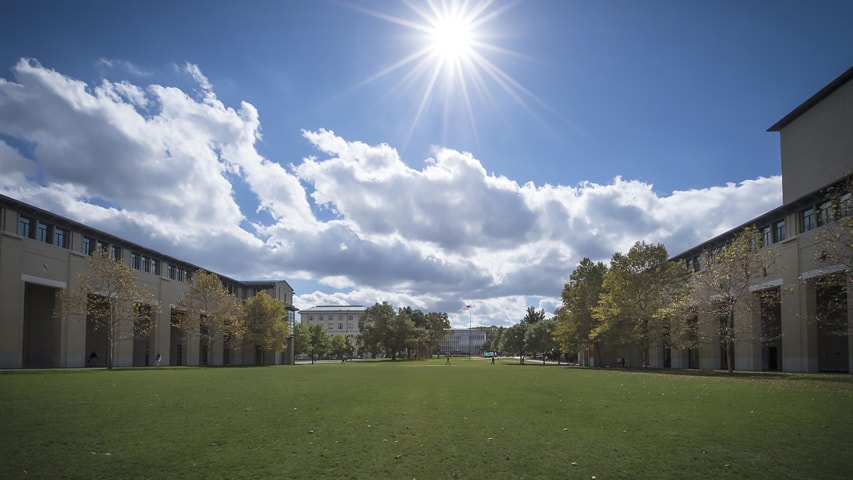 After a yearlong, campus-wide conversation about our shared aspirations, Carnegie Mellon University is on a path forward for the next decade. The Strategic Plan 2025, approved last week by trustees, plays to CMU's core values, unique strengths and distinctive culture.
"A plan, of course, is only a beginning," wrote CMU President Subra Suresh, in his introduction to the plan. "Each of us must now work to make these aspirations real, to hold ourselves accountable for our part of the plan, and for the future of the university as a whole."
To experience and understand the plan, please visit the new, interactive Strategic Plan 2025 website, which is designed to allow users to follow their own paths and interests.
CMU's Strategic Plan 2025 goals are focused on the interconnected threads among individual experience, the university community and societal impact.
For the individual: The university is committed to cultivating an active, technology-enhanced, "know how to learn" environment in which each individual can grow and thrive. The university remains dedicated to nurturing student, faculty, and staff growth in key areas such as deep disciplinary knowledge; leadership, communications, and interpersonal skills; as well as physical and emotional well-being.
For the university community: Carnegie Mellon is widely recognized as a destination for world-class talent from around the globe. It will continue to focus on attracting a diverse and inclusive community of students, faculty, staff, and alumni willing to cross academic boundaries, in a culture where innovation, entrepreneurial thinking, and action are valued and fostered.
For societal impact: The university's strengths in education, research, and creativity impact the economic and cultural life of the Pittsburgh region, the nation, and the world, as we pursue strategic partnerships and focus on solving societal challenges. CMU will expand its leadership in knowledge creation for the 21st century, across our campuses and locations.
The comprehensive and rigorous effort has been led by Rick Siger, the director of strategic initiatives and engagement.
"Enormous thanks are due to the more than 150 individuals who have served as committee members, to the more than 1,200 people that attended town hall meetings, and to countless other members of CMU's global community who offered thoughtful input to the strategic planning process this past year," Siger said.
A celebration of CMU's Strategic Plan will take place at noon, Nov. 3, in Kirr Commons, Cohon University Center. Get an up-close, hands-on look at the plan and interact with strategic plan team leaders. At 12:15 p.m., President Suresh will offer brief remarks. Light refreshments will be served.
"It is always important for an institution to engage in strategic planning," President Suresh said. "But the need is especially acute at a time when competitive pressures, public expectations and rapidly changing technology call into question almost every aspect of higher education."
Related: