November 30, 2015
CMU Receives $3 Million NIH Grant To Study Healthy Aging
Research Aims To Identify Effective Treatments for Lonely Older Adults
By Shilo Rea / 412-268-6094 /
shilo@cmu.edu
The National Institutes of Health (NIH) has awarded a five-year, $3 million grant to Carnegie Mellon University's David Creswell to study how stress management training can boost healthy aging among lonely older adults.
With the U.S. population growing older and lonely older adults — aged 55 and over — outpacing other population segments, this funding comes at a critical time. Loneliness is a major risk factor for a variety of health problems in older adults, such as depression, cardiovascular disease, Alzheimer's and even death.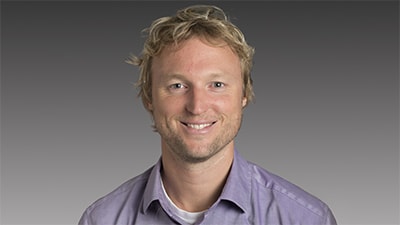 David Creswell
Creswell, associate professor of psychology in CMU's Dietrich College of Humanities and Social Sciences, blends health psychology and neuroscience to investigate the mechanisms and pathways for stress resilience, and in the process has helped to define the new field of health neuroscience. His work utilizes stress management approaches, such as mindfulness meditation and self-affirmation, to study the neurobiology of stress resilience circuits in the brain.
Creswell's research is one aspect of CMU's BrainHub, a university-wide initiative that focuses on how the structure and activity of the brain give rise to complex behaviors.
"Creswell is an innovator in applying modern cognitive neuroscience to health-related issues. This award is an acknowledgment of the significance of his research and the amazing team of students and collaborators he has built up at CMU and in the Pittsburgh area. NIH funding of this sort is critical to support Creswell's ambitious research program and enable long-term outcomes that are likely to have high societal impact," said Michael J. Tarr, head of the Department of Psychology.
Creswell's new NIH grant will test whether eight weeks of stress management training can reduce loneliness and improve measures of inflammation, which are known to be elevated in lonely older adults. The hope is to identify novel and effective treatments for lonely older adults.
"There is evidence indicating that the number of lonely older adults is on the rise in the United States, and we don't have good evidence-based interventions for reducing loneliness and its health consequences in this group," Creswell said. "This new NIH-funded project will be the largest behavioral intervention research project conducted on this topic, and our hope is to identify new approaches that can reduce loneliness and promote healthy aging."
In January 2014, Creswell won the American Psychological Association Early Career Award for Scientific Contributions in Psychology for his contributions in health psychology.